Part 8.

__________________________________________________________


We start this part with the build of the Sea Sparrow and Phalanx AA guns, my plan was to have this
parts fitted now but I decided to wait to after the flight deck is in place and has been painted. I have to
mask off the side of the ship and I think this delicate parts will most likely be damaged in this process


They are in resin and made by Veteran Models.



Not many parts but I think they looks really nice.



And the finished result.



Okay, over to the hangar, I glued all the aircraft's and equipment with Gator Glue,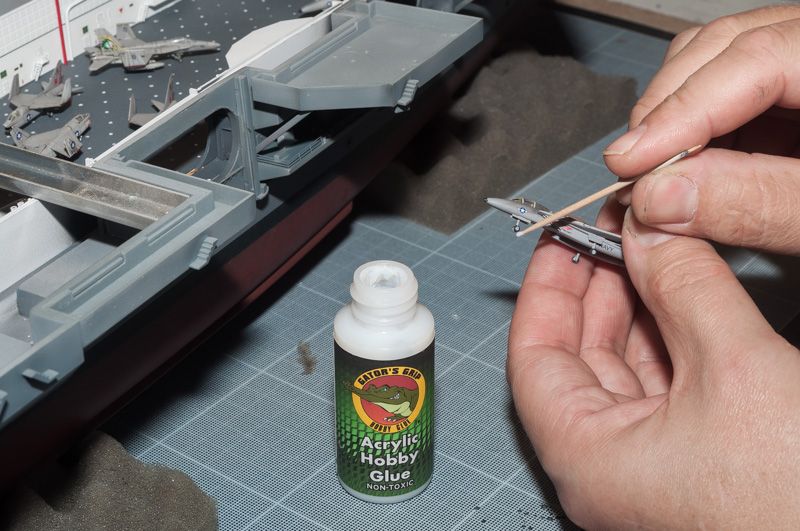 An overview of all the aircraft's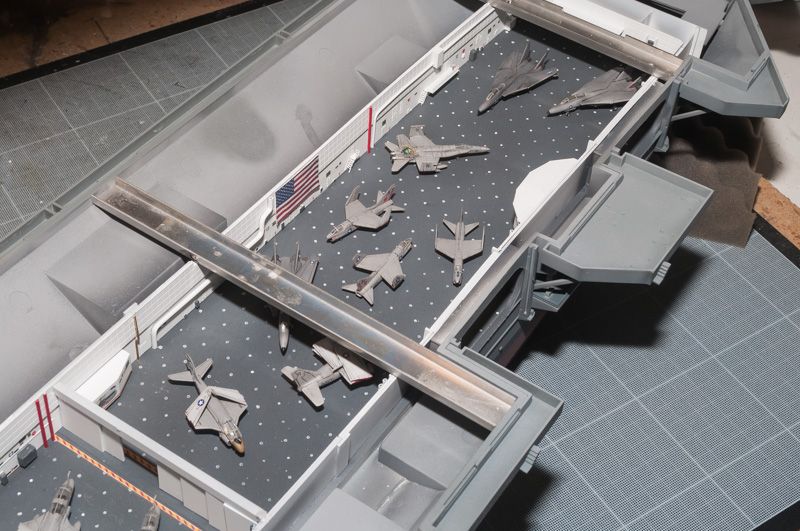 The aft hangar with the aircraft's and the equipment in place.



Next thing to do was to populate the hangar
I used the pre-painted crew from Eduard, and I know what you
thinking: They are all flat!!
But, they looks really nice and they are really small and I know that painting of so many
figures will be a real pain, so this is a easier way to go. The trick with these figures is to position them in the right
viewing angle and now you not will experience them as just flat


Starting to cut them loose,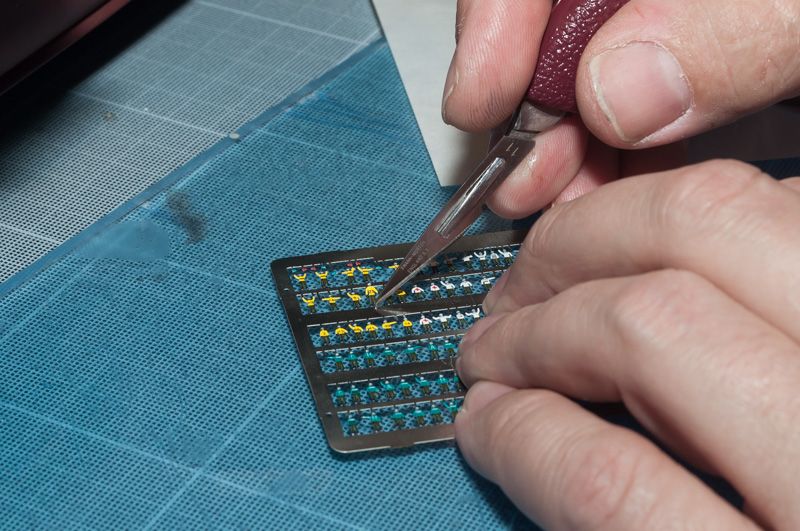 You can carefully bend the figures to achieve more variations of the crew.



And with help of a tweezers the figures can be glued in place,



And when all the figures was glued in place the forward hangar looks like this,



and a look through second lift gate, I think the figures works really well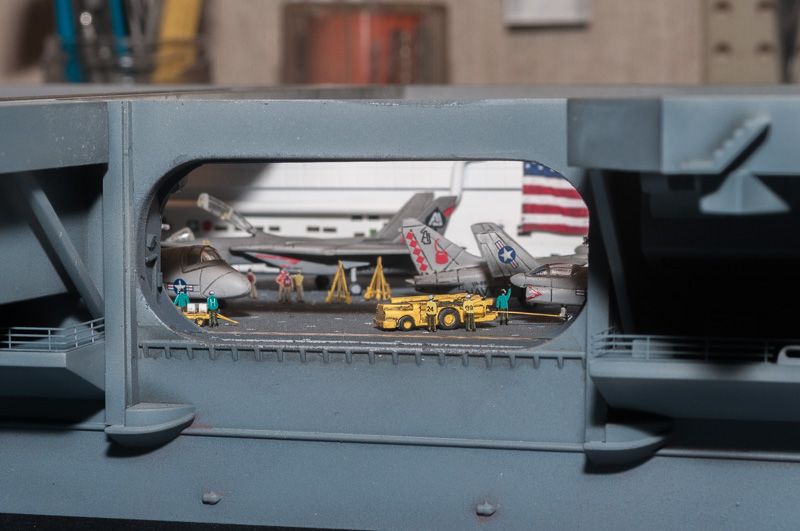 The first elevator gate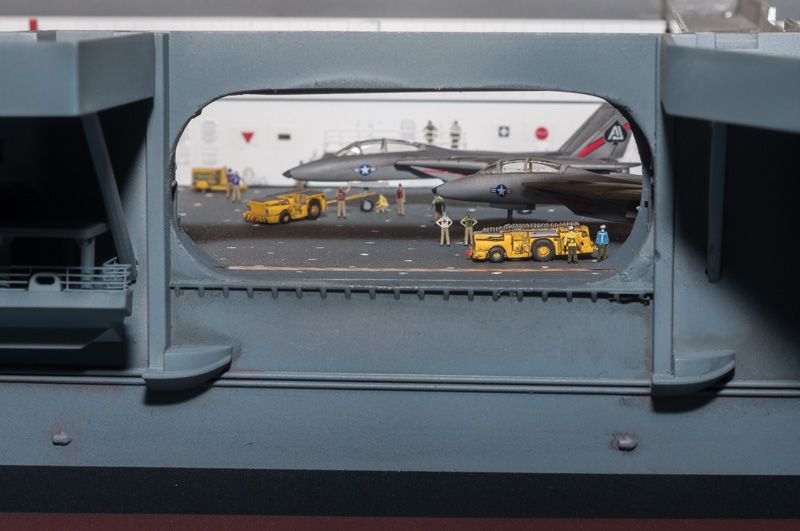 and the fourth elevator



Before I continue and glue the roof with the led lights over the hangar in place have I done the four lifts,
Tamiya have only done three of the four elevators separate, so the first thing to do was to cut out the number one elevator.



First I drill holes around the platform,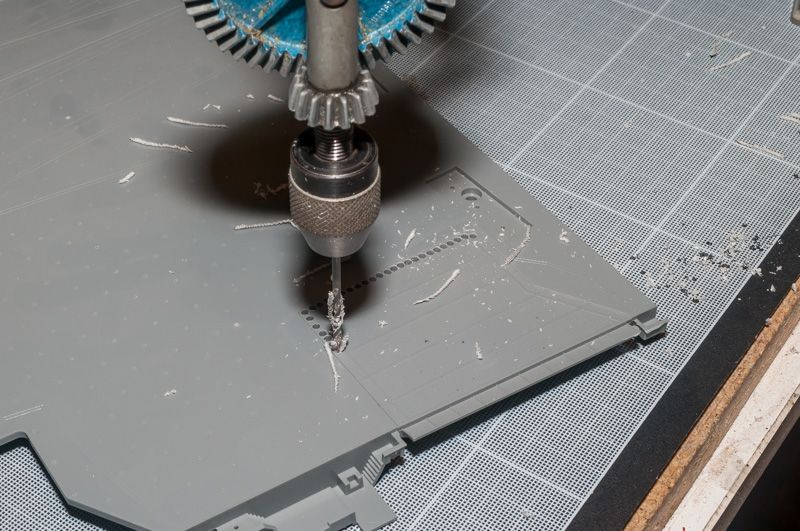 and it came loose.



The PE parts was used as a guide for the sanding work.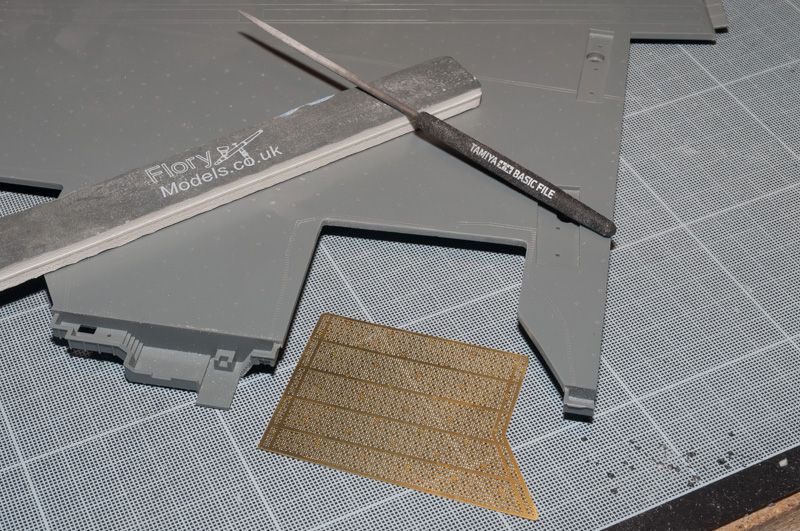 All the frame work on the lifts was done with Evergreen Styrene and the kit part as a guide.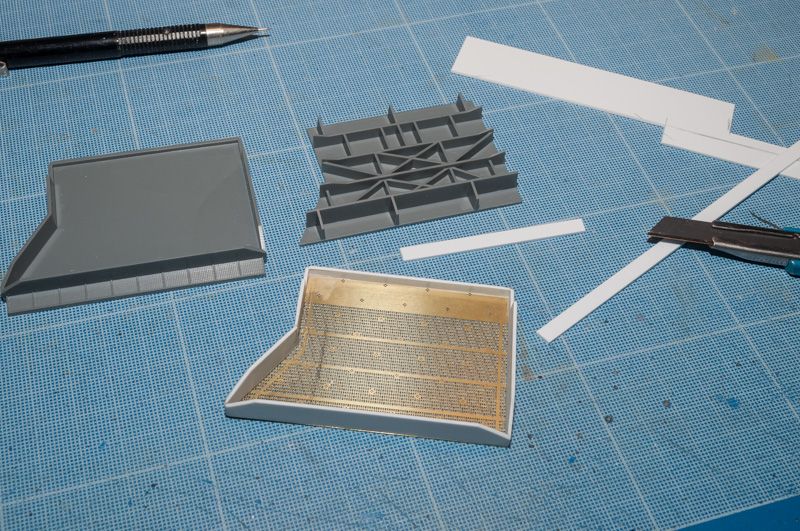 One done, three to go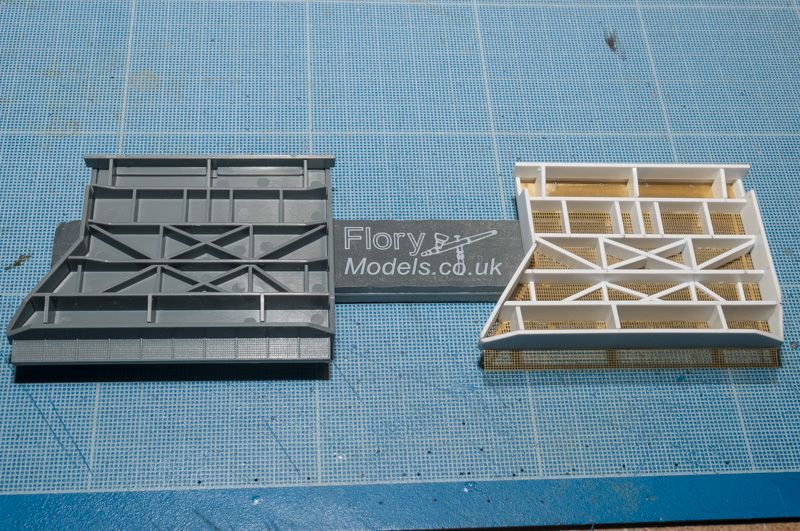 And all four lifts is done, I think they really makes a difference from the kit parts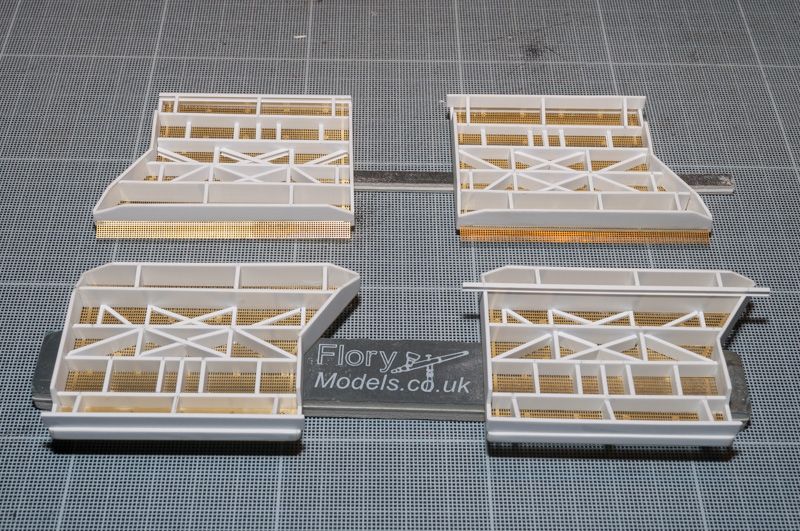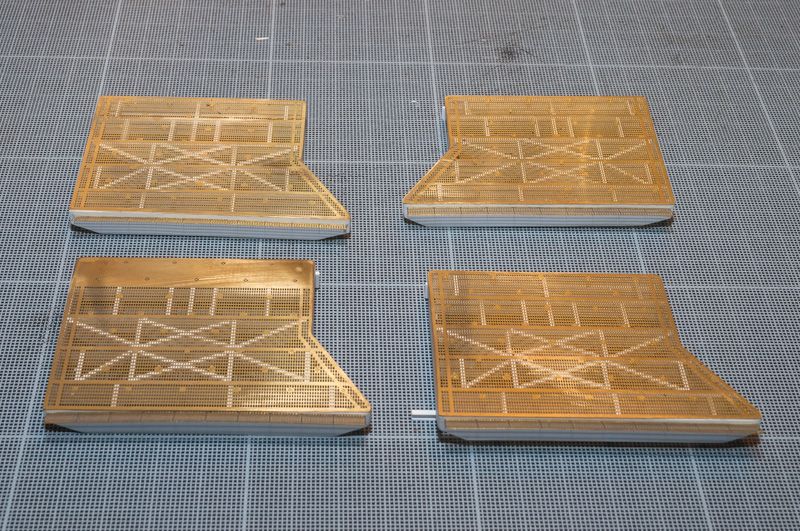 Okay, when the lifts was done have I move on with the roof for the hangar, the electric wire is connected.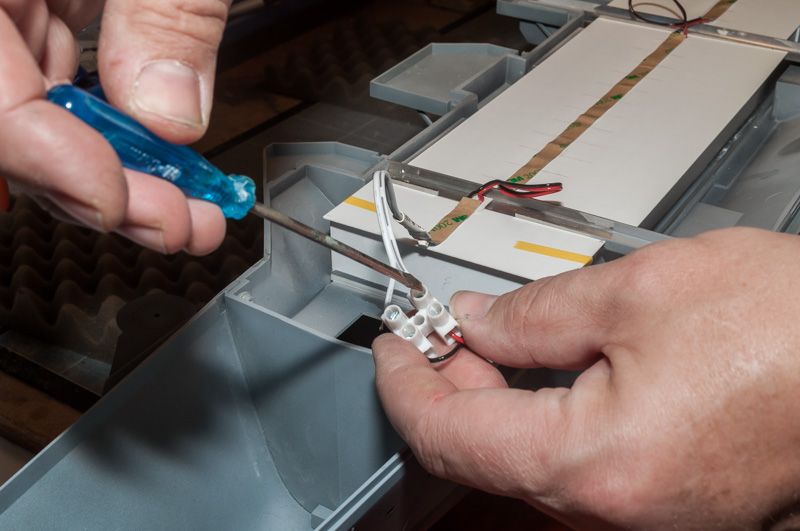 I put the power plug in the base to connect the power supply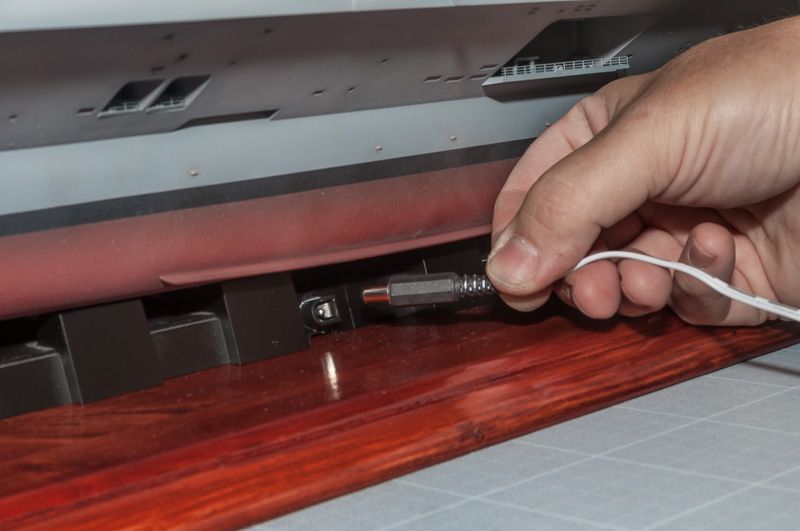 And the LED lights is on, a look through the number one elevator gate,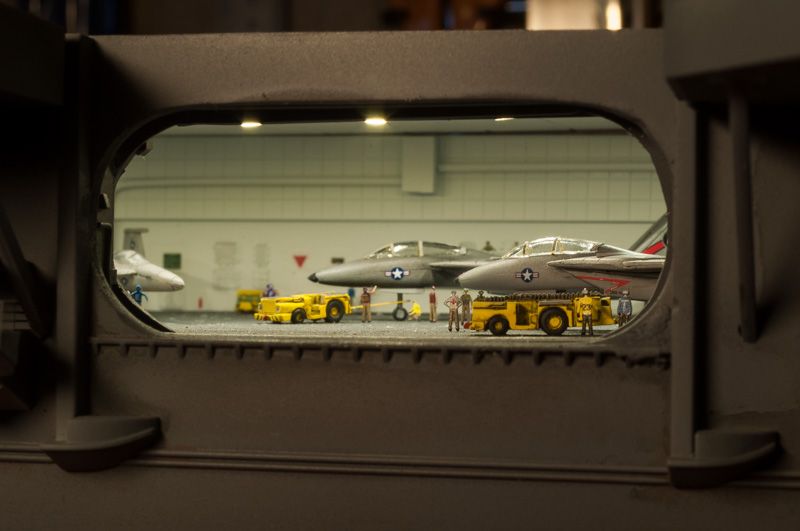 Number two elevator gate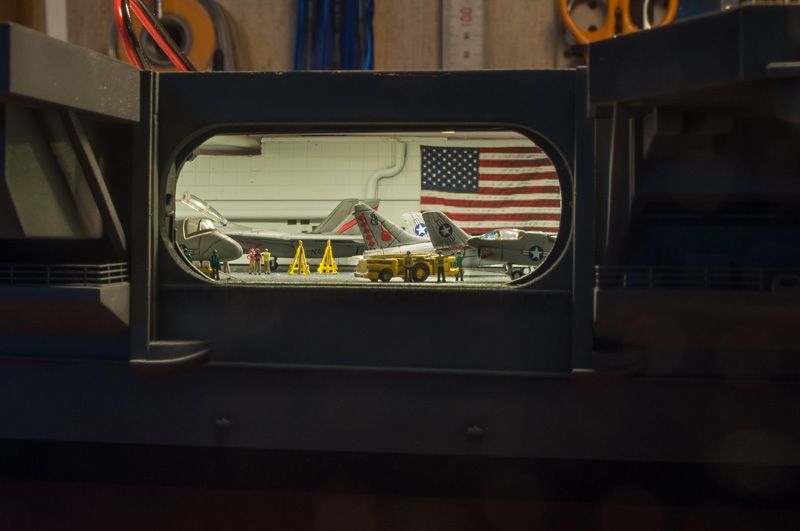 and number three elevator,



And a overview look of the Big E



And that was all for this part, thanks for looking and see you soon

Stefan