Part 5.
________________________________________________________________________________________


The painting of the hangar deck floor starts with a random pre-shade with Tamiya XF-1 Flat Black.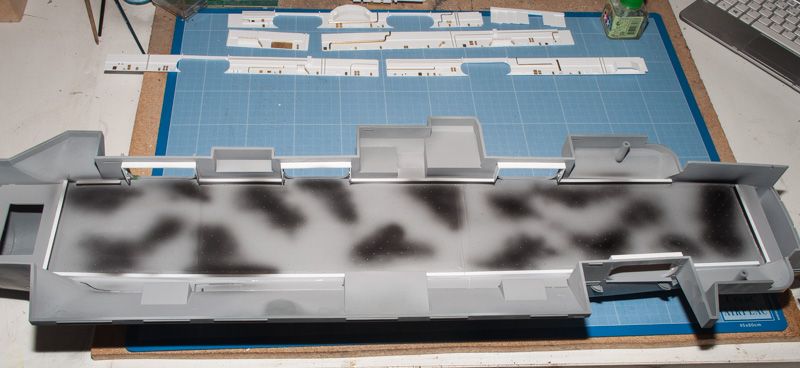 For the top coat have I used Tamiya XF-63 German Grey.
The pre-shade doesn't shine through that much in real life, the flash on the camera seems to work as an X-ray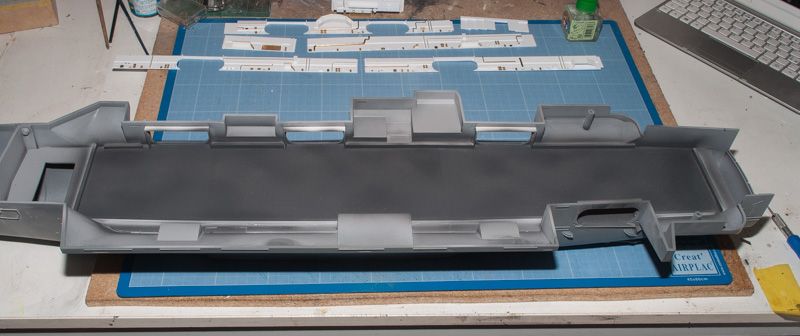 To get an uneven look of the deck have I used a couple of different shades of grey from Vallejo Model Air,



When so the deck was painted was it time to deal with the painting of all the tie down points, they supposed to be white
and they are so many
. So I was looking for a easy way to paint them, first I tried with a white wash but I don't like the
result, it doesn't look good.
Next I tried with a wash from oil paint but that was just only messy and look as bad as the previous tries.
After some repair painting of the deck it just hit me, maybe I can find a color pen with a fine tip, and after a visit to the
art store come I home with a pen from the manufacture Posca. It have a 0.7mm tip and contain a water based paint.
So after some promising tests was I ready to start to paint the tie down points, it took about 45 min but I think
this was the best way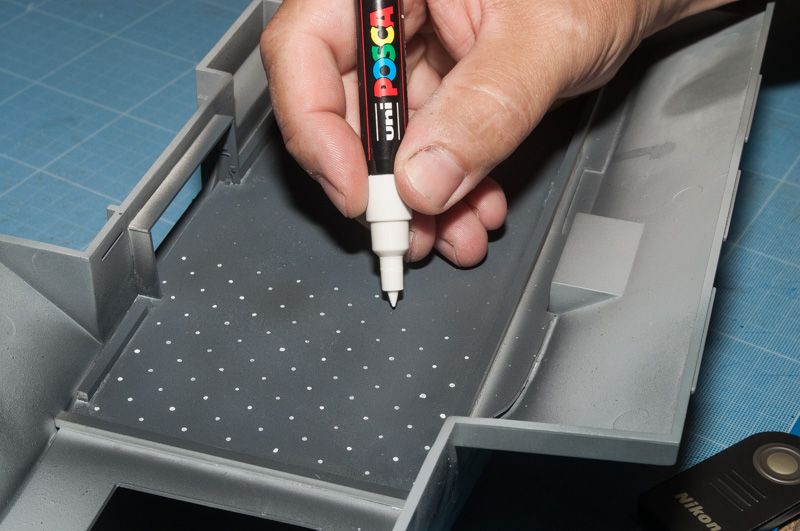 And finished, I must say that I was pleased with the end result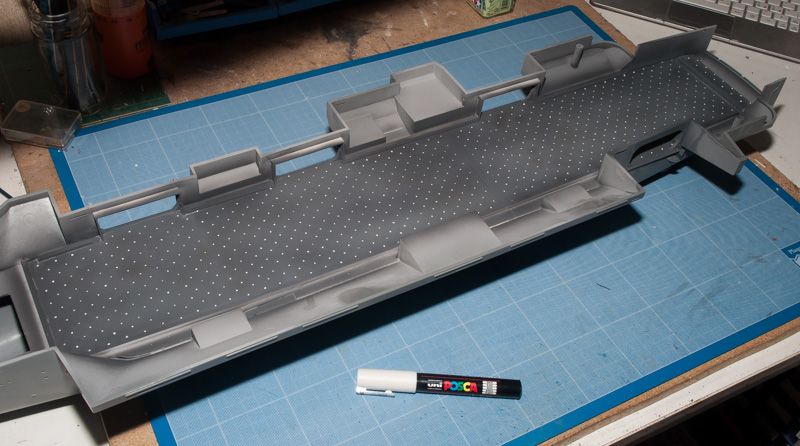 Next I start to paint the hangar walls, first a grey primer coat and next I airbrushed Tamiya X-1 White.



When the walls so was painted was it time for the decals to get in place.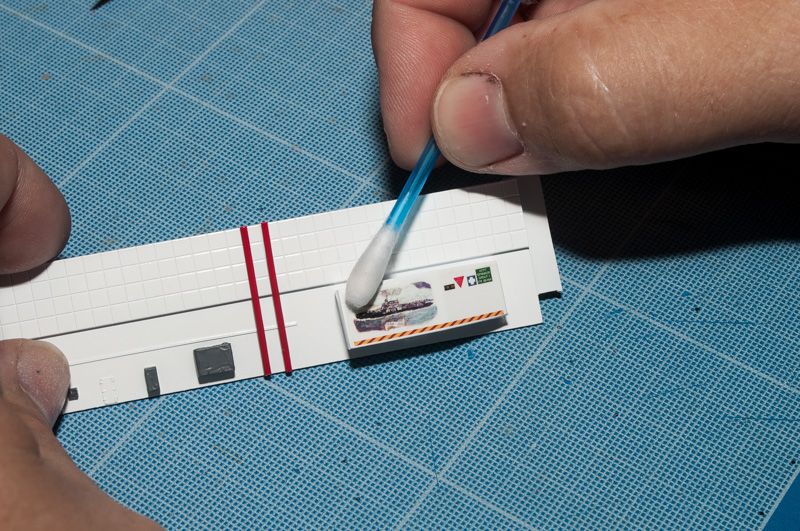 And here we have all the finished walls and fire doors. They have got a coat of Vallejo Flat Varnish and is now
ready to be installed into the hull.



Next I glued all the walls in place,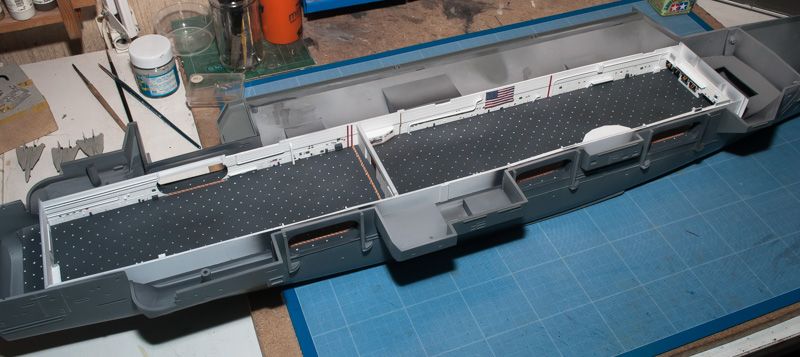 and a couple of close-up views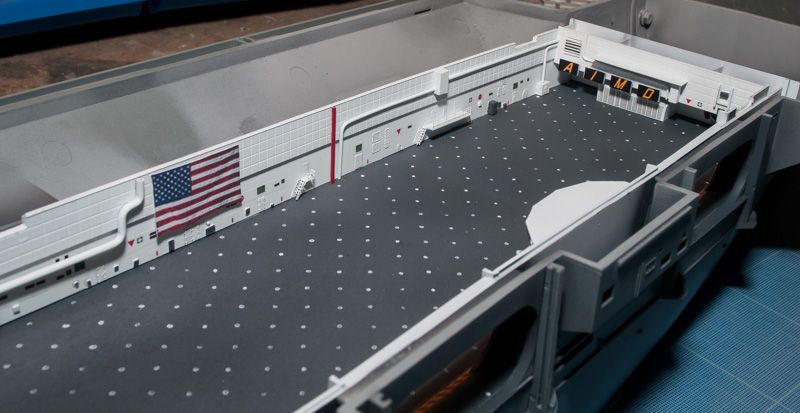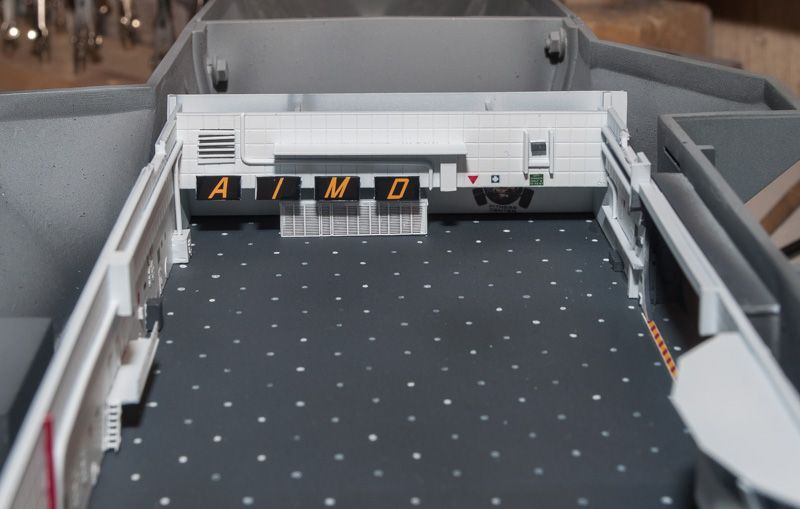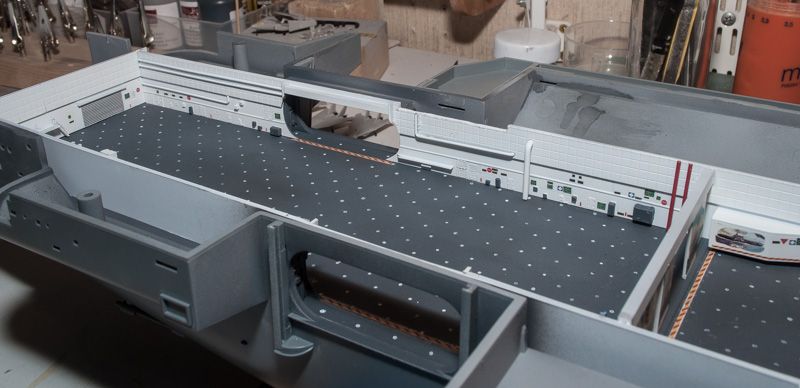 Okay, next thing to do was to take care of the lighting of the hangar. My first plan was to use the set from Madman Lighting,
but I change my mind and will instead go for a warm light LED strip. I think this will give a more even lighting than the
only three LED's in the Madman kit


First I cut out the roof parts from Evergreen styrene sheets,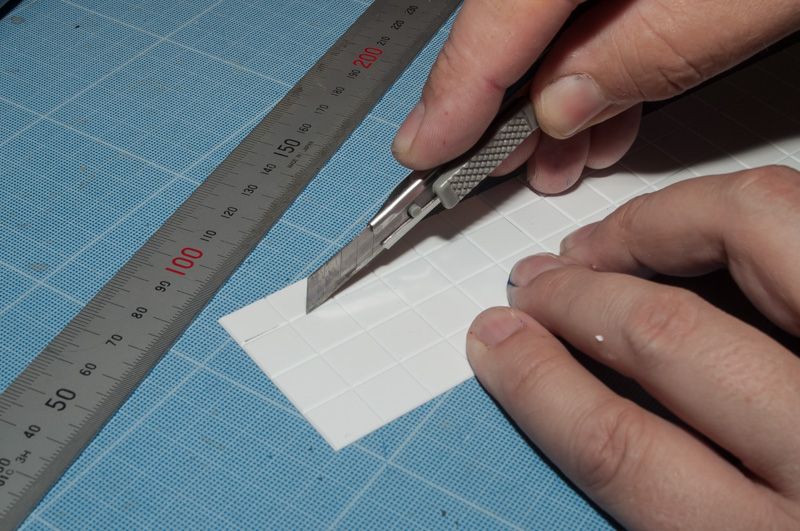 next I mark out where the holes for LED's should be and then drill them out.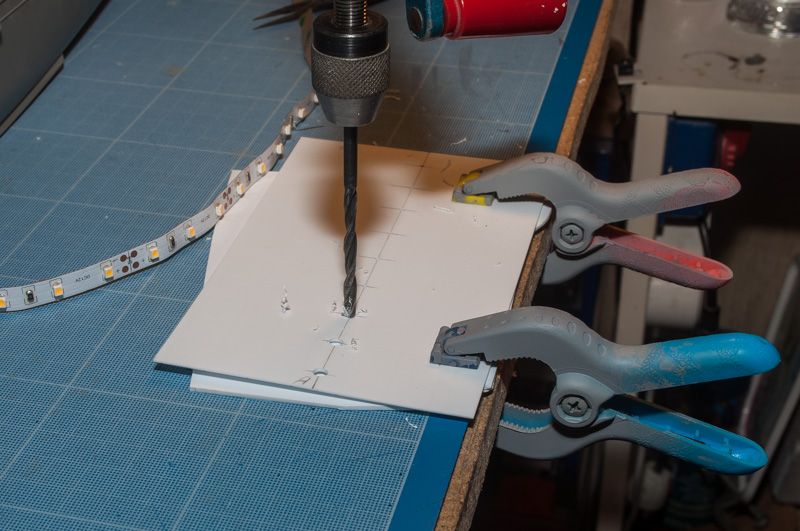 And some test fitting,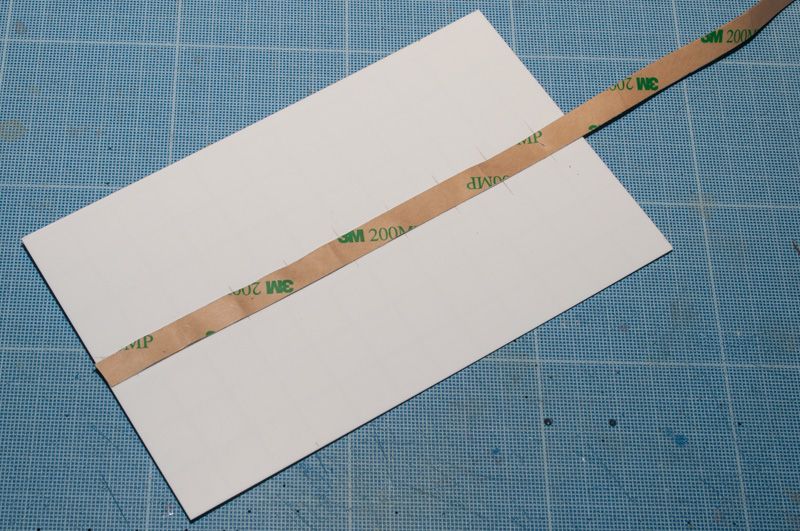 I cut the LED strip to the right length and soldering a new wire between them.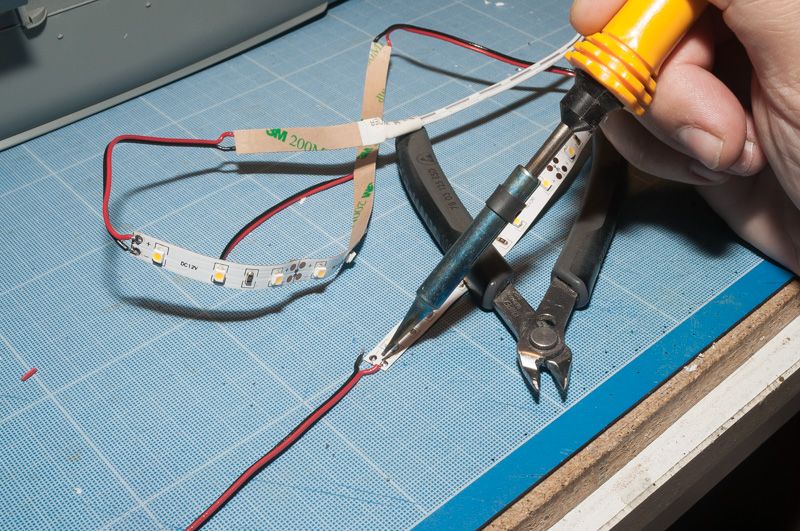 Next I glue the LED strips onto the roof parts and temporary install the roof into the hull.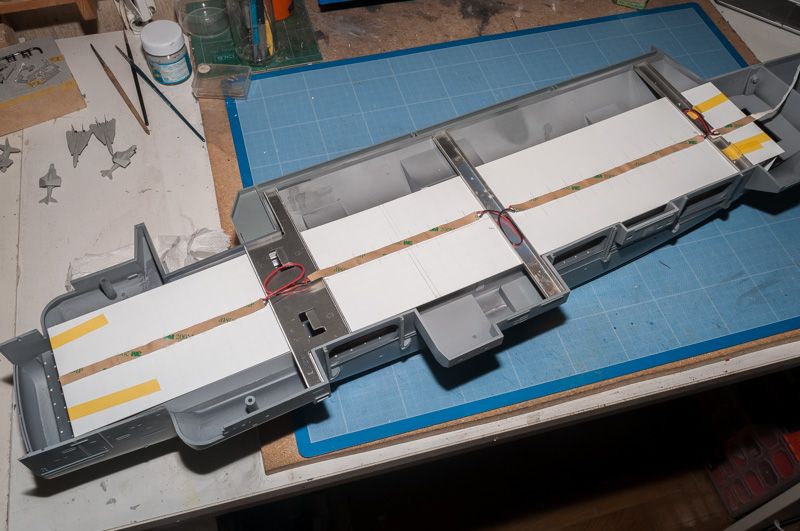 I also test fitted the flight deck just to check that everything line up, better safe than sorry later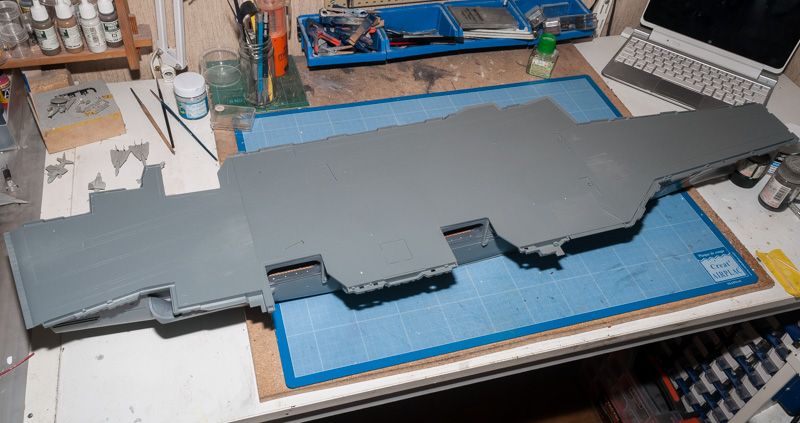 And finally, the moment of truth. Lights on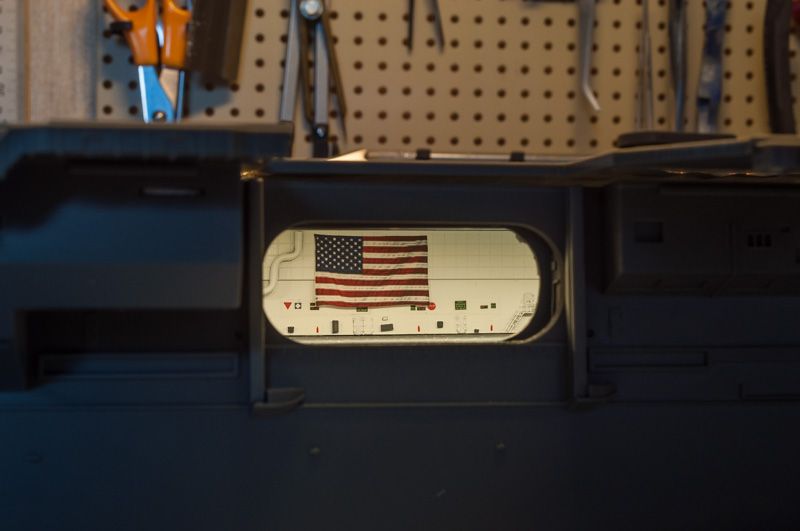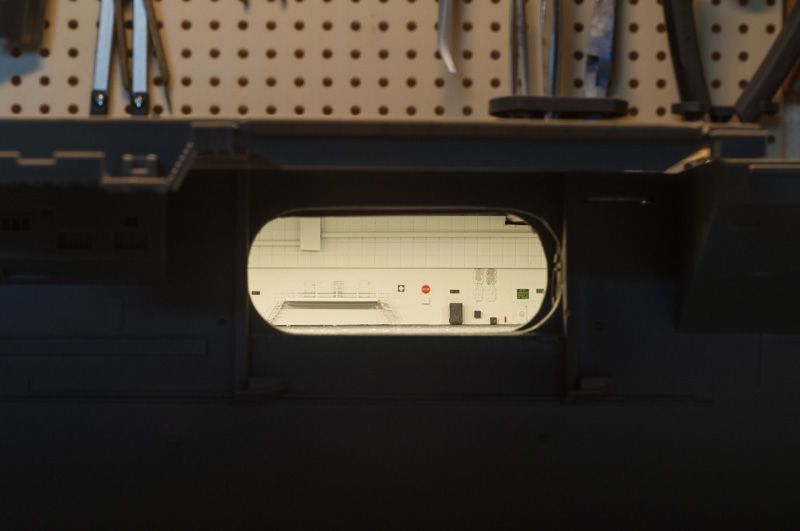 That was all for now, see you soon.



Stefan