Part 4
_________________________________________________________

Before I start with the main hangar walls have I taken care of the stern. The kit stern
parts lack a bit of details, so I decided to do some scratch building.
So first must some of the kit details be removed.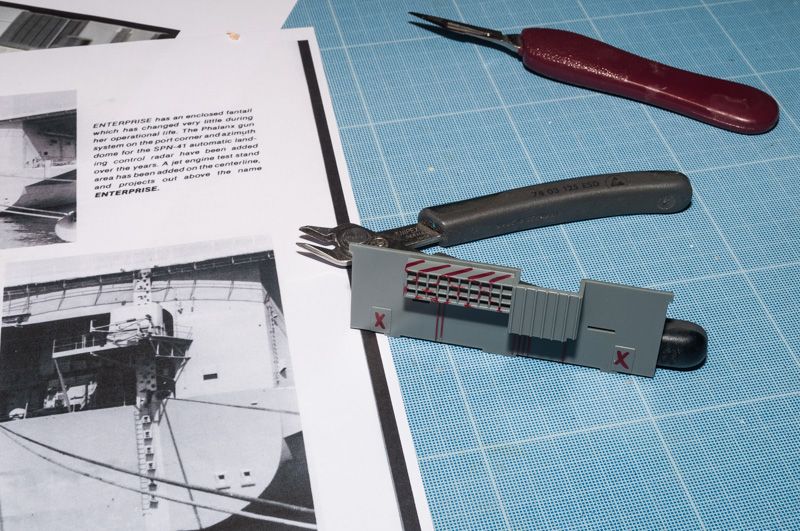 The razor saw in action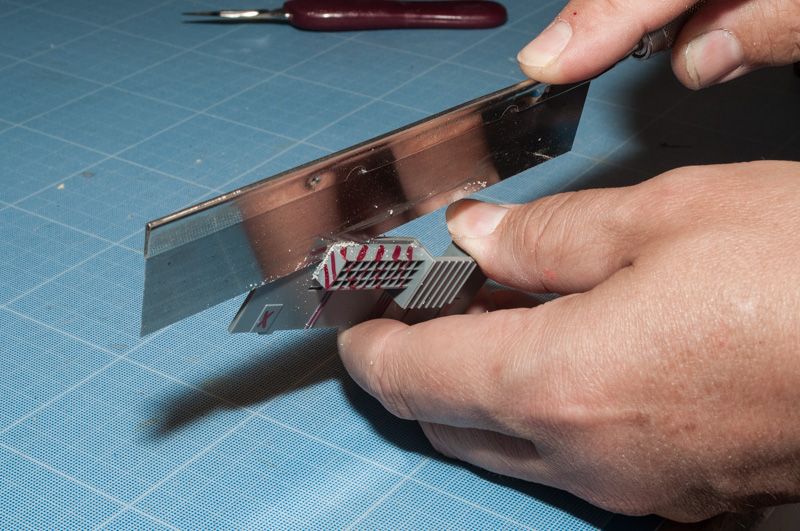 And the unwanted parts is gone.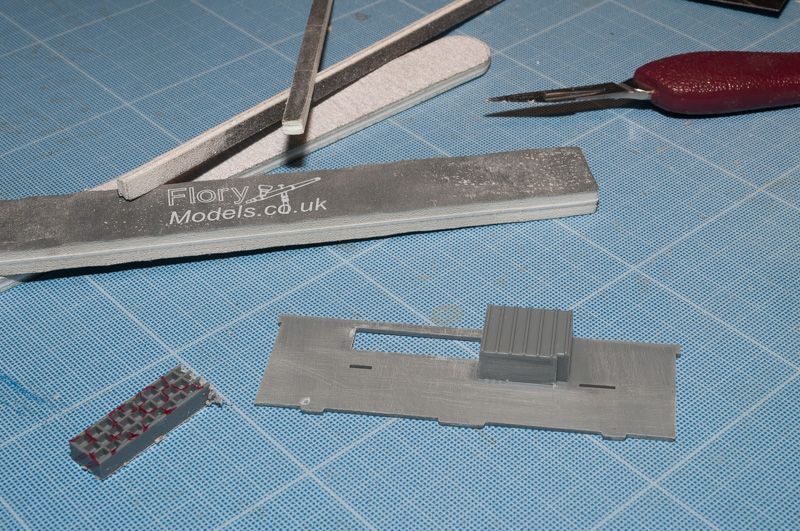 I have used Evergreen styrene and fuse wire to make the new details, I also used some of
the PE watertight doors from the Gold Medals set.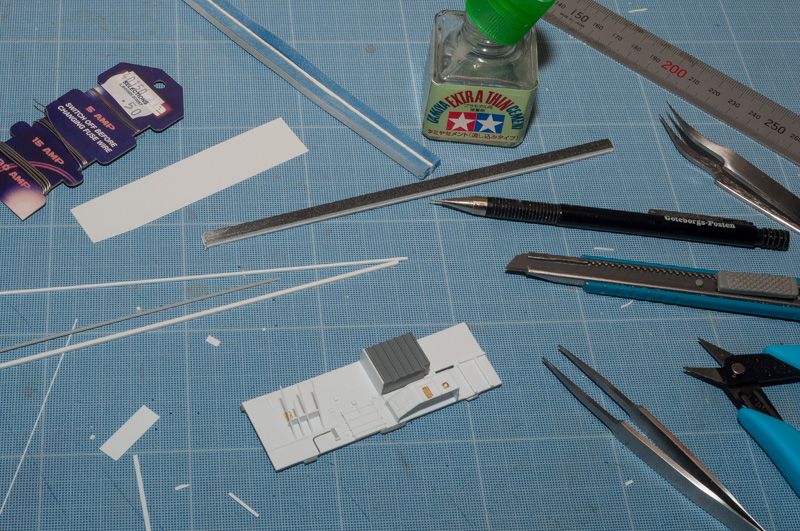 To make the round parts have I got use of my small punch and die tool,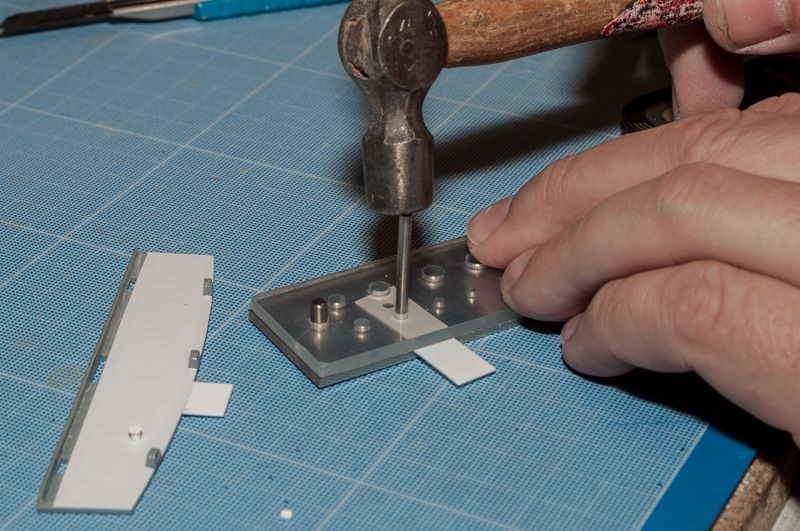 And with addition of some other PE parts and rails was this the end result,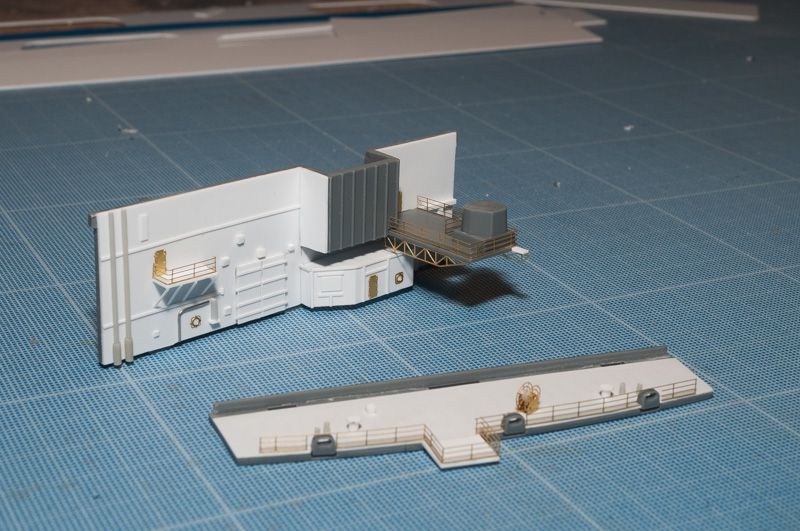 Test fitted into to the hull,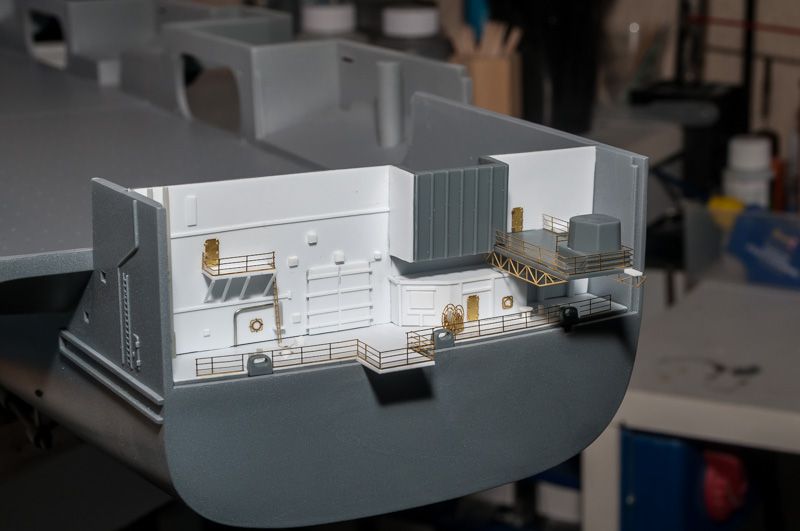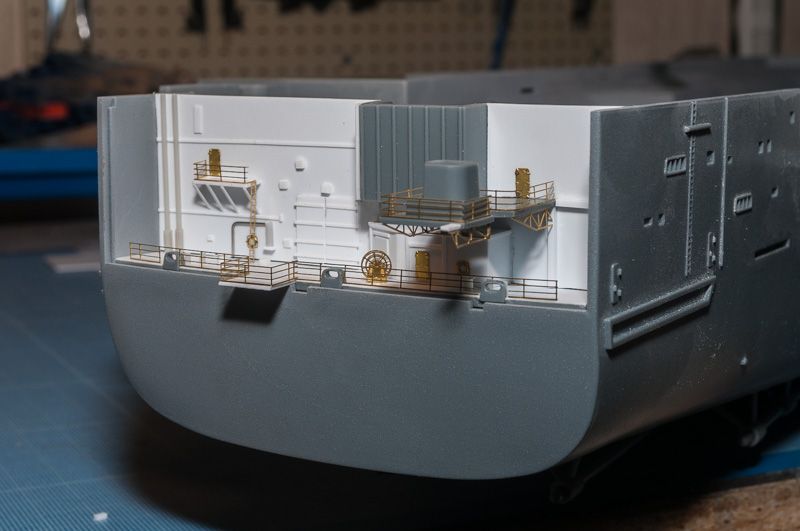 Okay, over to the hangar.
After all the tie down points was drilled out have I glued the deck into the hull.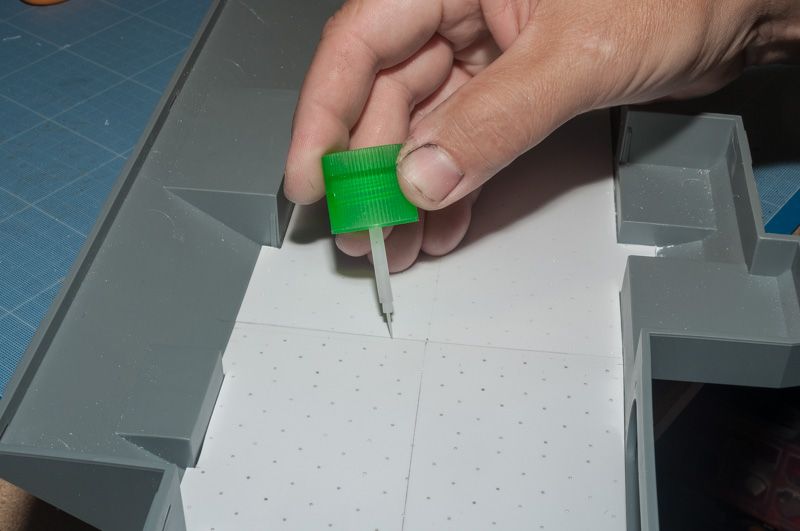 Next I started to copy the lift door openings and transfer the shape onto a sheet of styrene.



and cut it out.



I built the spacing between the lift and the hangar walls and put in some simple details.
The deck have, as you can see, got a coat of grey primer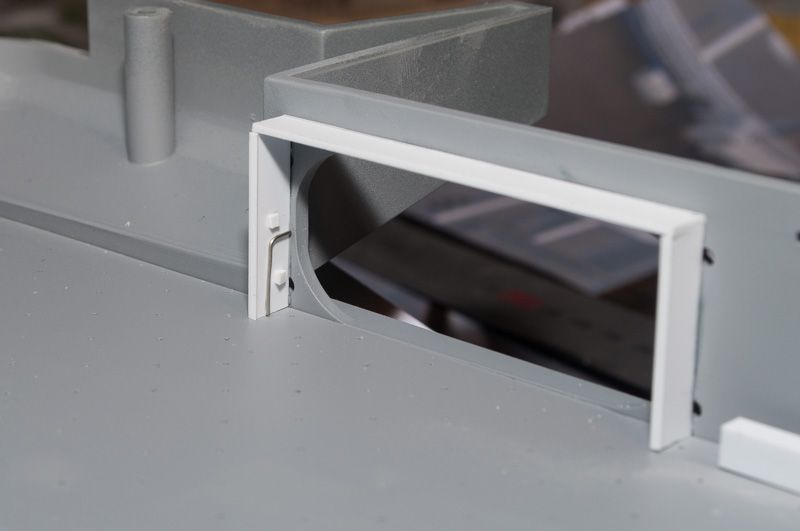 The walls is done with Evergreen styrene and mixed PE parts from leftover parts from other ship builds.
They are just temporary fitted to the hull, I will remove them for the painting later


The bow port side of the hangar,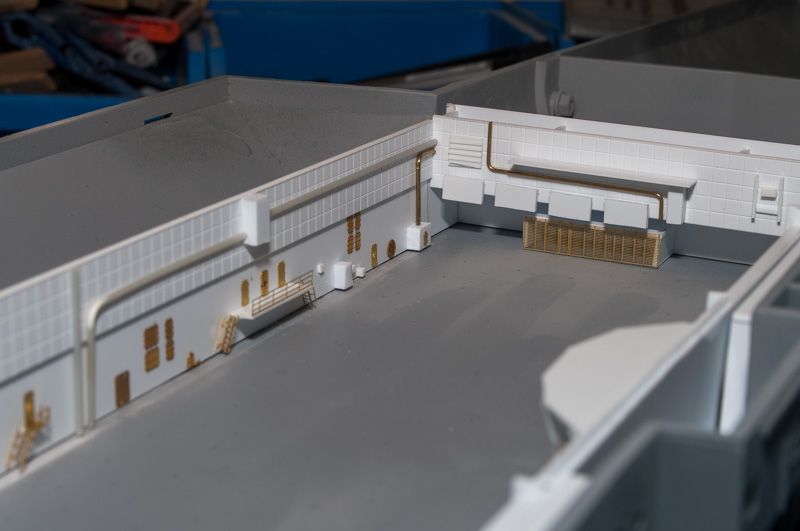 and the starboard side, I discovered that this side will be almost invisible so I have not put so much work on the
control tower


The port side looking aft towards the fire doors,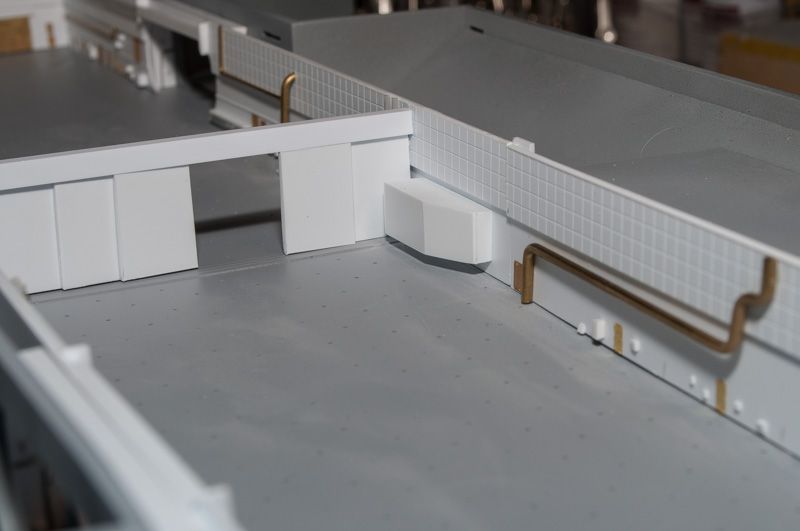 Port side, number four elevator,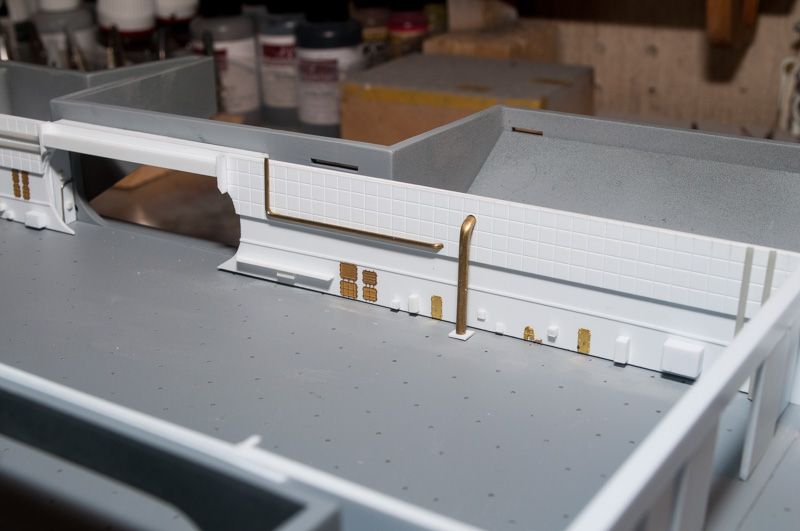 The starboard side, number two elevator,



Starboard side looking at the stern wall,



and the port side.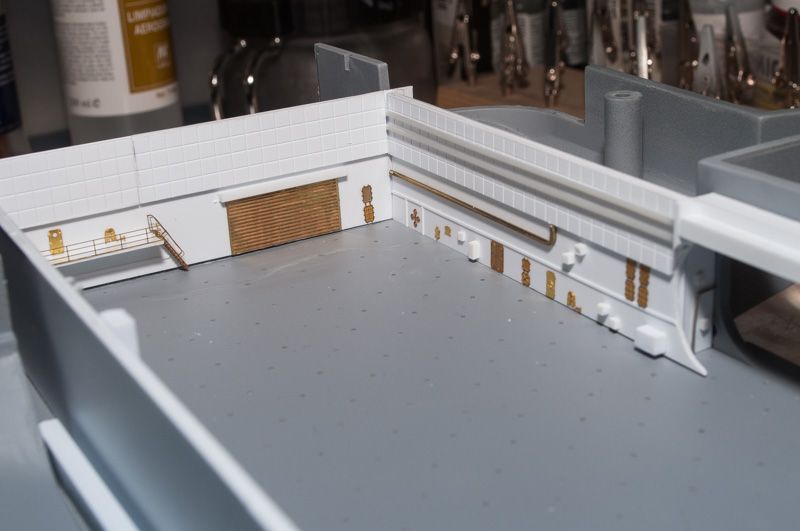 And last an overview of the hangar deck.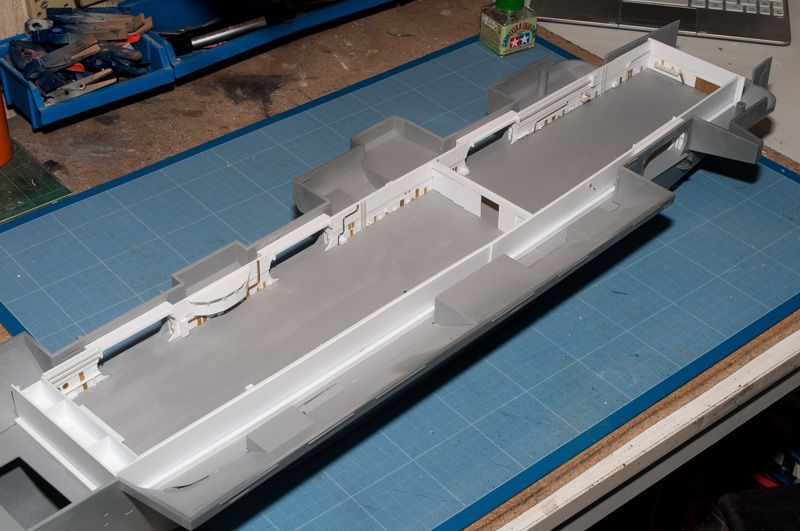 And this was all for this part, see you soon