Part 3
___________________________________________________________


Before I work more on the hull have I done the base for the ship. I have used wood from pine and tapered strips
in the same fashion as on my other ships. The base will be stained in a mahogany color and have a gloss
varnish top finish later.



I choice to use the stand from the kit as I think it will work best on the Enterprise with its broad and flat hull.
I will paint the stand with a flat black paint later.
I drilled the holes for the two screws that will hold the stand on to the base and also for the two big bolts that will hold the ship.



I used Tamiya tape to mark out the center line on the hull.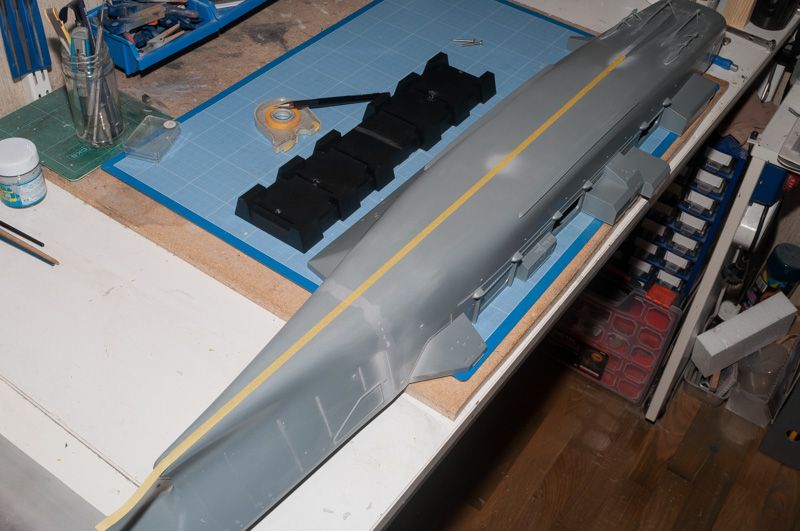 Next I mark out the position for the two bolts



When the holes was done have I glued the bolts and the plasticard reinforcement with a two component epoxy glue.
I have also drilled a hole for the electric power.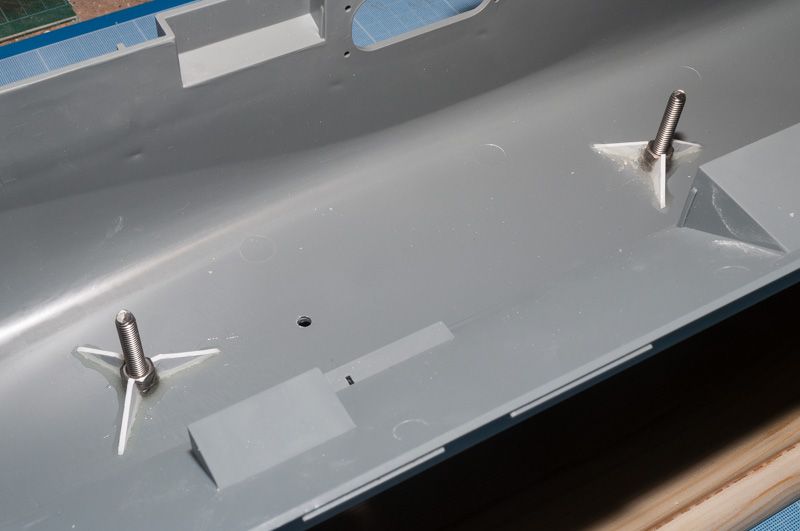 Okay, over to the hangar deck, I will use the brass parts as a template and make the deck from plasticard.



The fit of the brass part into the hull is really tight so I think that it will be a lot easier to use plasticard instead.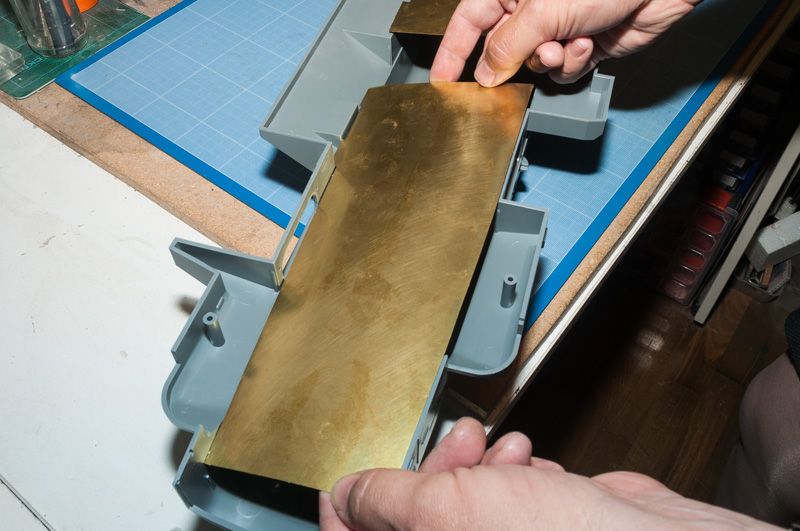 I mark out the shape of the template on a sheet of 1mm plasticard.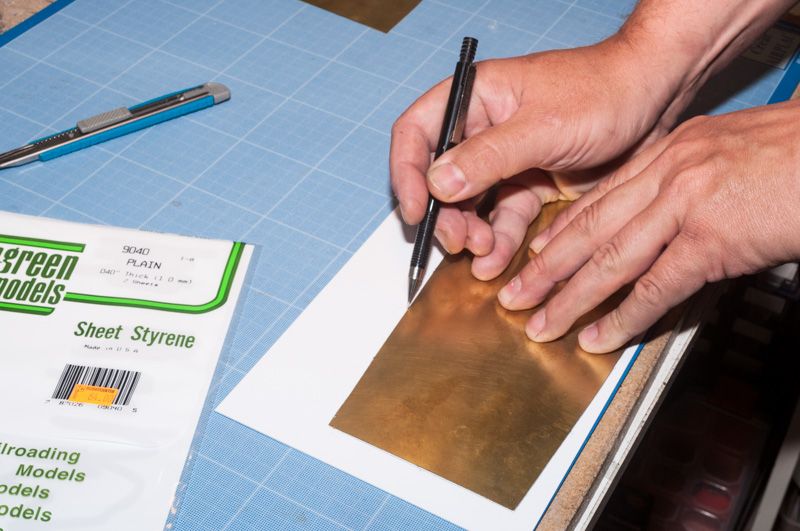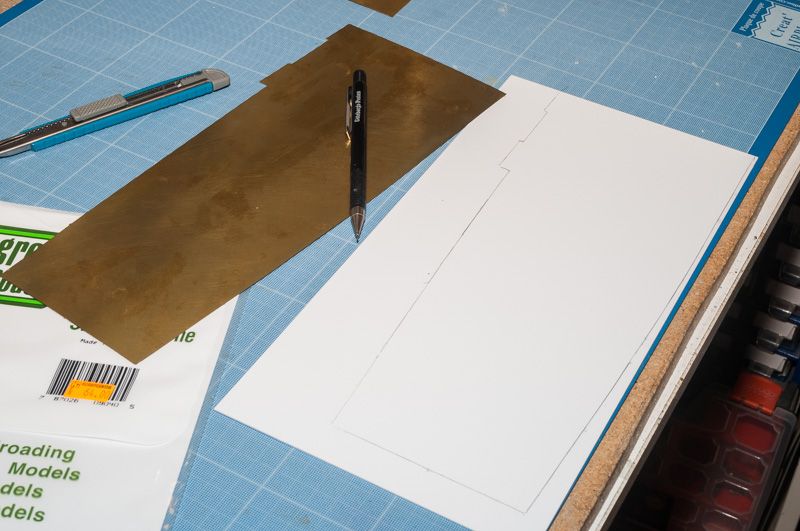 Next was it just to cut the part out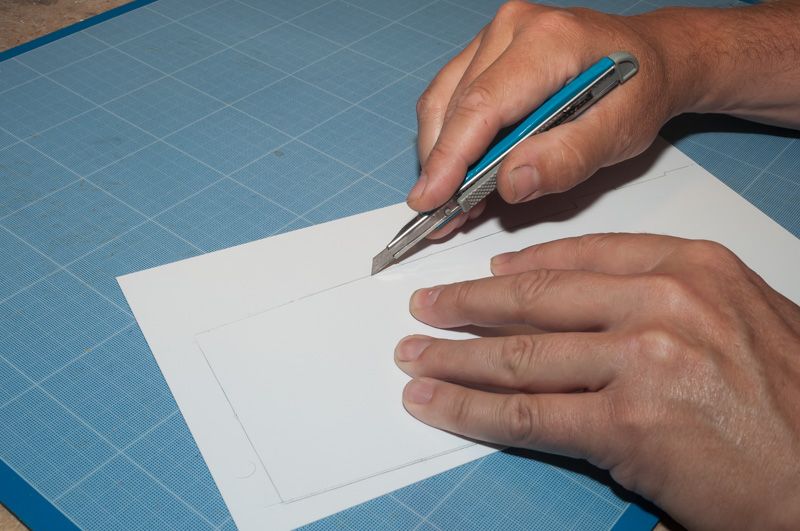 A bit of sanding was necessary to get the deck to fit properly.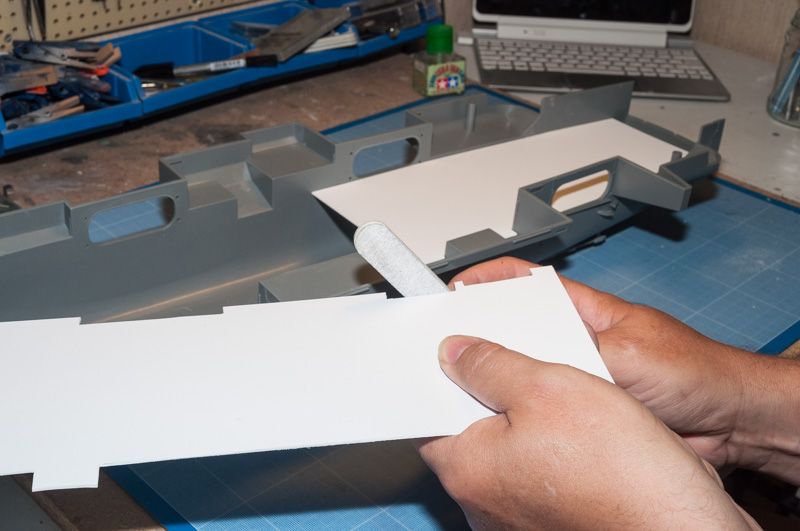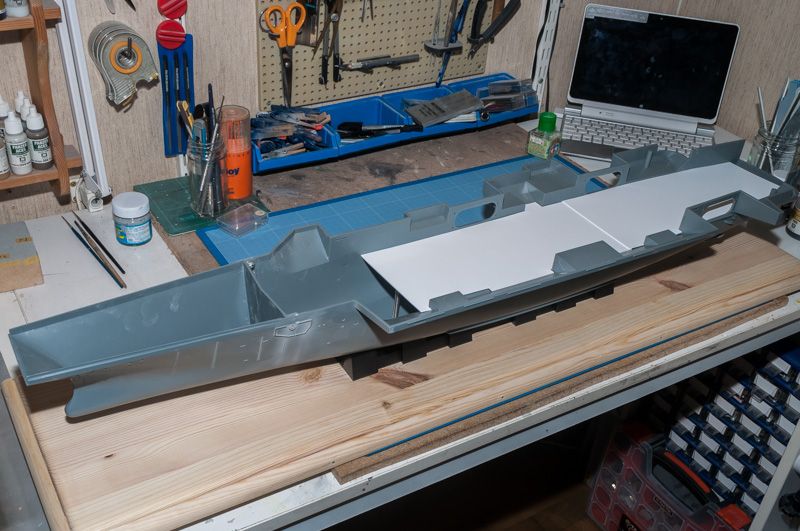 When I was happy with the fit of the deck parts was the next step to open the number one hangar door.
I think it was necessary to open this door as if it is closed not much of the front of the hangar will be visible.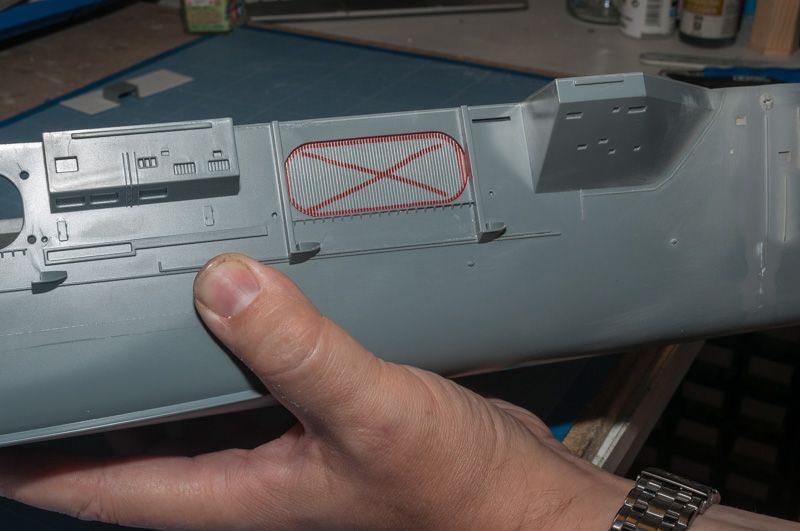 I use my motor tool to drill holes around the door.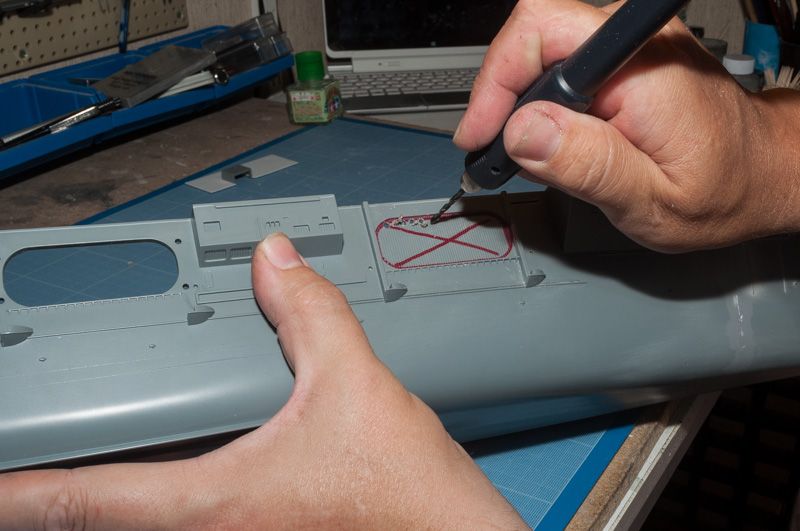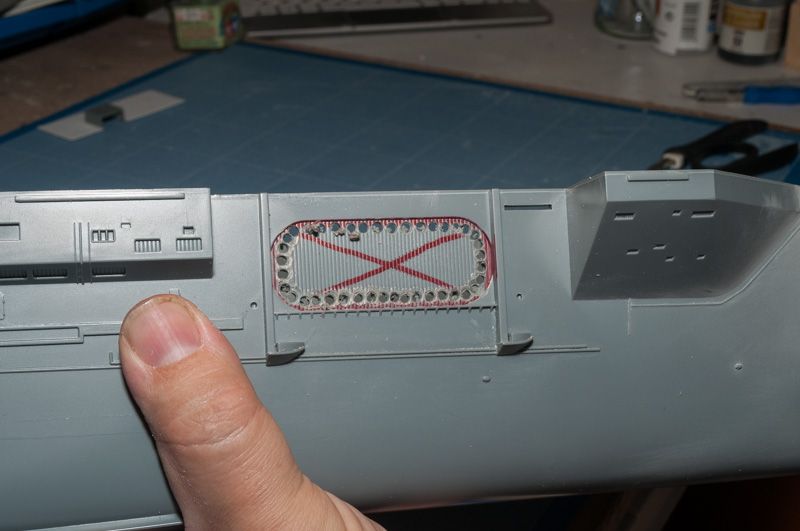 When the door was removed have I used the Skinny Stick Sander to get the opening smooth.



And done,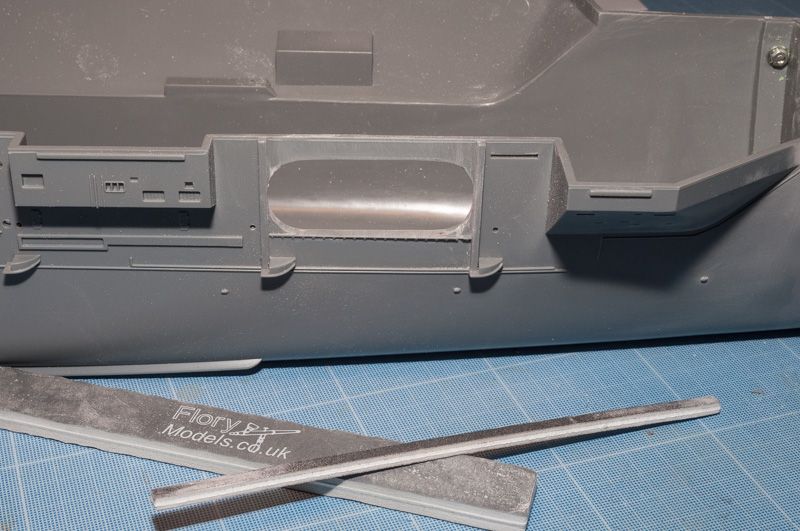 Next I start to glue the styrene strips inside the hull, they will be the support for the deck parts.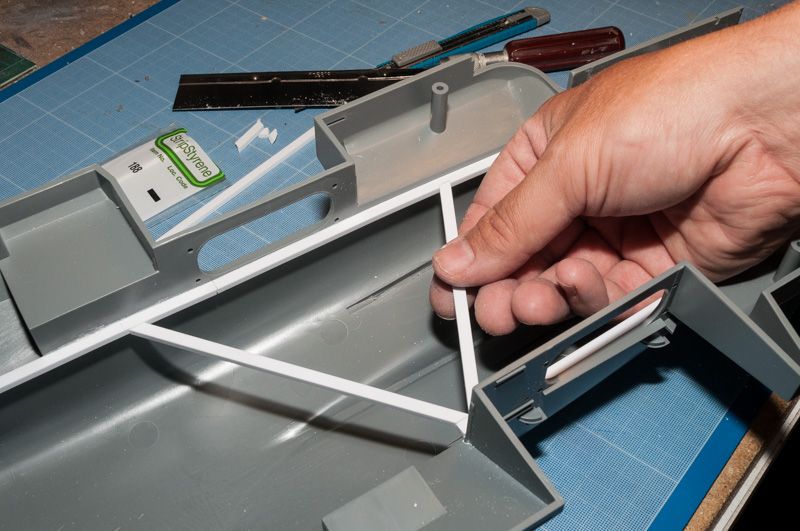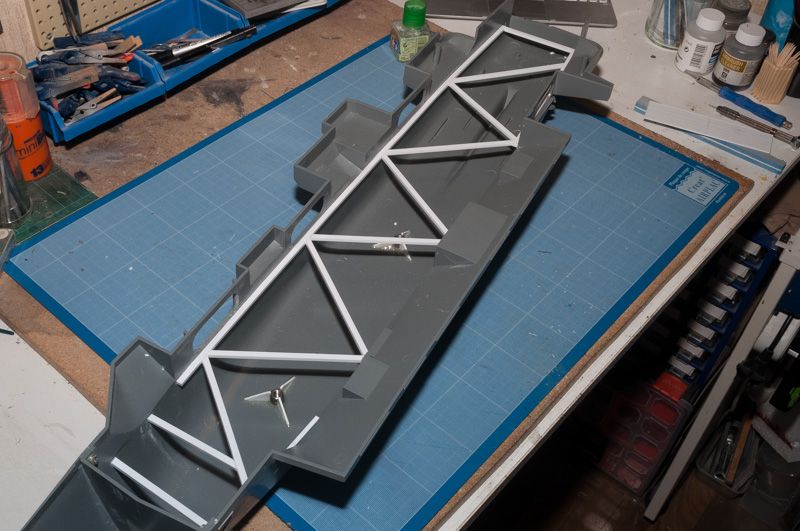 And so was the deck temporarily fitted into the hull, just to see that everything line up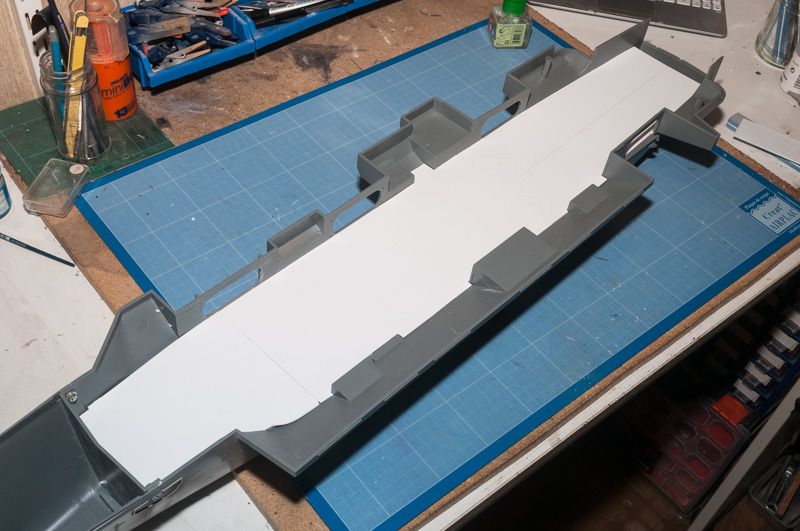 I wanted to replicate the tie down points in the hangar deck, so I used the flight deck as a guide for the measurement
of the tie down points.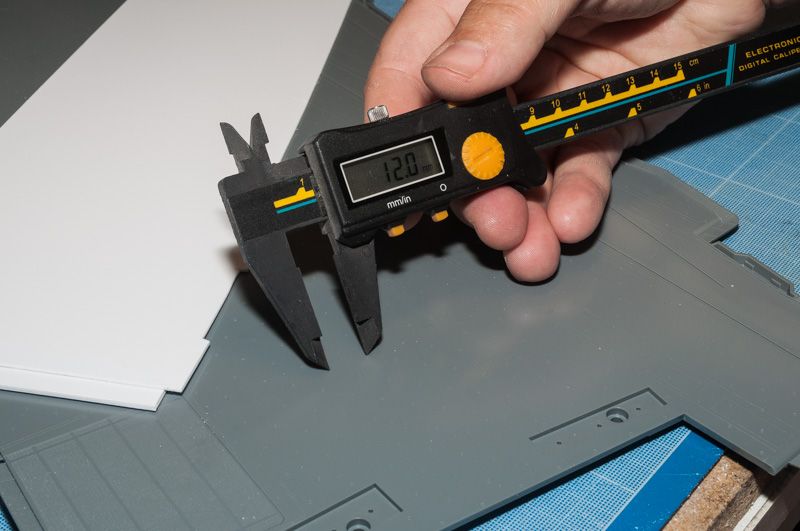 Next I transfer the measurement on a 1.5mm plasticard sheet, this will act as a template for the making of the
tie down points. I have mark out three rows on the template.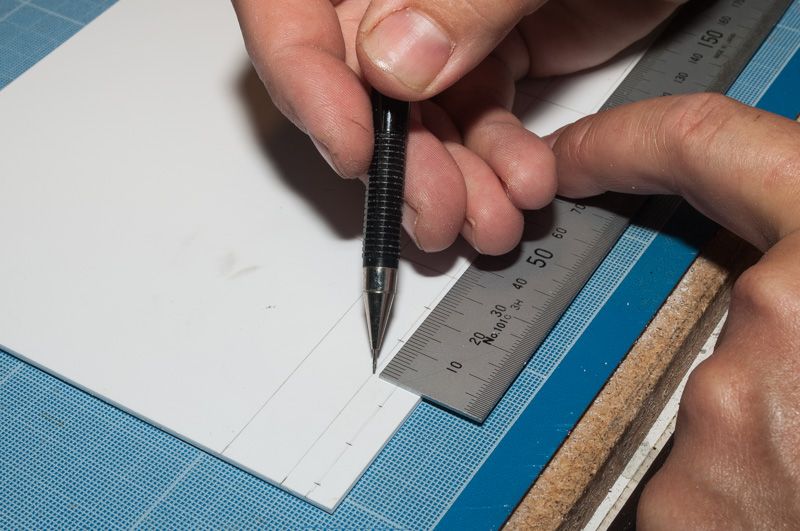 Next have I drill out all the holes on the template,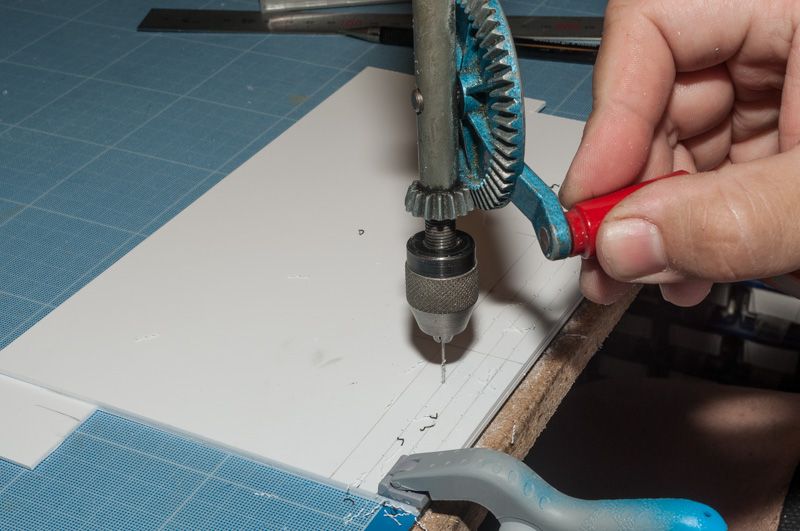 When the template was ready have I line it up on to the deck part and then have I used a 0,9mm drill
and place it in the hole on the template and just turn the pin vise a couple of turns,
I don't want a hole in the deck , just a recess


When the first three rows of the holes was done is it just to move the template so it line up with the last row
and just starting over again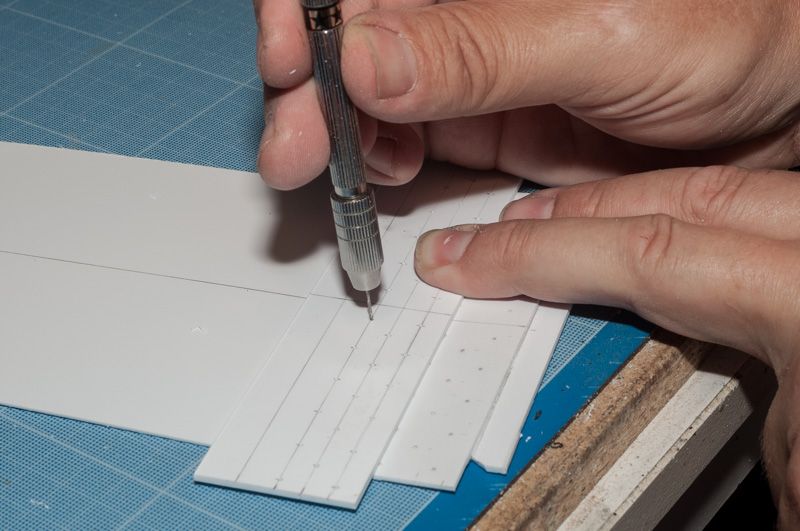 The look of the tie down points, I think they will look okay with a wash later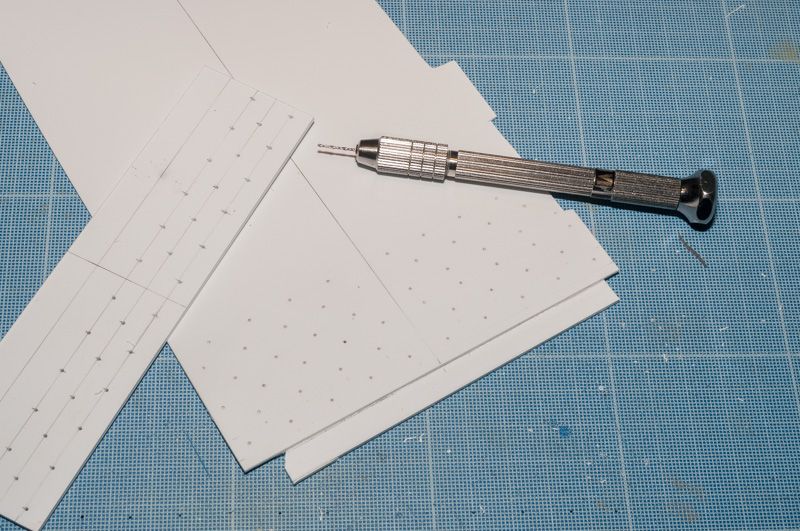 Okay, time to do the rest of the tie down points, see you soon