Part 14.
____________________________________________________________

Aircrafts, Tractors and Crew
____________________________________________________________

I said in the previous part that the ship was finished, but it was not really true,
I forgot that the four catch wires was not in place

I used elastic thread for the wires,



Next I started to paint the crew. This was not the most fun part of this build, those figures is really tiny

The goal was to get a acceptable finish so they look okay from a normal viewing distance.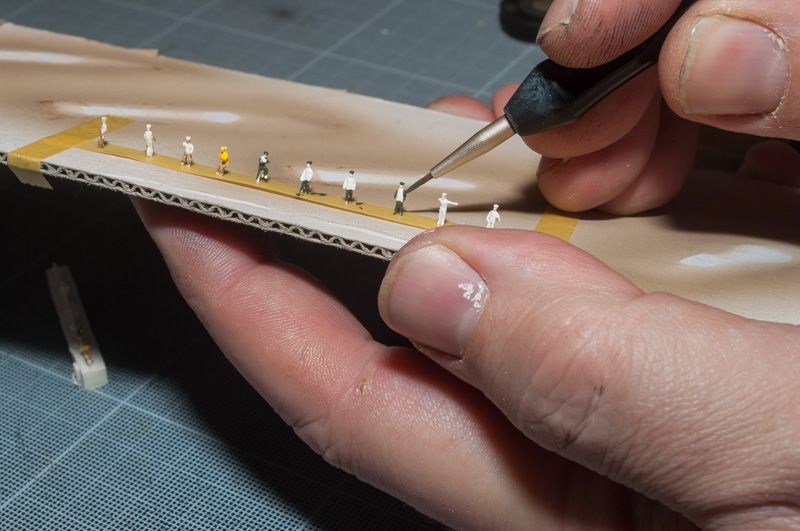 And finally was all the figures finished



All the aircrafts was painted and weathered in the same way as the aircrafts in the hangar, all the details on how I did
this can you if you want find in a previous part of the build.
The only difference is the decals. I ordered a set from Boatswain Models for the top deck air wing, these decals
is really very nice with lots of details that really makes a difference.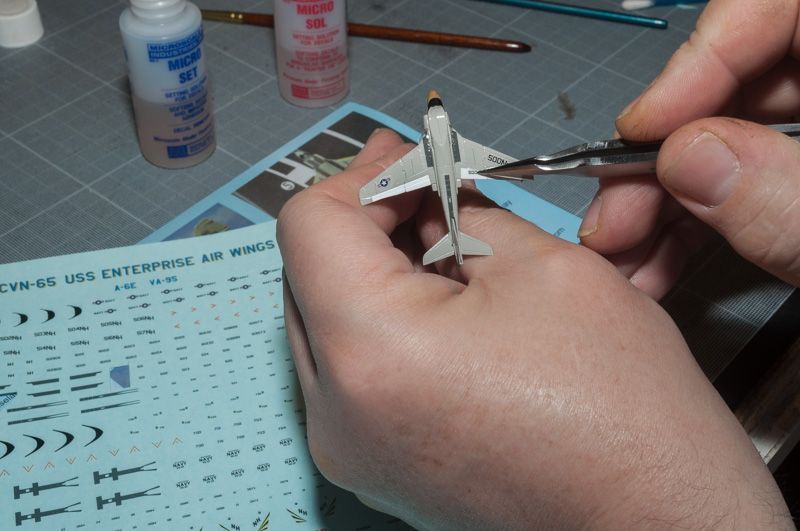 And the final look of the finished deck tractors and the crash crane.



And the aircrafts.



Next step was to place the aircrafts on board the Big E

First one of the Tomcats is placed onto the catapult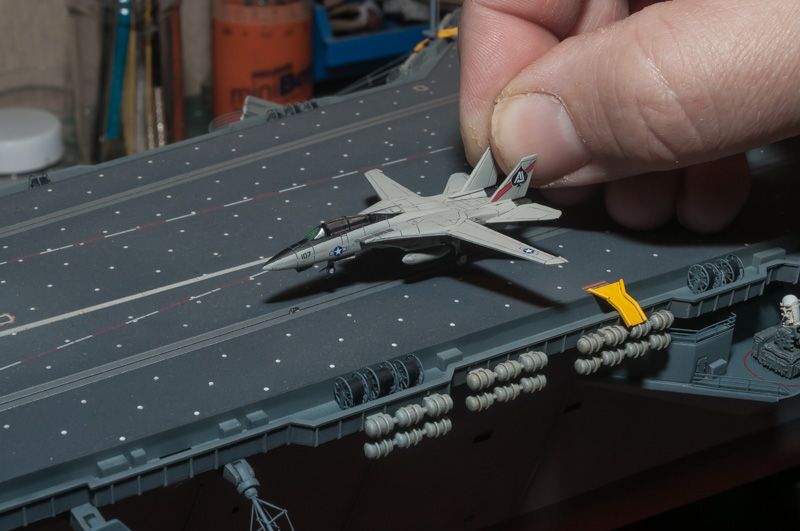 And next the figures, here the crew on the LSO platform.



And last, a sneak peek before the final reveal, so here is some picture of the finished build


The EA-6B Prowler ready to take off.



Overview of the flight deck,



And a landing F-14, catching the number two wire,



Okay, the only thing that now remains is to shoot the final reveal pictures.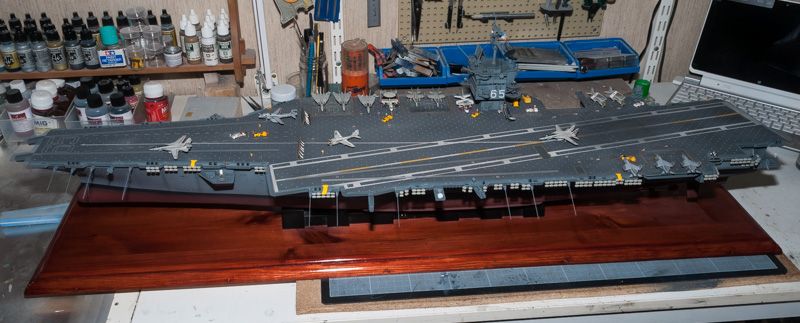 Thanks for looking and see you soon with the final reveal

Stefan