In this part we finish of all the small things that was left to do on the ship.
_______________________________________________________________________


Part 13.
_______________________________________________________

First thing to do was to work on the ships whip antenna. The kit parts
was in a terrible shape, the antenna was more in a banana shape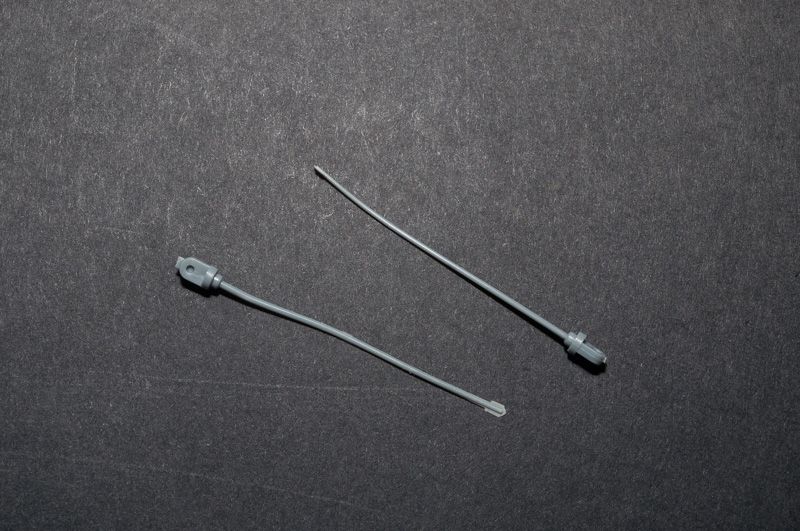 I replaced all the whip antennas with new ones made from brass rods.



Some of the antennas have spreaders and wire on them and to get more strength in
these have I used piano wire instead of brass.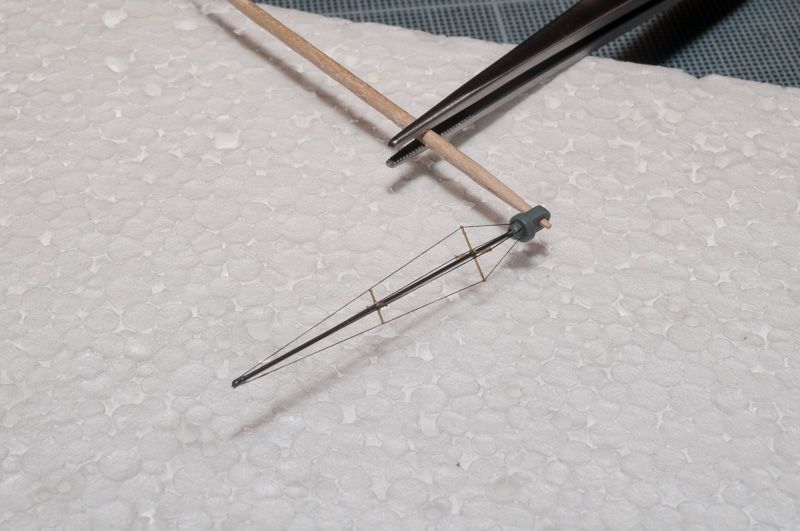 The ship crane in the kit was a bit basic and lacking some details,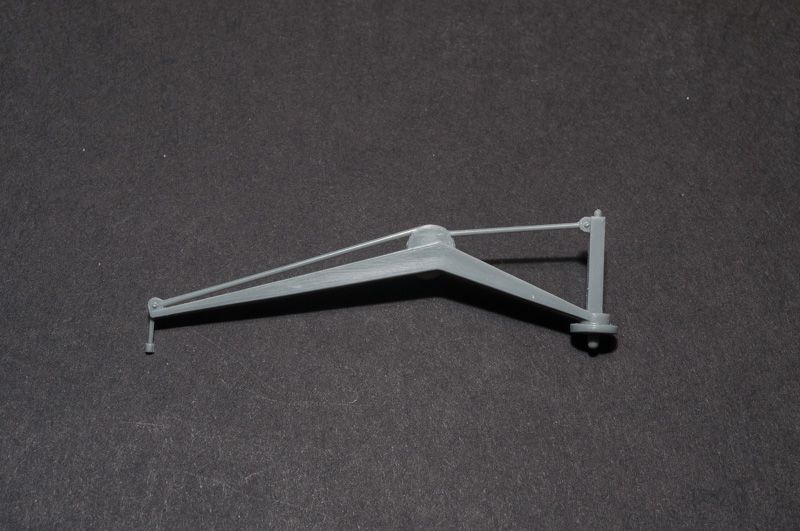 so I used some PE parts from the spare box and some lengths of different sized railings.
And new cables was made from EZ line.

The communication mast in the bow was also a bit bare, so I have add some
antennas and a ladder.
The last thing to build was all the fuel hose reels, 38 of them, 4 parts each, total 152 parts,
much like a conventional kit when it comes to the number of parts
When all the small bits was painted and I was waiting for them to dry have I build the aircrafts for the air wing.
They all have got PE parts i.e landing gears and doors, flaps, pylons and others bits from the
White Ensign and Tom's Model Works PE sets.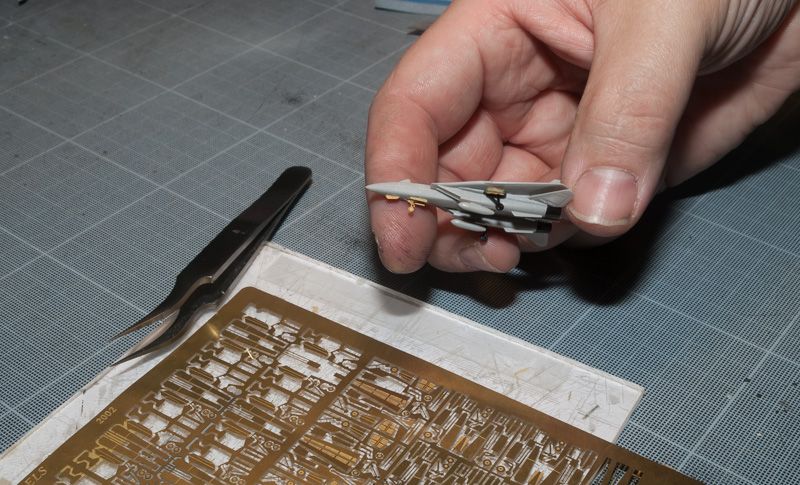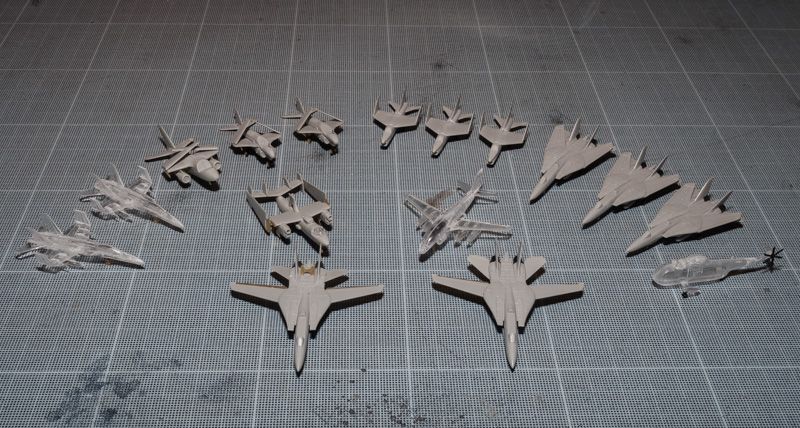 I have also done the deck tractors from the Blackdog set and the kits crash crane and truck.
And for the crew have I choice to use figures from L'Arsenal and Dragon.
The L'Arsenal figures is made in resin and the Dragon is in plastic and is included in theirs kits.
I think it's a shame that Dragon not have released these figures as a separate set, because they are really very nice,
Okay, back to the ship. The ship crane is in place and also the tower with the AN/SPN-41
Automatic Landing Control Radar dome.
All the fuel hose reels is glued in place.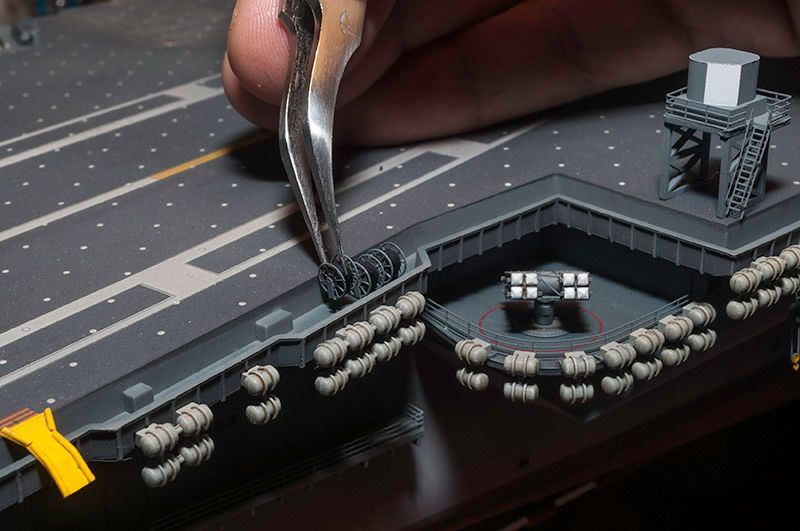 And the wipe antennas is added.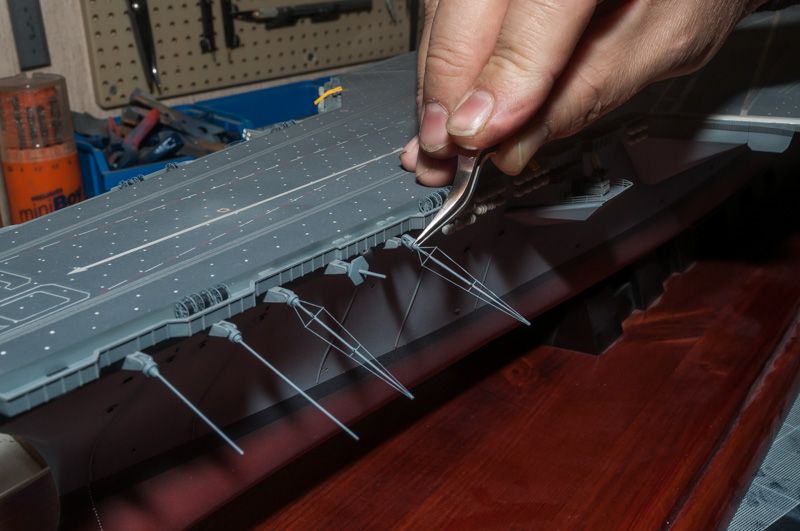 The communication mast
And this was the last parts to add to the ship, now will I paint the Air wing, deck tractors and figures
but that will be in the next part
See you soon
Stefan