Part 21
________________________________________________________________

Okay, here we have the parts for one of the 12-ton ship crane.
I think it's the first time of this build when all the parts only come from the kit and nothing is from the Mk1 set


I want one of the crane arm to rest in its support and to get the right angle on the boom I mounted crane temporarily
in its place before I glue the boom.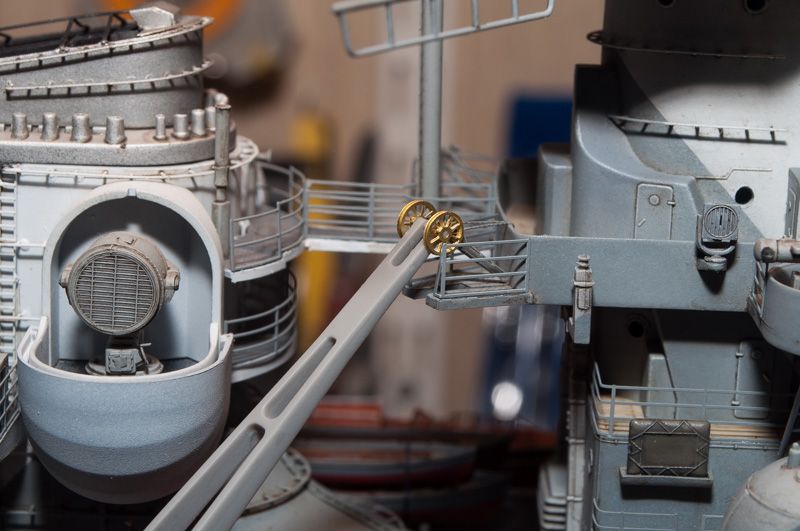 When I was happy with the fit have I glue the boom with Tamiya Thin Cement.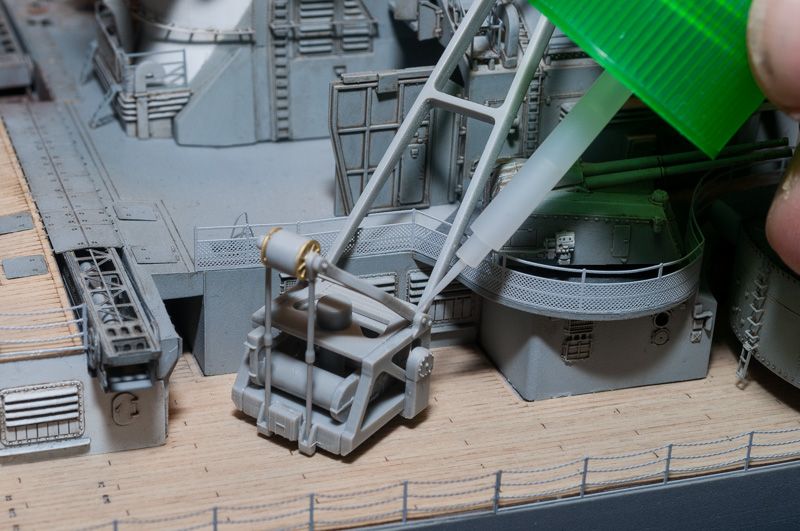 The support cable for the boom was supposed to come from PE parts. these was so incredible thin
and flimsy. I try, but I it was really no chance that I will get them in place and look okay

I bin them and will replace all the cables with EZ Line later


Here we have the two cranes ready for some paint,



After a coat of Vallejo Polyurethane primer and a Tamiya XF-69 Nato Black pre-shade
have I airbrush the cranes with Lifecolor's DKM 50 Grey.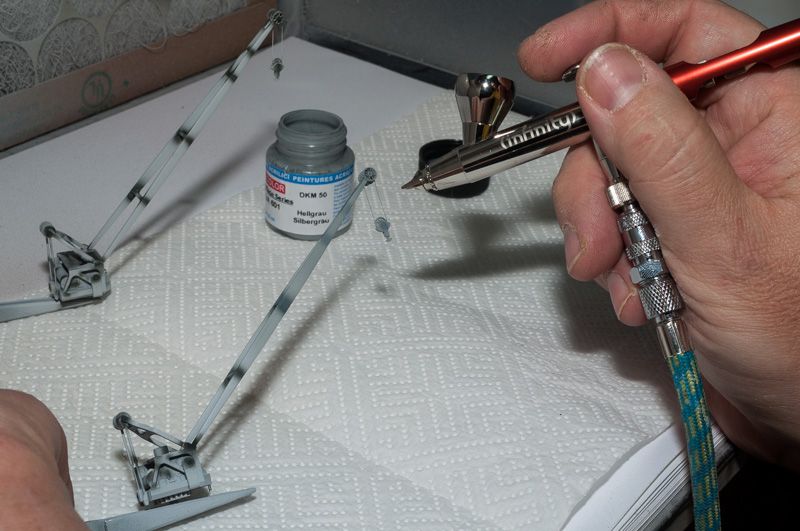 Next I applied a coat of Johnson Klear and when it was dry have I weathering the cranes with a pin-wash
of Flory Models Concrete wash.



When the cranes have got a coat of Vallejo flat varnish was it time for the new cables.
I have used the fine size of EZ Line, this thread is really easy to get stretched as it is resilient


And here we have the two finished cranes.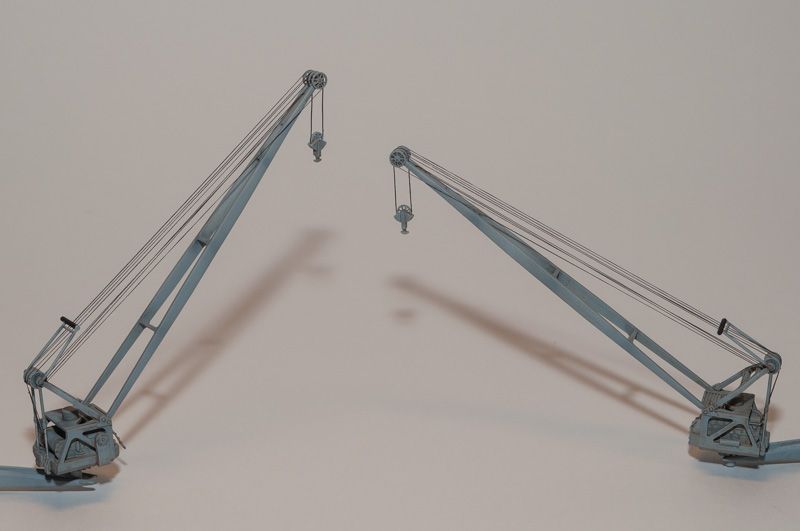 The starboard crane goes in first,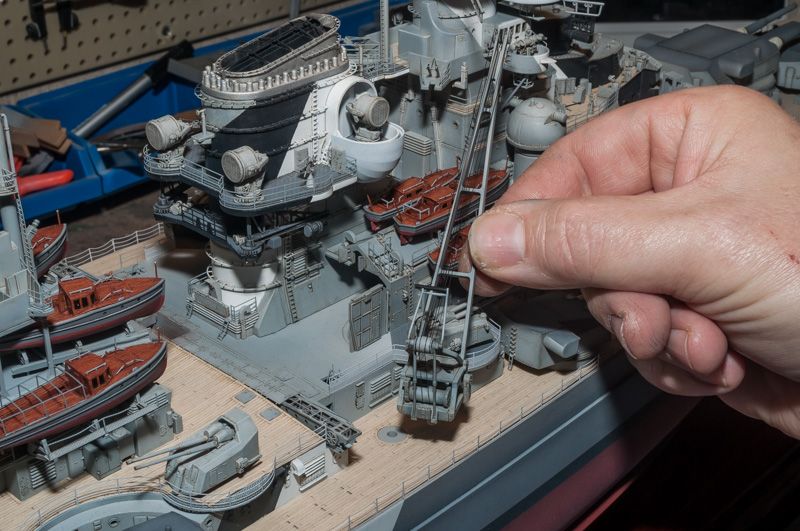 and in place


And the port side crane,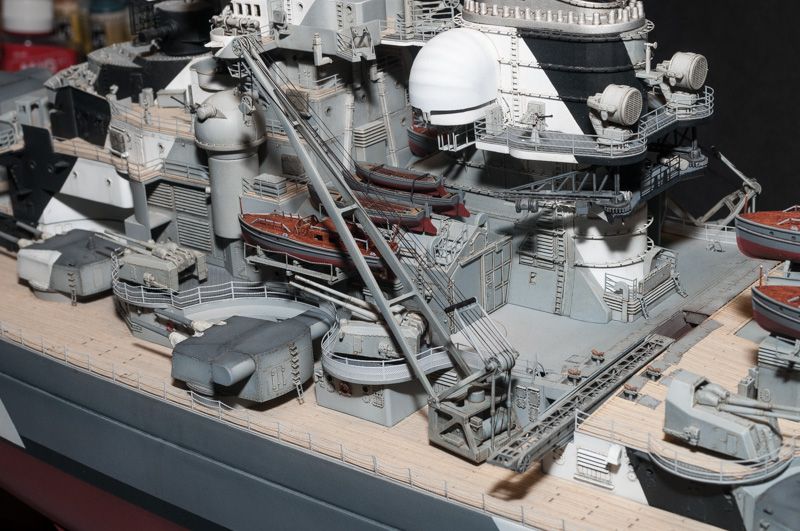 And last for this part, a overview of the two cranes,



Okay, all for this part, see you soon with the next part where we will build the Arado AR-196 float-planes

Stefan