Part 20.
_______________________________________________________________________

All the ships motor boats will get a new deck and superstructure from PE parts.
Here you have all the parts for one of the Gigs



And after some bending we have this result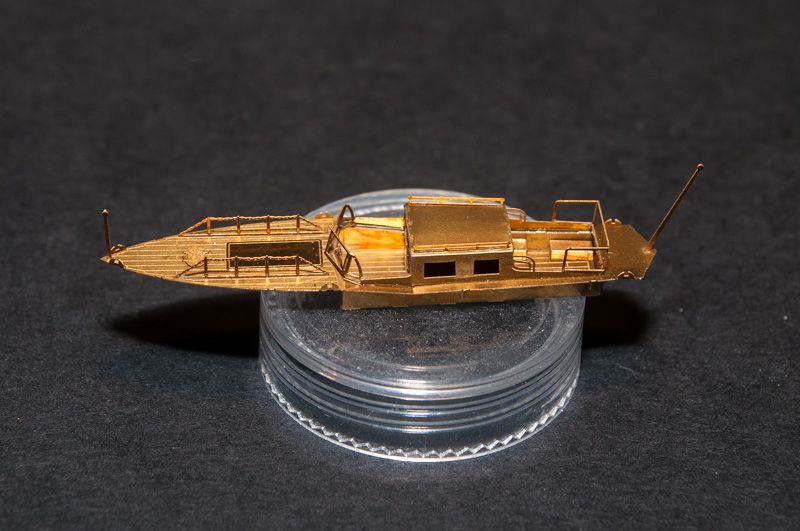 Here is a comparison against the original kit parts, I think the PE parts gives a bit more details


The 8m and 6m Long Boats have new interior from PE.




Two of the Admiral's Gig and the Captain's Gig



The four 11m Launch.



The painting starts as usually with a coat of Vallejo Polyurethane Primer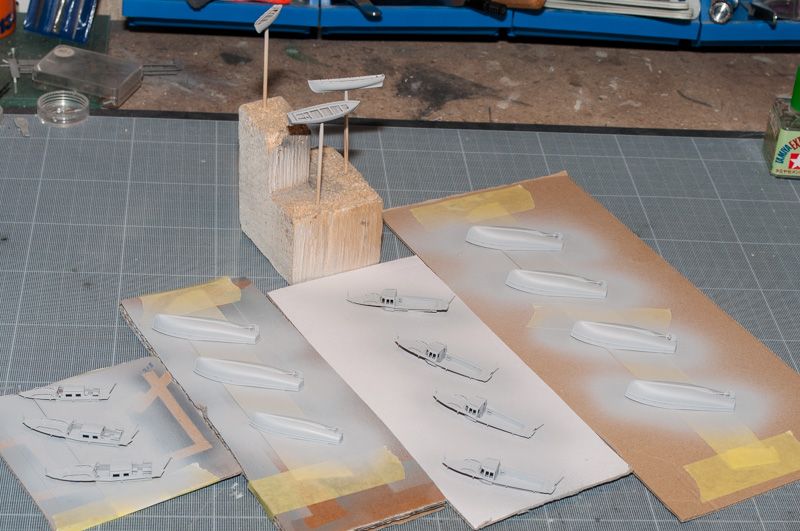 Next I painted the bottom of the hulls with Lifecolor's Red Schiffsbodenfarbe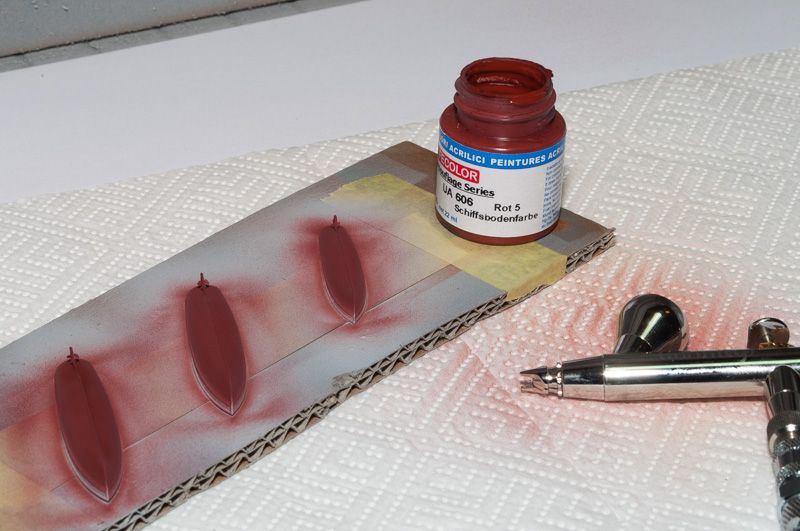 When so the Red paint has dried have I mask the bottom and airbrush the Grey hull color,
I use Lifecolor's DKM 51 Dunkelgrau for this.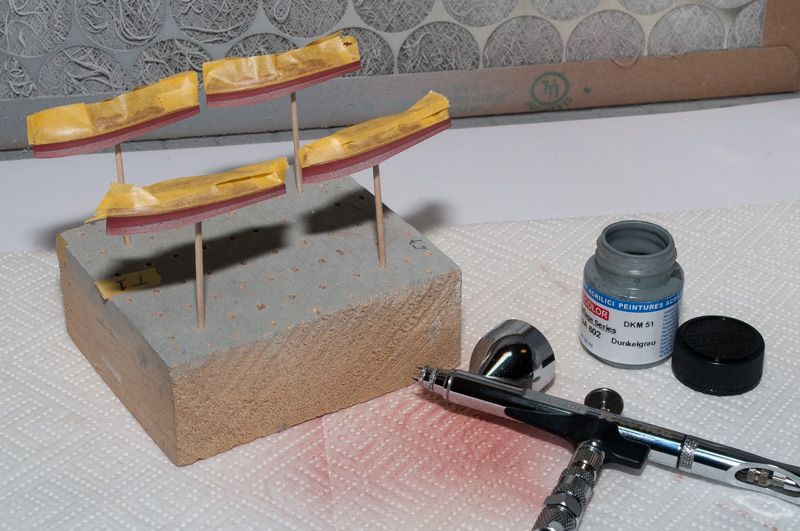 Time to remove the masking


I have give the hulls a coat of Johnson Klear before I start with the weathering, I have used Flory Models
Dark Dirt wash for this.



And when the wash was dry have I removed the excess with a cotton bud.



Okay, when so the hulls was done was it time to work on the upper parts of the Launch and Gigs,
These boats was very fancy done in mahogany wood and covered in gloss varnish very similarly to civilian boats.
To simulated this on the model have I used oil color.

First have I airbrush a base coat of Tamiya XF-57 Buff



Next comes the oil paint, I have used Burnt Sienna which I think gives a nice Mahogany color.



and start to apply the oil paint all over the part,



When oil paint has dried for about 1-2 hours have I removed the excess with a dry stiff brush and this will also
make some veins in the paint.



The last step is to fine tune with help of a cotton bud,



Last have I airbrush a coat of satin varnish to seal the oil paint.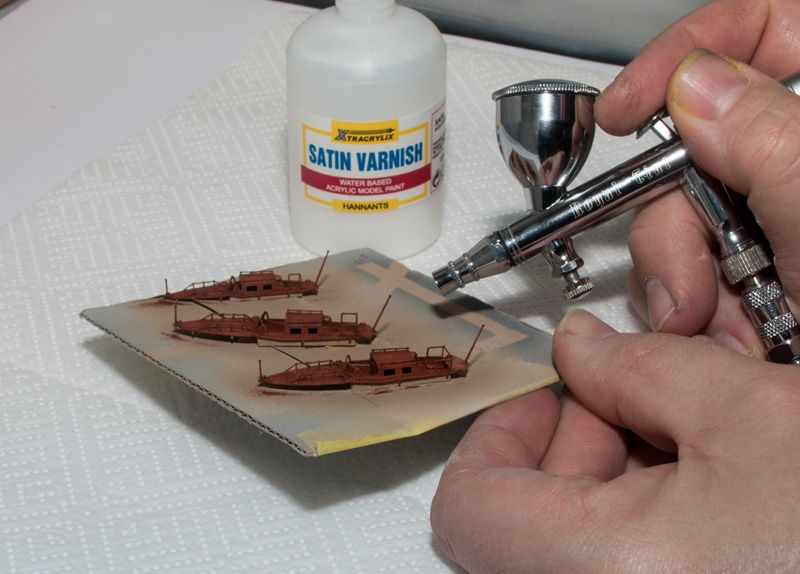 And the finished result,



After the varnish have I brush painted the handrails with Lifecolor's DKM 50.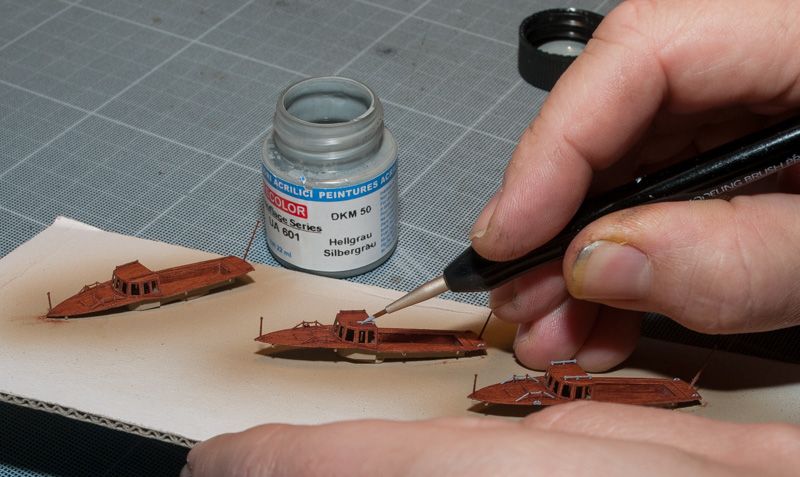 When the deck and the hull was glued together have I glaze the windows with help of Humbrol
Clear Fix.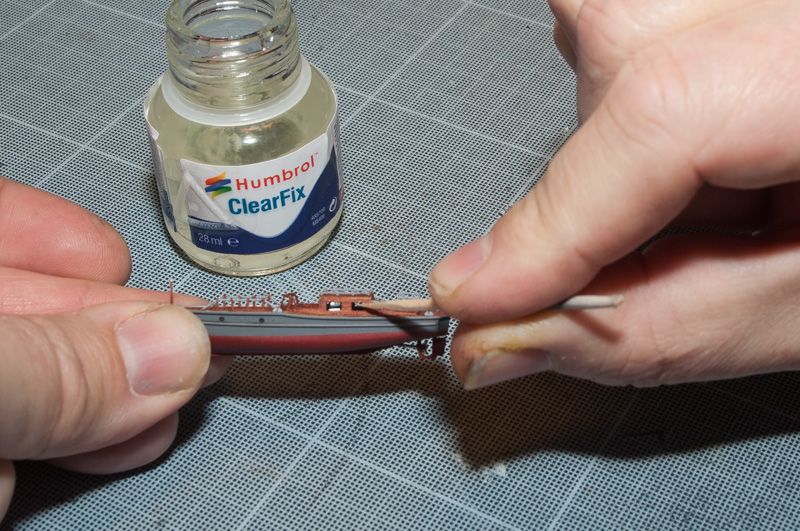 And the finished Admiral's and Captain's Gig.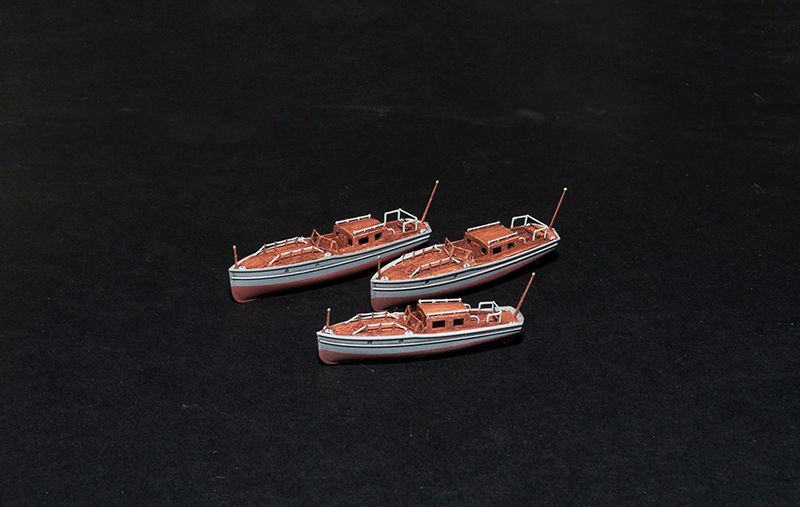 and the Launches




And last of the boats was the Long Boats and I painted the interior with Vallejo Old Wood,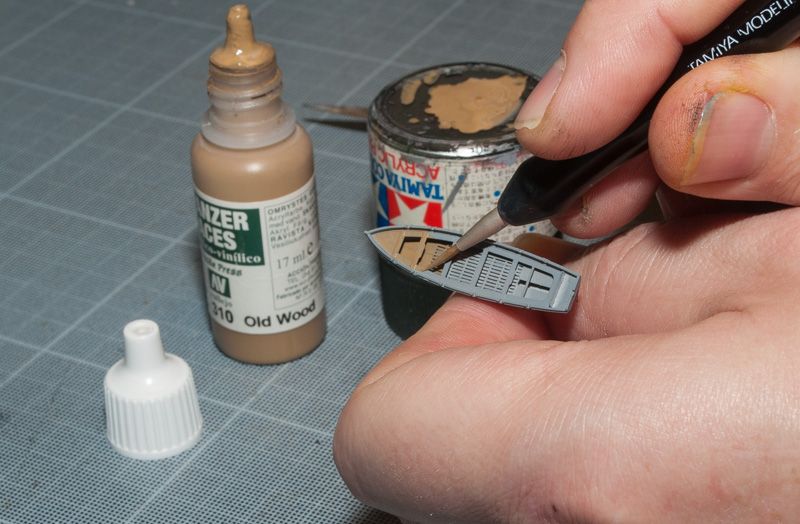 and all done with the oars in place,



And finally can we place the ship boats on-board the Bismarck,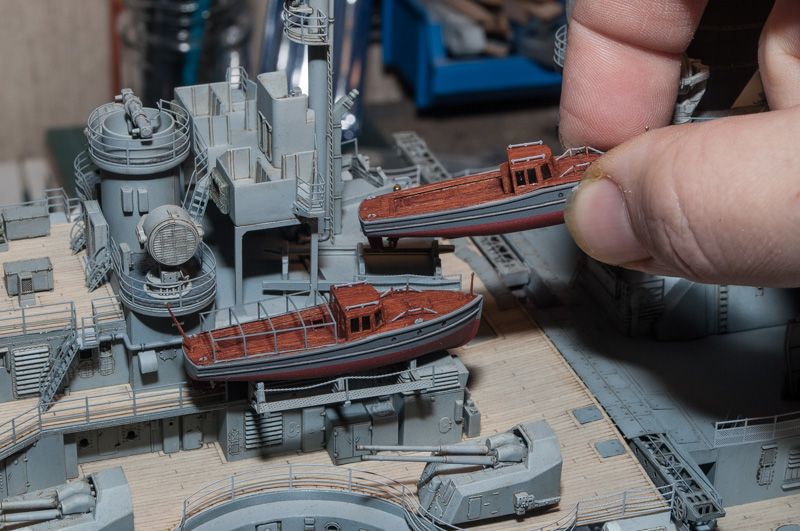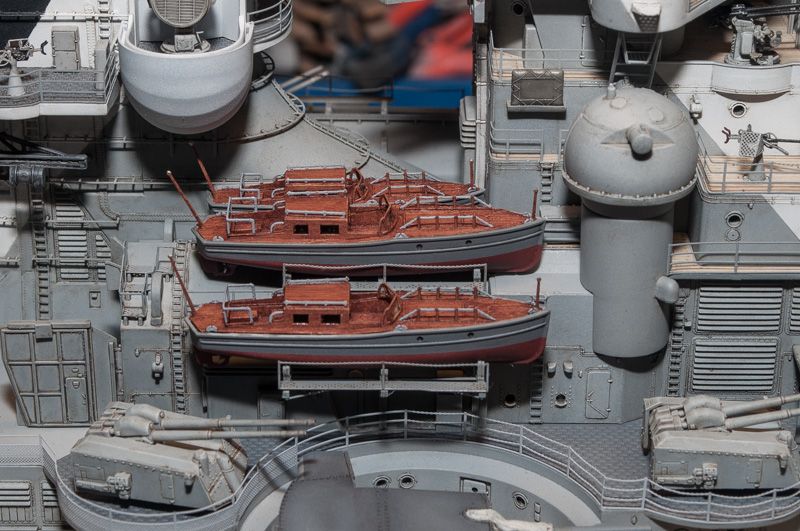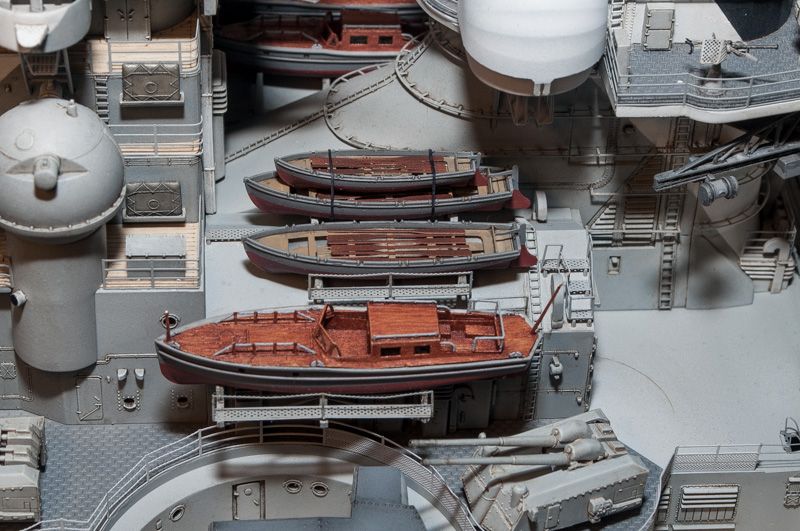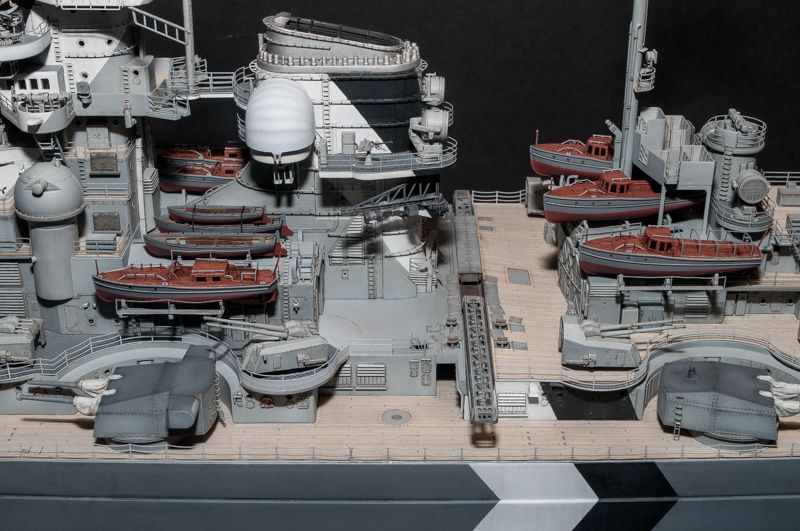 Okay that was the ship boats, see you soon in the next part

Stefan