Part 19
_________________________________________________________________________

First I give all the turrets a coat of Vallejo Polyurethane primer and then I have done
the pre-shading. I used Tamiya XF-85 Rubber Black as I don't want the pre-shade be all to strong.



Next too airbrush was the DKM 50 Grey from Lifecolor, it comes in two shades so I use the lighter
shade to get some color variation in the grey color.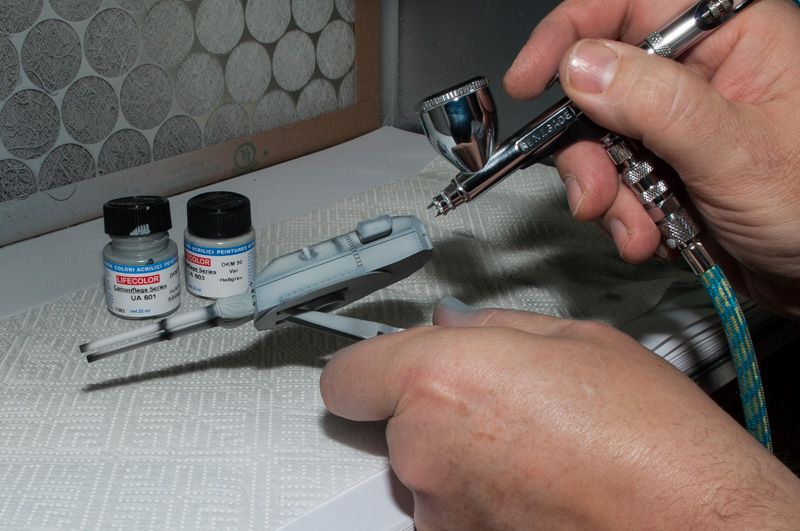 Two of the 150mm turrets have a white field as a part of the camo, so I mask up the grey and airbrush them next.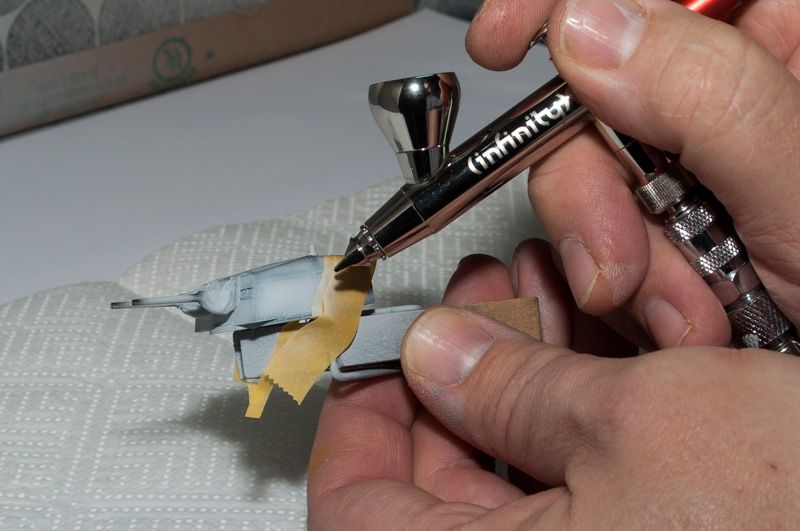 Next to paint was the top of the main and secondary turrets. There has always been a rather big
discussion about the color of the turret tops, some will say that they was red or even yellow but based on pictures and
interviews with survivors from the ship will I think it is rather safe to say that they was painted dark grey, so that is what I
have choice to do and I use Lifecolor DKM Dunkelgrau for this.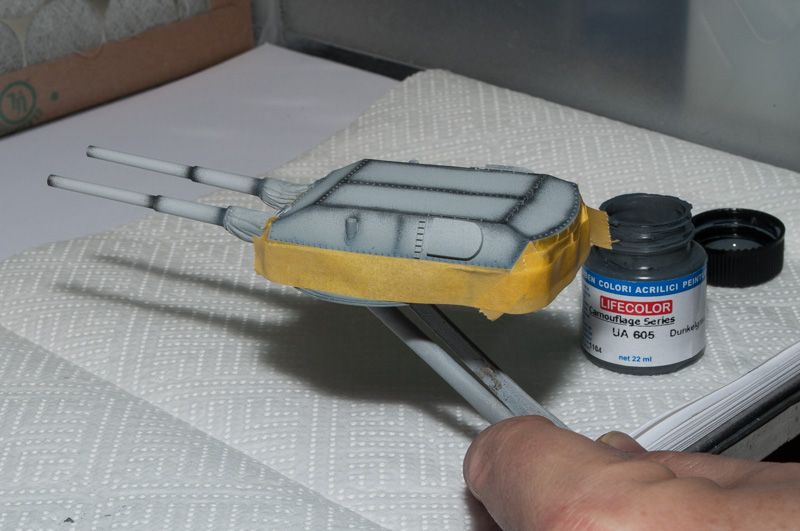 To break up the evenness of the dark gray color have I lighten it with a few drops of White and
spray it in a random pattern. On the barrels have I used Lifecolor DKM 51 Dunkelgrau which is a
little lighter shades of dark grey.



After all the airbrushing was done have I hand painted the blast bags. I used a Off White color
from the Vallejo Panzer Aces range. This paint is really nice to hand paint, just thin it with some plain water and it will be
easy to brush out and also will it cover really well.



One of each turrets, ready for a coat of gloss varnish and some weathering.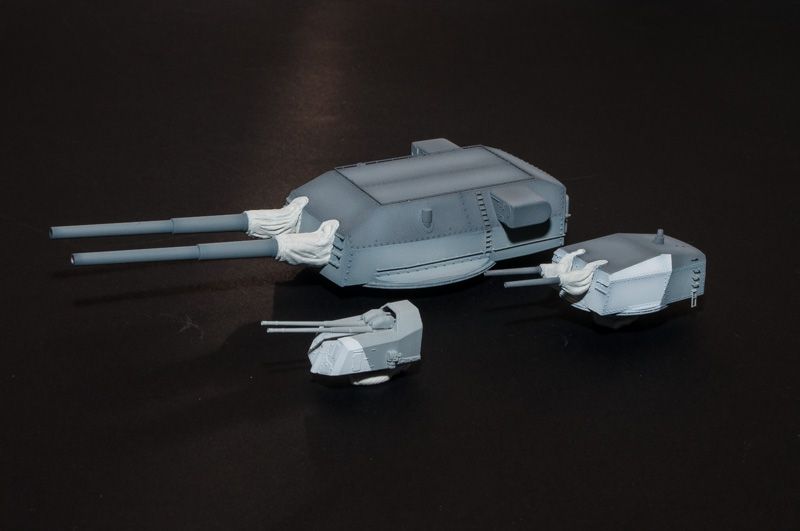 The weathering is done in the same way as on all the other parts so I think you will now the steps now

After I have airbrush a coat of Vallejo Flat varnish have I give the 105mm guns a light dry brush
with Tamiya XF-2 Flat White.



And the final look of the turrets, the main 380mm guns,



The 150mm secondary guns,



and the 105mm guns,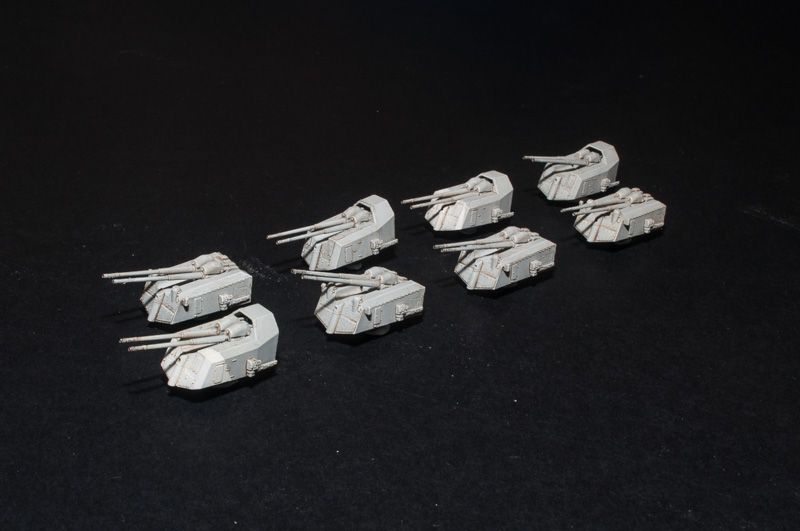 Next was it time to mount the turrets on to the ship, first the 105mm turrets,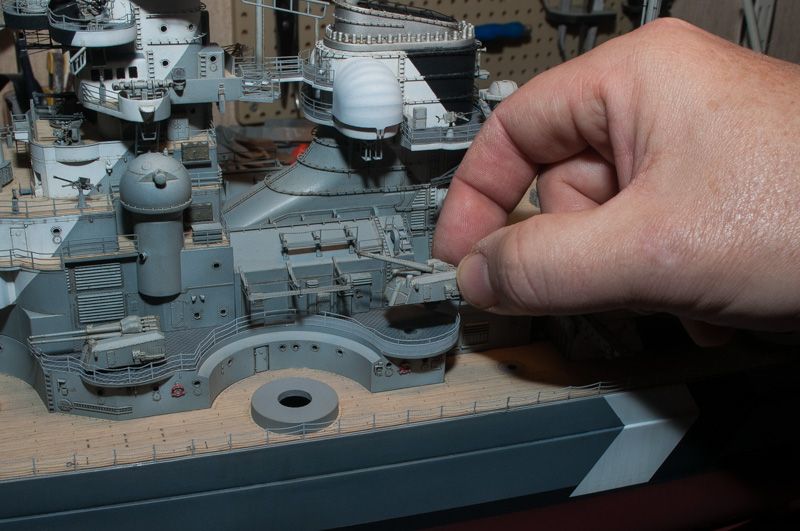 Next I mounted the 150mm turrets and here you have a look on how it turned out.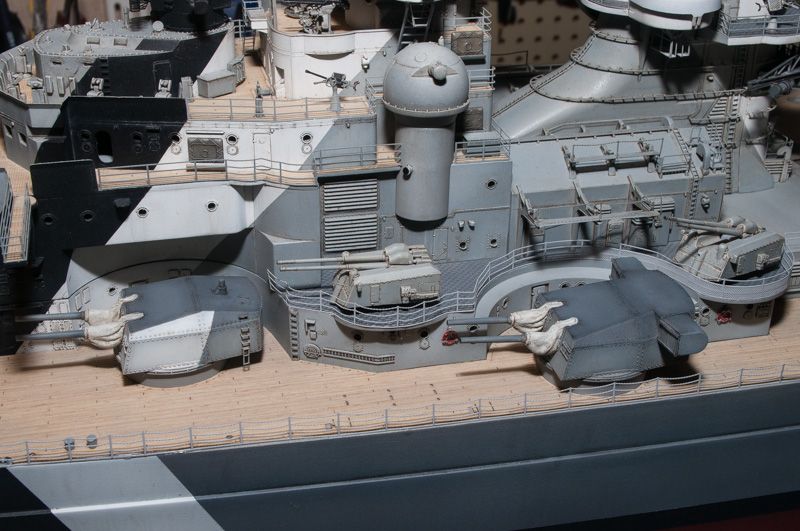 and a look on the starboard side,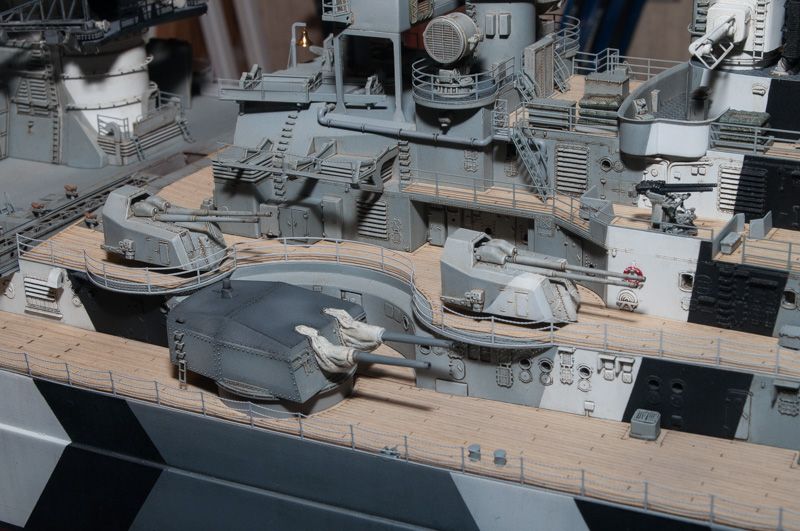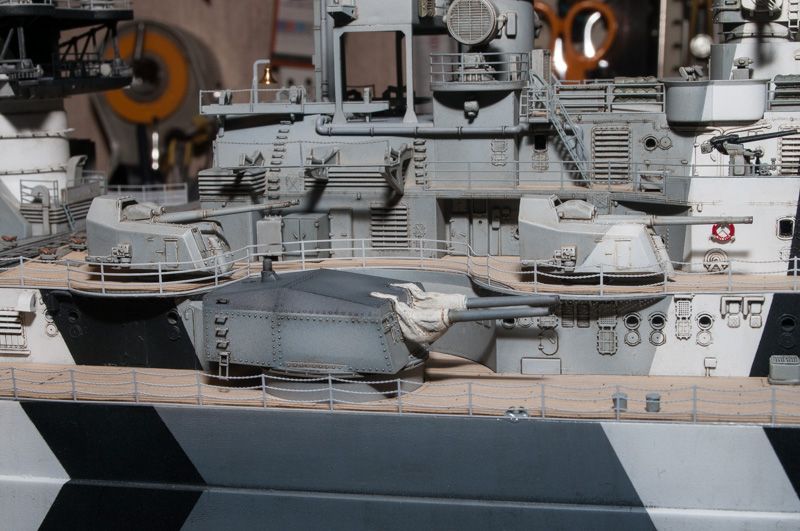 And last of the turrets to mount was the main 380mm guns, ¨Anton¨is first,



and next ¨Bruno¨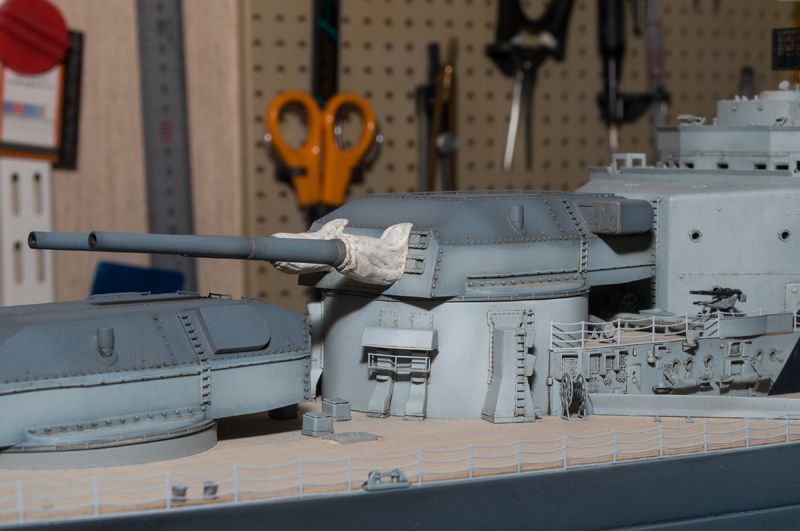 Overview of the ¨Anton¨ and ¨Bruno¨ turrets.



And here we have the ¨Ceasar¨and ¨Dora¨ main turrets.



And last for this part have we two overview pics how the ship looks now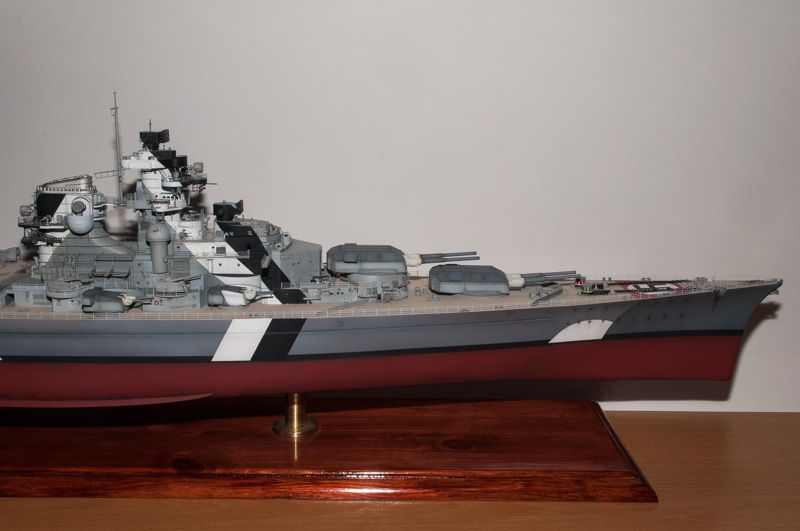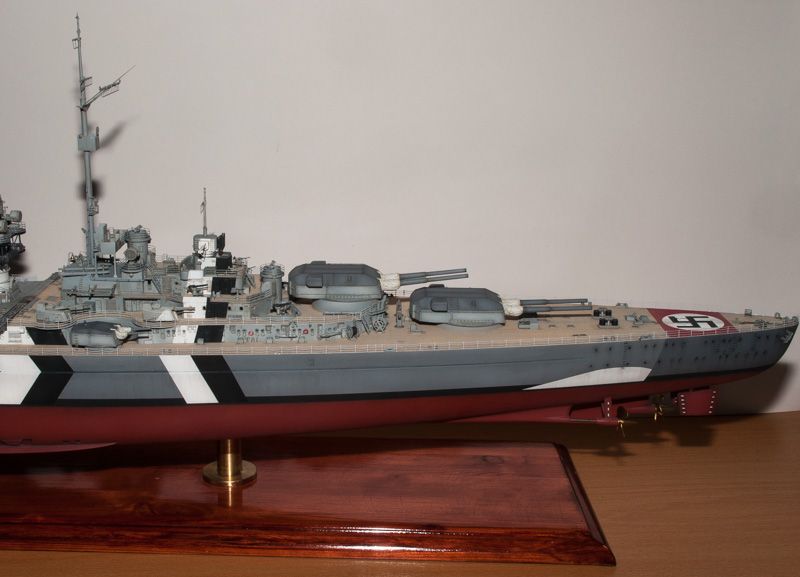 And so was the main armament in place and it was also the end of this part


Thanks for looking and see you soon with the next part