Part 15
_______________________________________________________________________________

Before the painting of the funnel starts have I build the two hangars.
My plan is to have one of them with open doors and place one of the Arado seaplane
with folded wings standing in the hangar opening.



All the plastic parts in place, next comes the PE parts.



Here we have the two hangars with all PE parts added.



There was also some more of the AA guns and three more searchlights to build.



As usual I start the painting with a coat of Vallejo Polyurethane grey primer.



The crown of the stack shall have a silver color and to get a nice effect of this have I use Alclad paint.
First a coat of gloss black primer.



And next the top coat with Alclad Chrome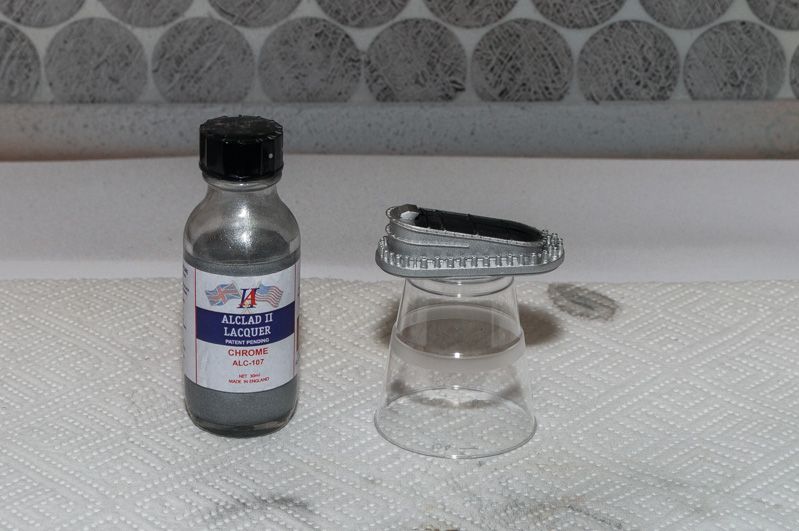 After I had airbrush the white camo field was it time to mask up for the black field,
The masking is really tricky thanks to all the fragile PE parts


I realized that it will be really hard to mask over all the PE parts without any damage so
I decided to brush paint the black field. I don't like to brush paint larger areas with acrylic paint
so I pull out an old tin of Humbrol #85 paint and start to paint.



And the finished result before the weathering have been applied.



I have done the weathering in same way as before so I leave the steps out this time as I think you
all know have I do it now

The next step was to bend the railings and glue the in place.



After all the parts is in place and everything have got a coat of Vallejo flat varnish is the
parts ready to be glued on to the ship.



And so was the stack and hangars in place on the deck.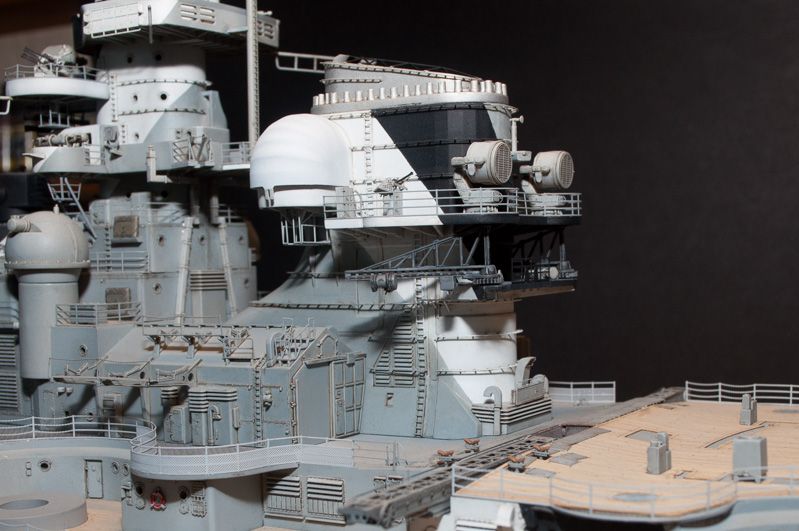 And that was all for this part, see you soon