Part 13
______________________________________________________________________________

After all the parts have got a gloss coat was it time for the wash, I have done it in the same way as

I did earlier, you probable already know the steps but here it is again


first a pin wash with Flory Models concrete wash.




When the wash has dried have I used a brush with water to remove the excess wash.



and last, a cotton bud in downward strokes.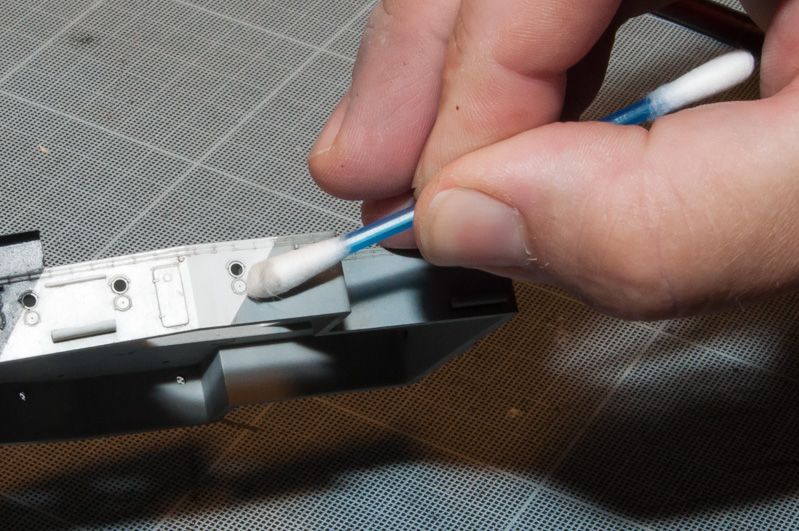 After the wash have I applied a coat of flat varnish to all parts and a
dry brush with Tamiya XF-2 Flat White



Here we have all the finished parts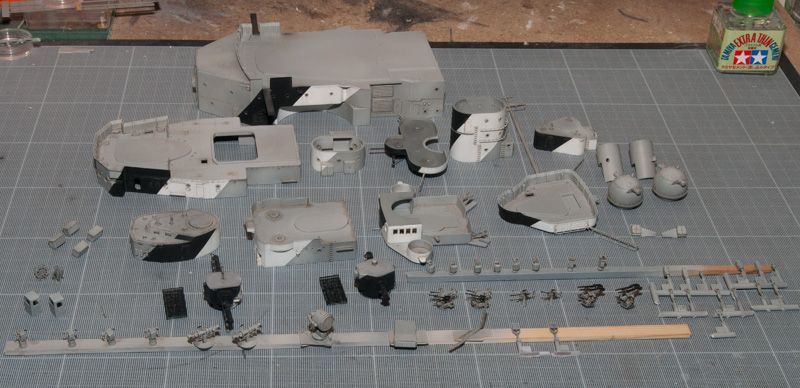 A close-up on the guns.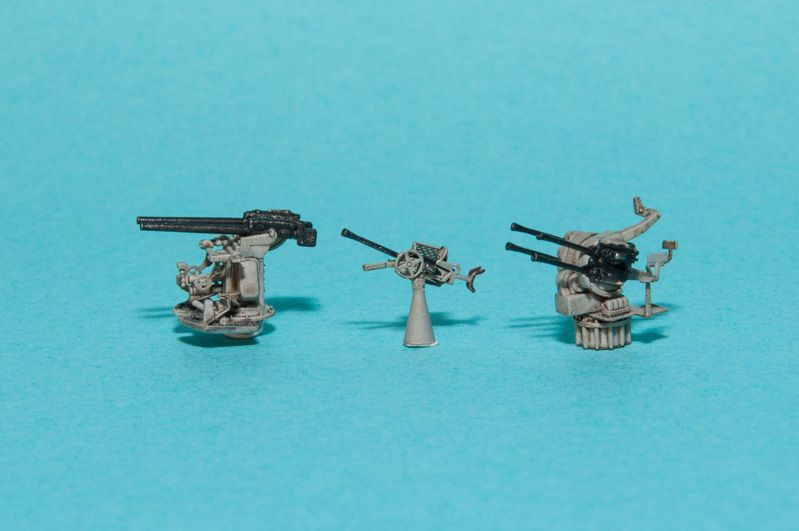 Next step was to work with the wood deck parts, I have tone down the wood parts in the same way as I did with
the main deck. A light airbrush coat of a really thin mix of Tamiya XF-20 Medium Grey.
The mix is about 90% Tamiya X-20A Thinner so it will just give a darker and flat look to the deck.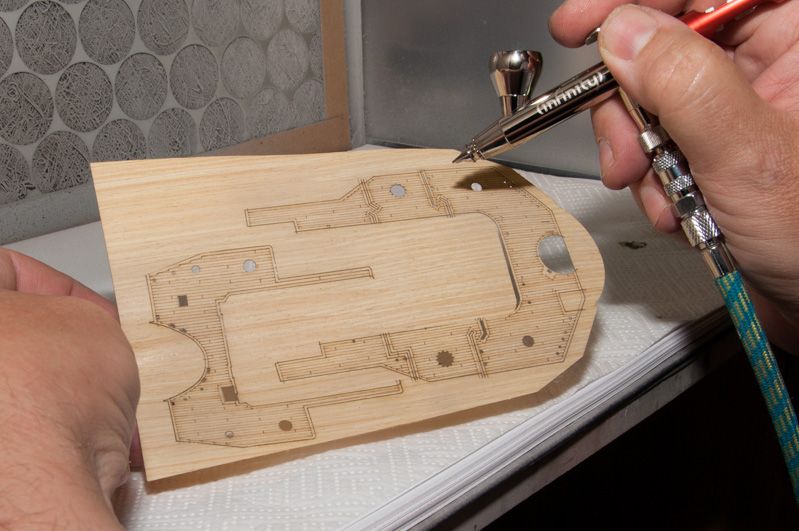 It's not so easy to see the effect it gives in a photo, but here is anyway a comparison.



Next have I start to apply the wood parts to the superstructure parts, I have said it before, but I'm
really impressed how well the wood parts fit, like a glove


All the wood parts in place.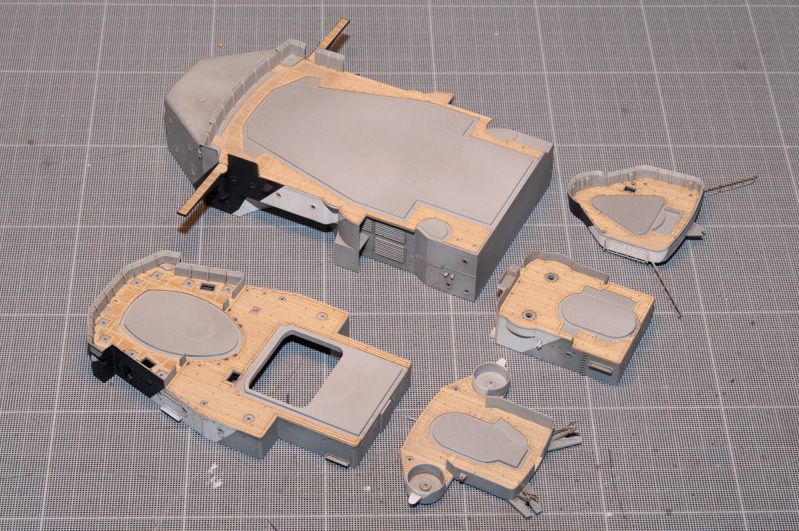 Before the parts can be mounted have I done the glazing for all the portholes and windows.
My bottle of Crystal Clear was all dry when I needed it, I find out that the cap has got a crack and the Clear was a solid lump

Anyway, I find this bottle from Humbrol that I totally forgotten that I had in the collection, but it does the work so it will save the day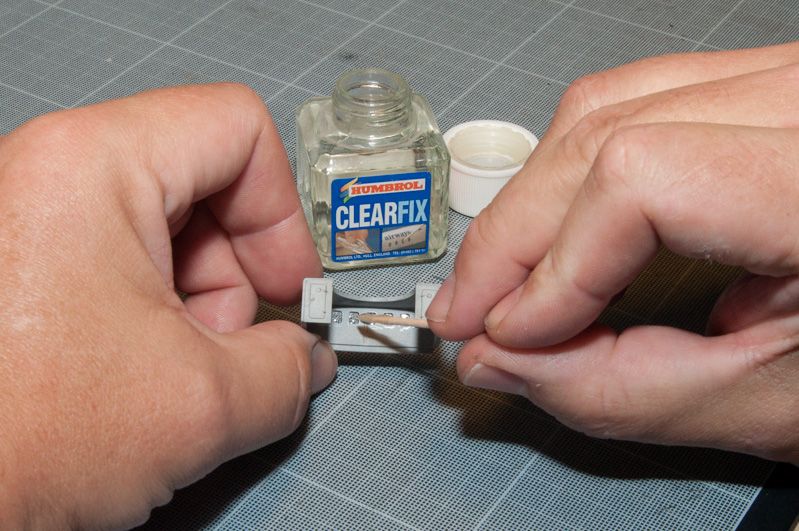 When so all the parts for the superstructure was finished can we start to mount them onto the hull.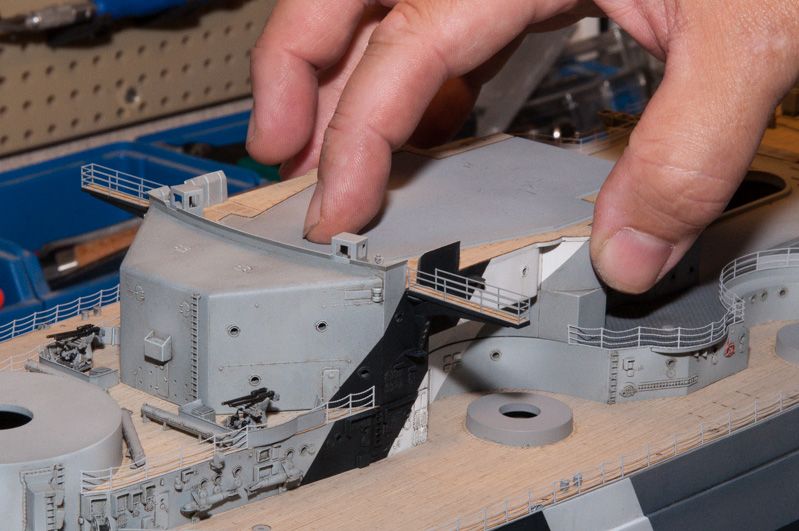 I glue all the small parts in place on each level before I move forward with the next level.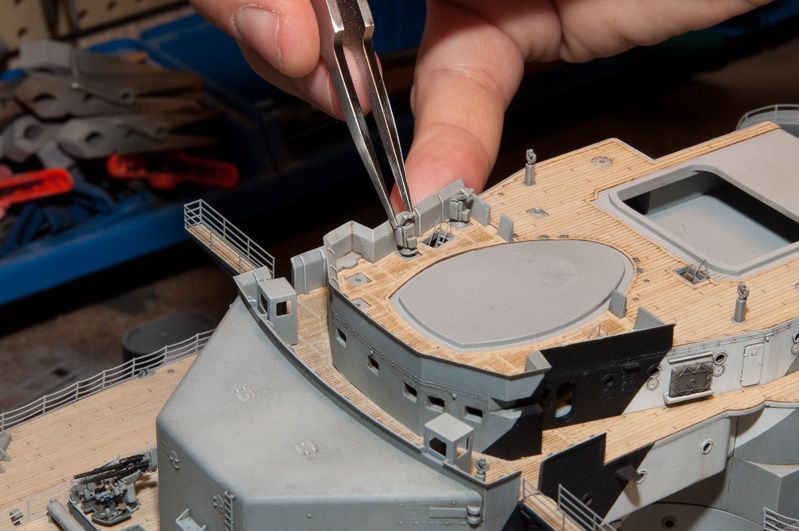 Also the railings was done on each level.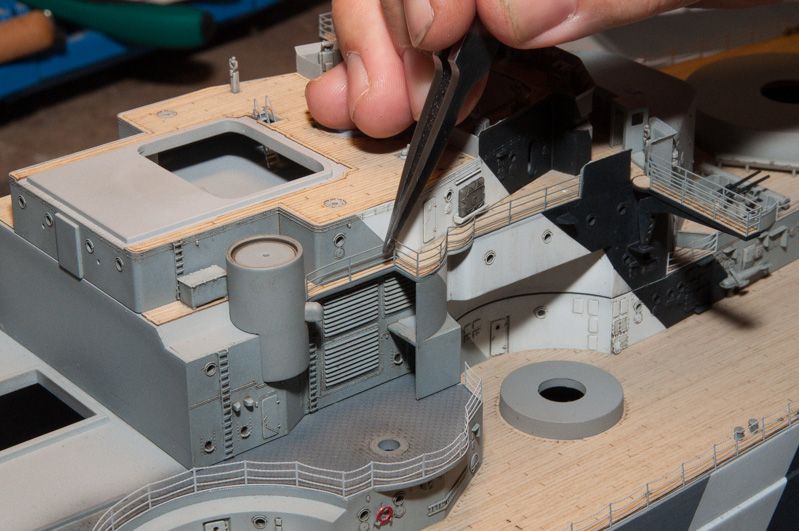 The superstructure rises upwards


and more and more details is in place.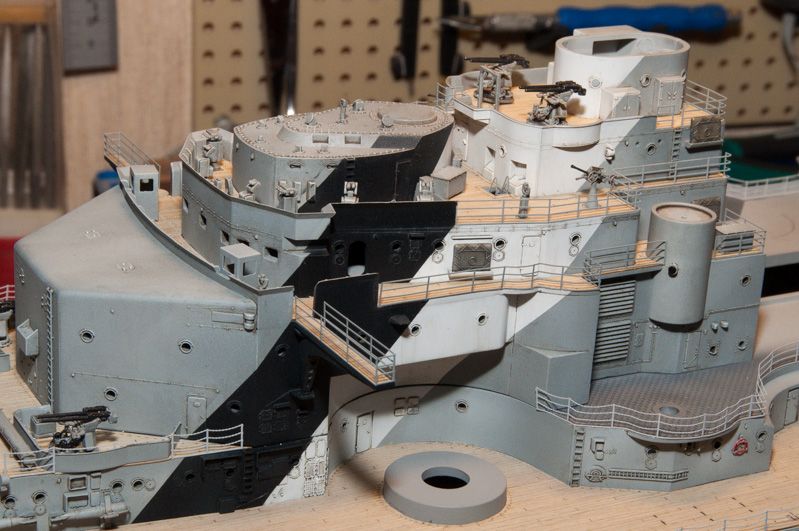 Bridge and the searchlight and AA guns platform.



And finally, the bridge superstructure is all done,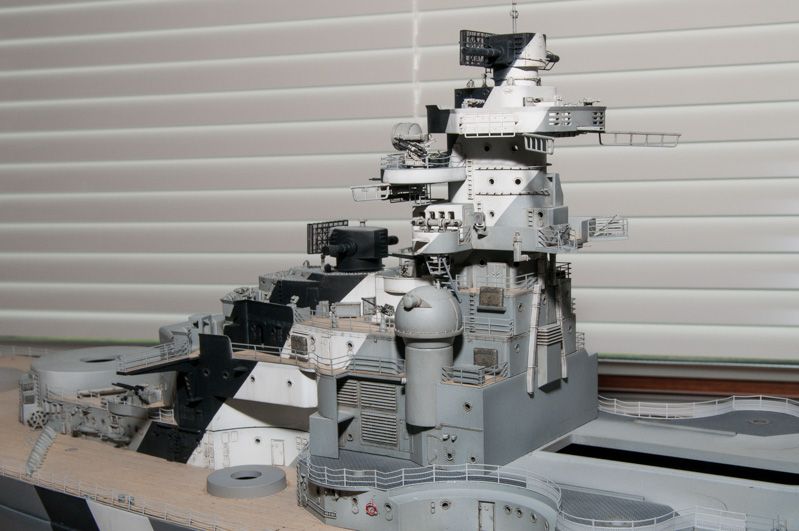 A view from above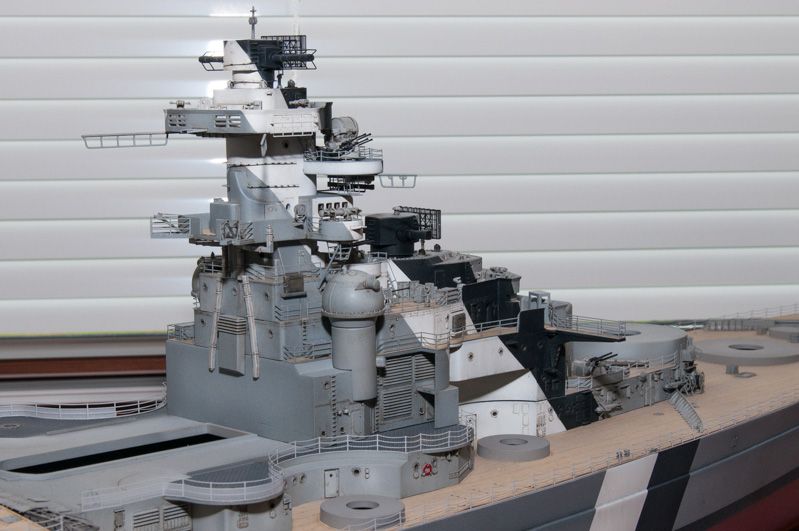 A side view of the camo fields and a check that it all line up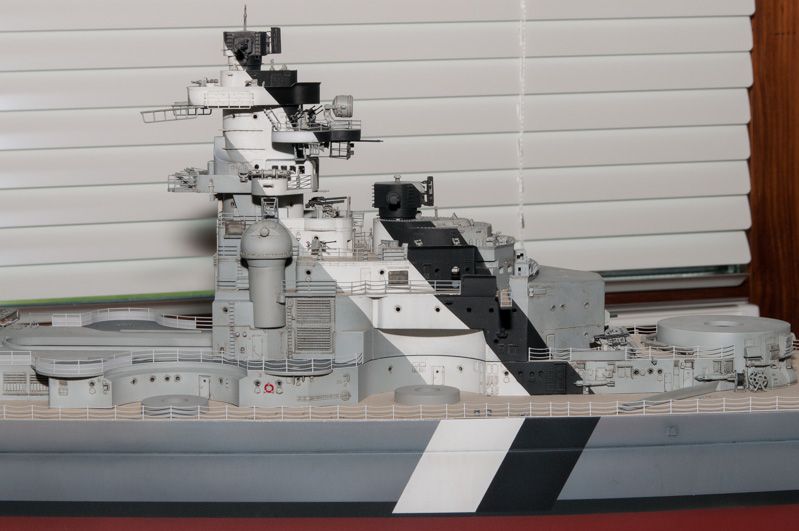 And last for this part, a aerial picture of the Bismarck how he looks for the moment


Thanks for looking and see you soon