In this part have I worked on the bridge and all the PE parts that was used for
this parts.


Part 11.
________________________________________________________________________


I first cleaned up the main parts for the bridge section.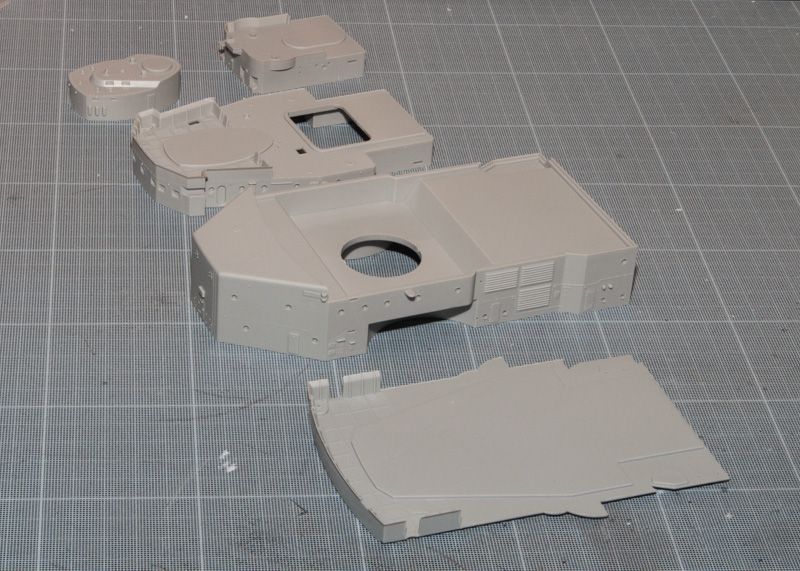 All the ladders and steps will be replaced with PE so first I removed all the cast ladders.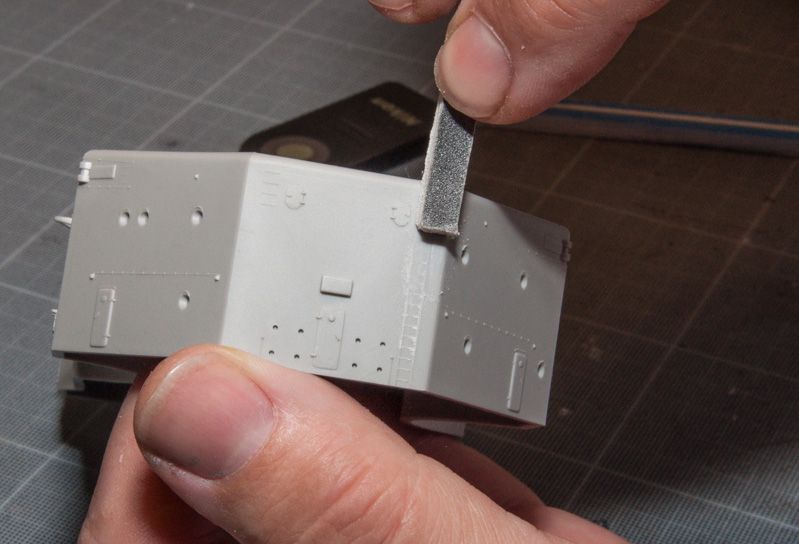 next was to drill out all the portholes,



and glue the new PE portholes in place.



And the finished result.



On the next level of the bridge was it necessary to open up all the windows, so I begin with drilling a
hole in the middle of the window,



Next I used a needle file to shape the window,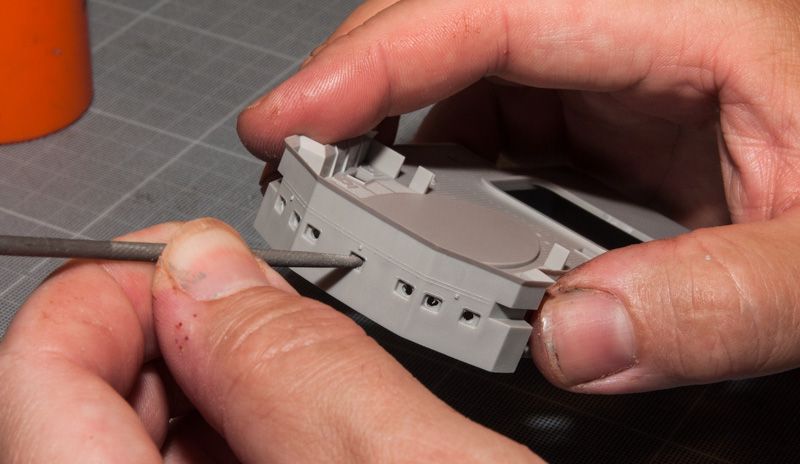 and done,



Moving on with the parts for the main bridge level, more portholes to drill out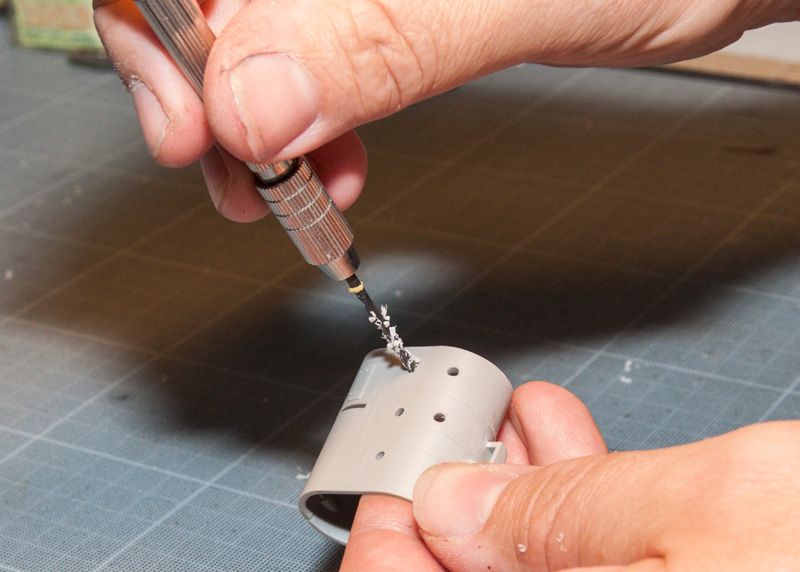 The new ladders is glued in place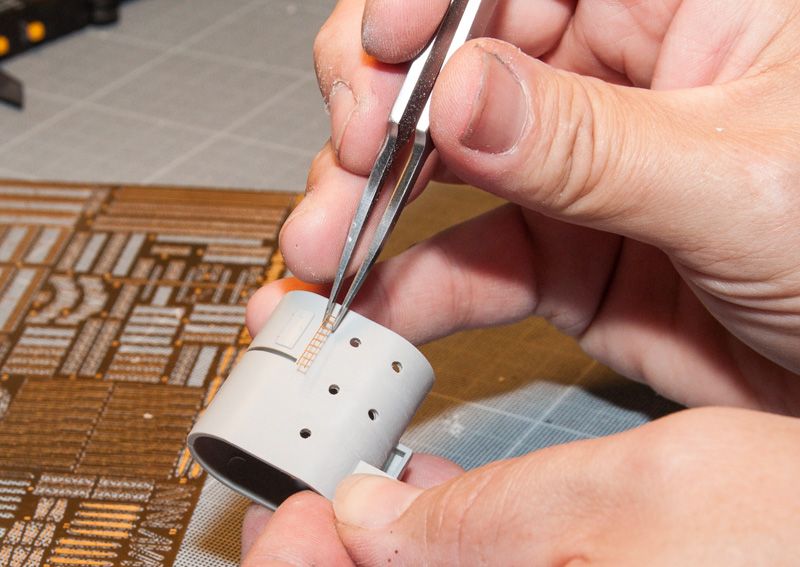 and also the tiny handrails.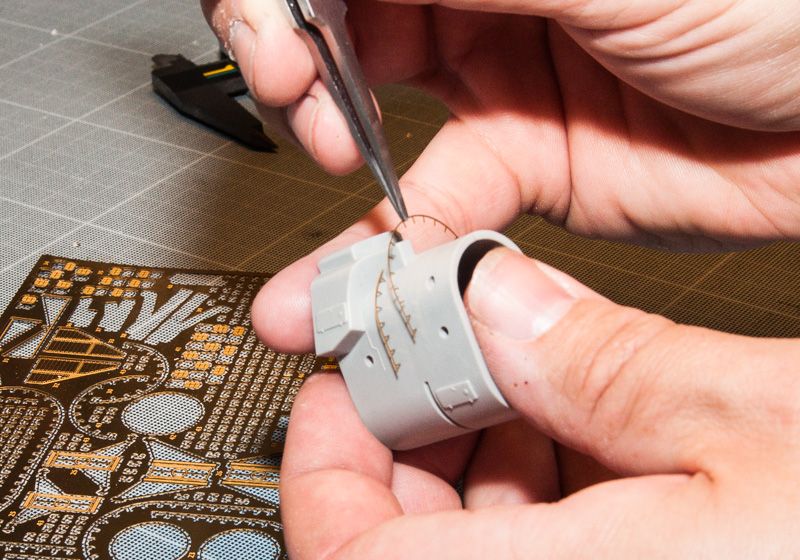 All the PE parts in place.



On the bridge level was it some of the platform wings that will be replaced with PE parts and must be removed.



And all done.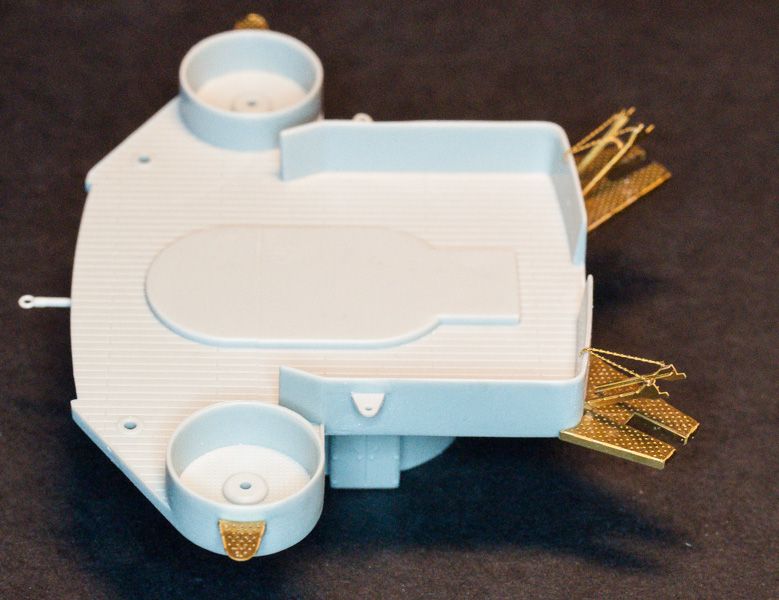 Also the windows on the bridge house has to be opened, but these windows was a bit bigger so I drill four
hole in each window instead of one big in the center.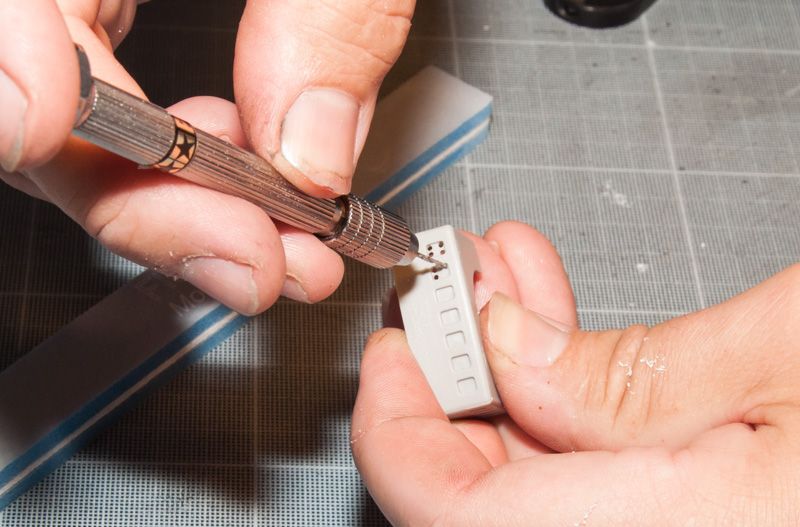 Then I cut out the plastic with a sharp knife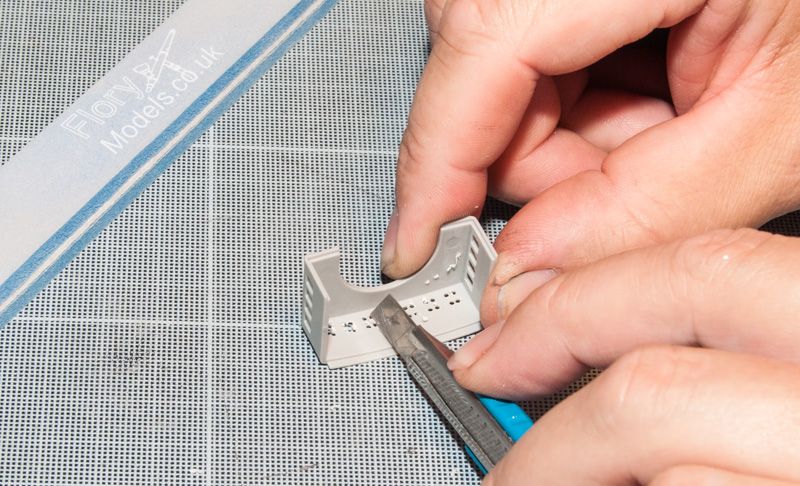 and on with the file again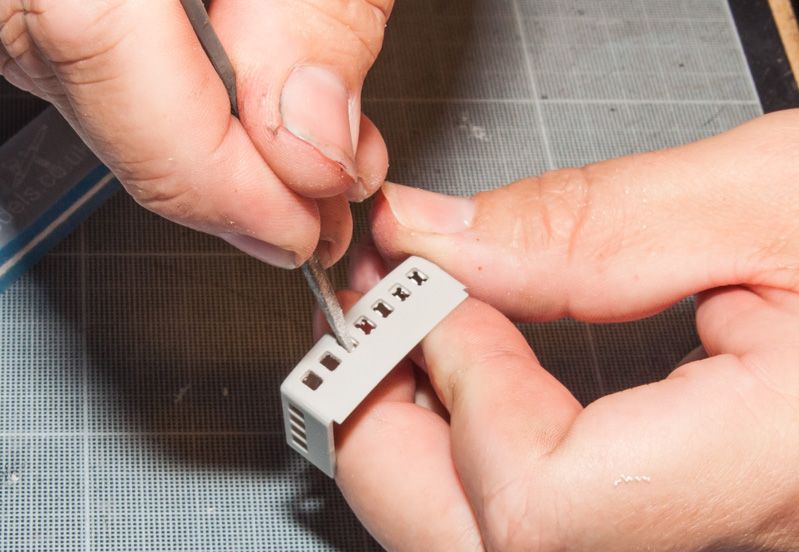 and the bridge house with open windows


Next comes the searchlight and AA platform, all the PE parts was on the underside on this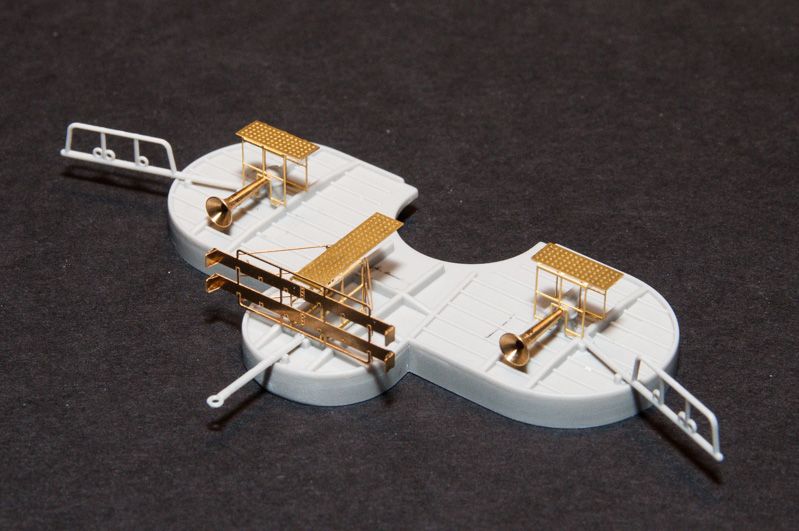 Next to build was the two radar and rangefinder turrets, all the steps have to be replace also on these,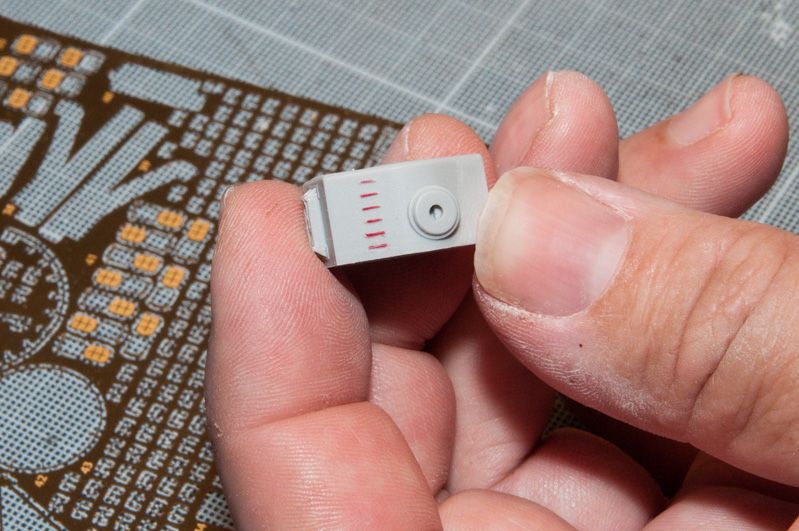 When so the cast steps was removed have I glued the new PE parts in place, I have marked out the location
for the new steps on a piece of masking tape.



and the steps on one side of the turret is done, only two more to do on this one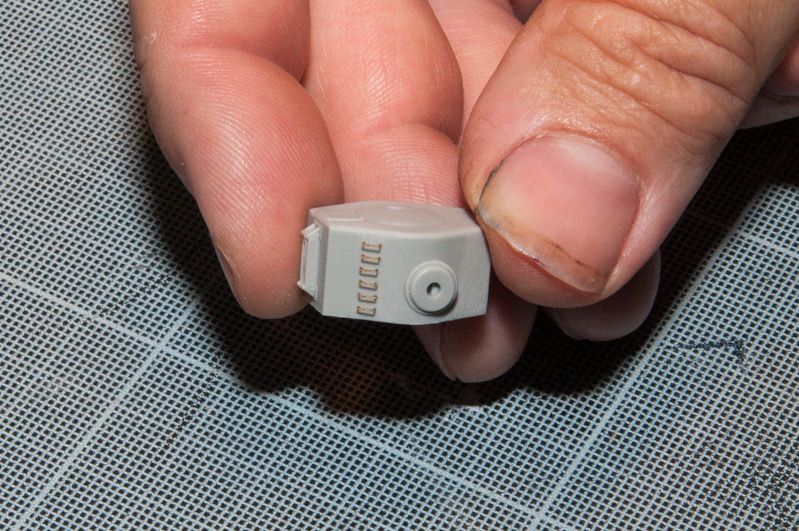 The radar antenna is done in a one piece PE part, and it has to be bend and folded in many directions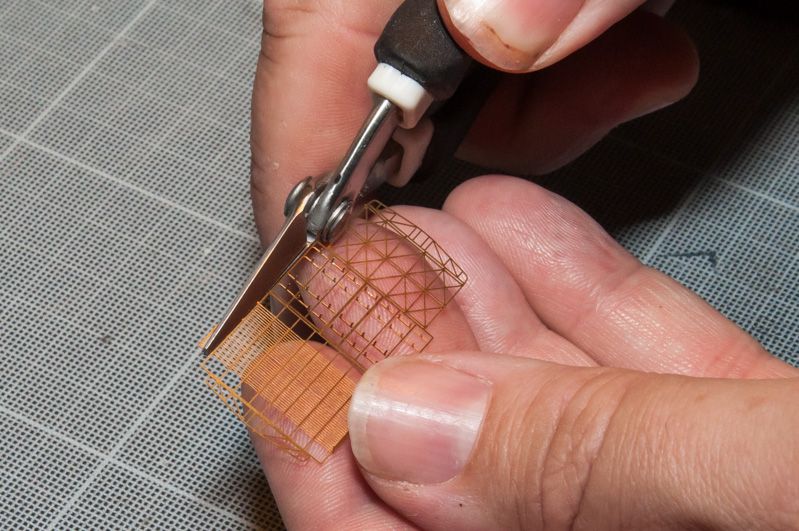 And so after some fiddly work was the two radar rangefinder turrets finished.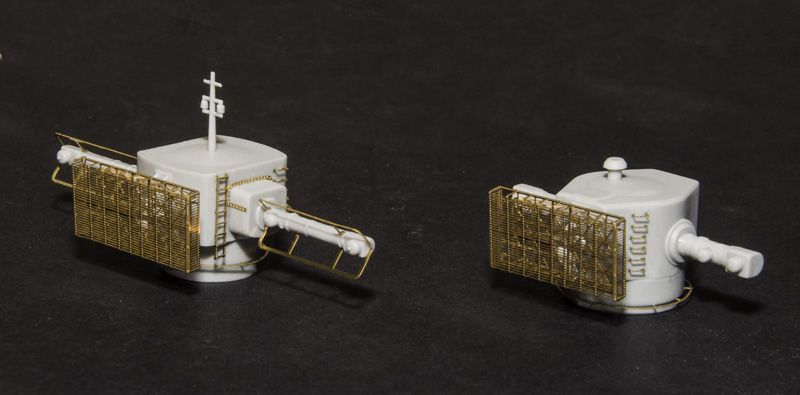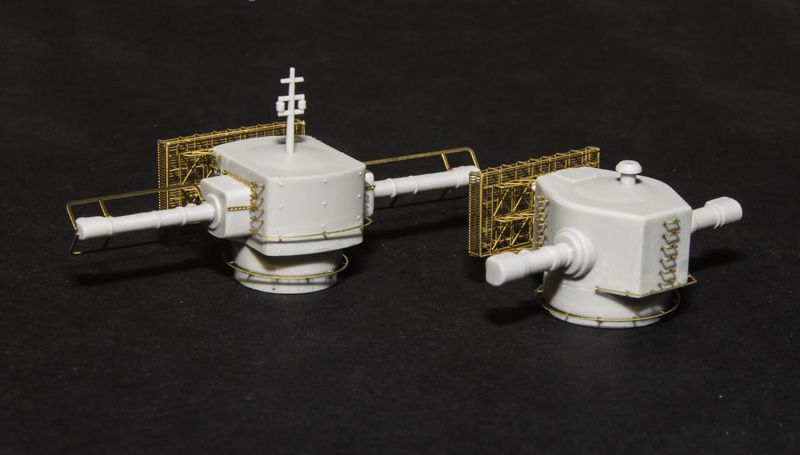 The two fire direction turrets is also done. Strange, no PE parts on these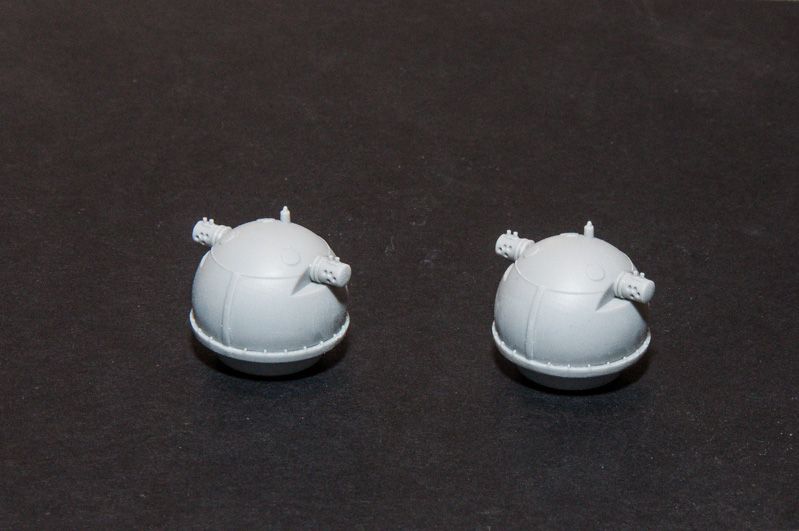 And finally have I temporary fit all the parts together to something that looks like a bridge superstructure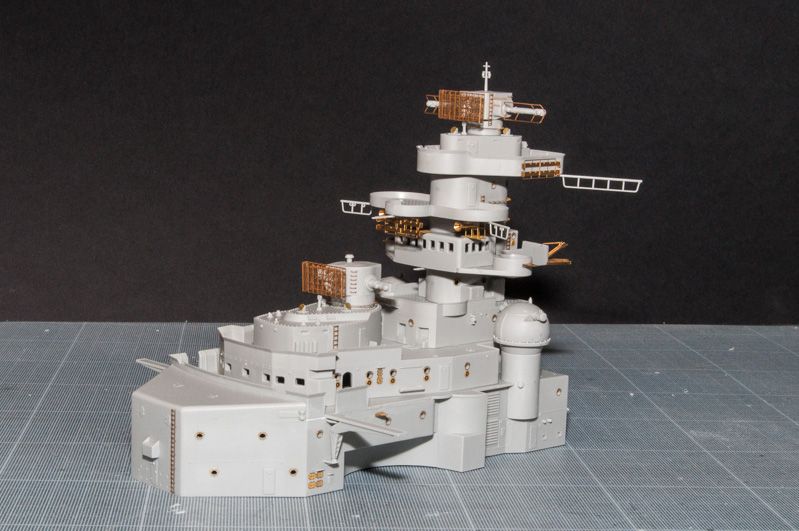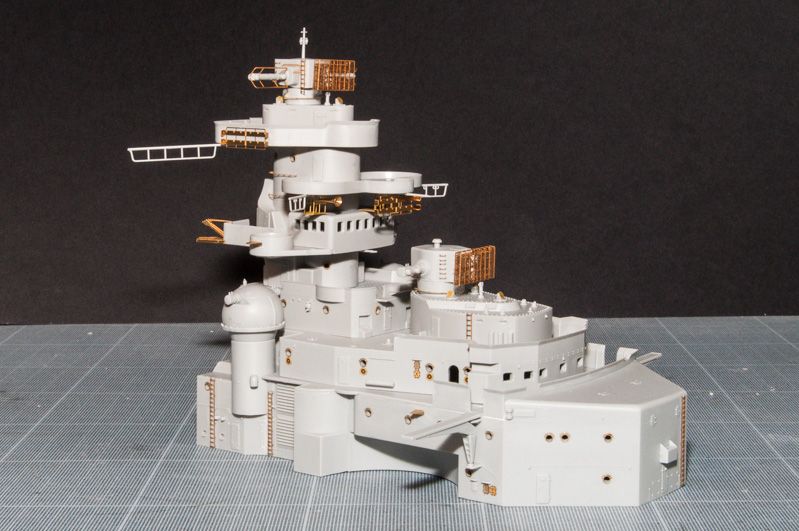 Now shall we break it down in parts again and move over to the spraybay and do some airbrushing, but
that will be in the next part


So till next time, thanks for looking and see you soon