Part 17.
_________________________________________________

Before the painting could begin was there some more small parts that have to be done as
this AA guns.



Here we have all the parts ready to be painted,



After the parts have got a coat of Vallejo's Polyurethane primer was the grey top coat airbrushed
with Lifecolor's DKM 50, which comes in two different shades to get a nice tonal variation.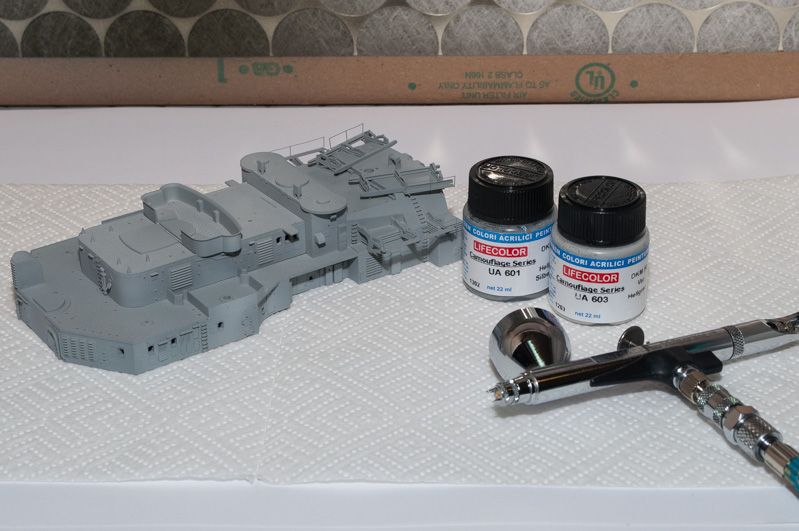 After the grey have been painted was it time to mark out the black and white camo fields so it would
line up with the lower ones.



I mask the outer border of both fields and start to airbrush the white one with Tamiya XF-2.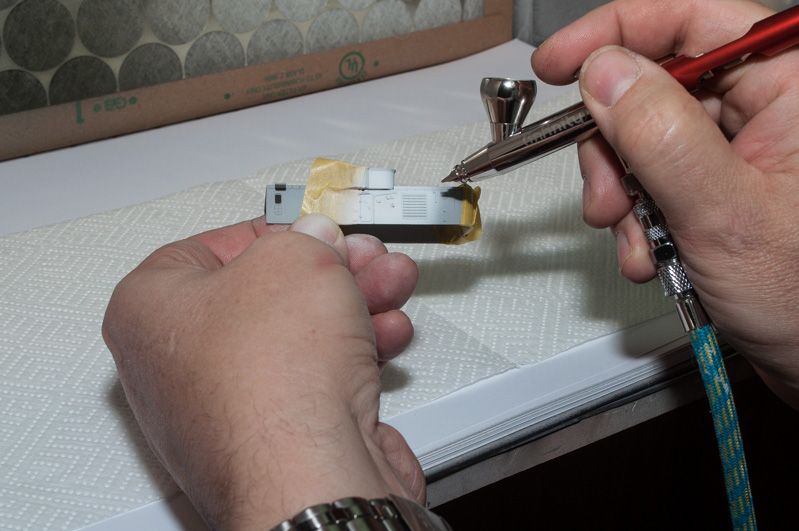 After the white paint was dry have mask it up to get the black paint on,



The moment of truth, the masking comes of


The painting is done.



Before the weathering can be done have all the parts got a coat of Johnson klear,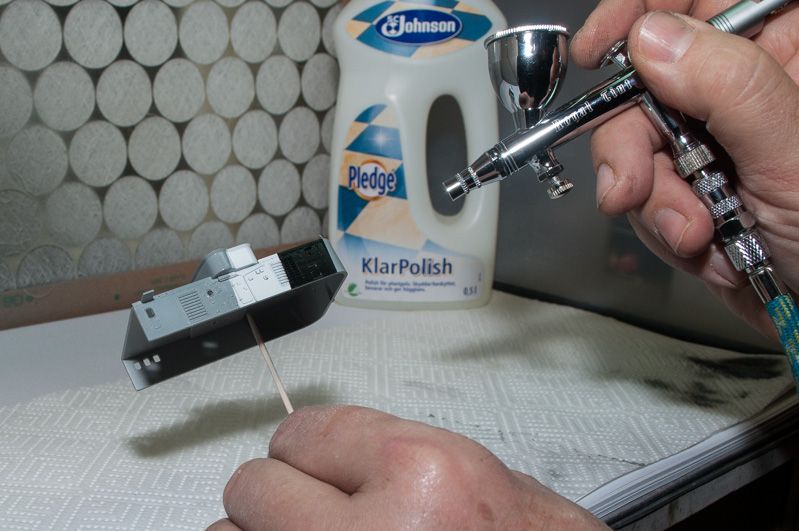 The weathering is done in the same way as before, first a pin wash with Flory Models Concrete wash,
and when it has dry, wipe the excess off with a moisten cotton bud in a downward motion.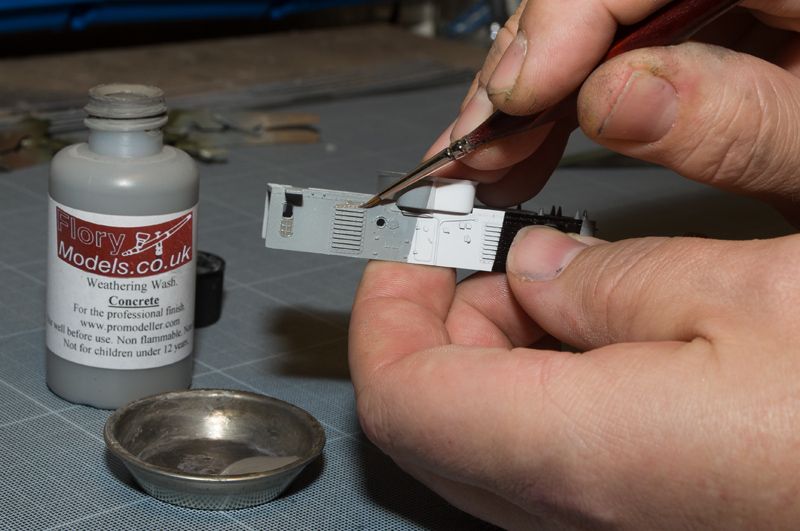 When the weathering was done on all parts was it time for a coat of Vallejo's flat varnish.
Straight from the bottle and with high air pressure, 25-30psi.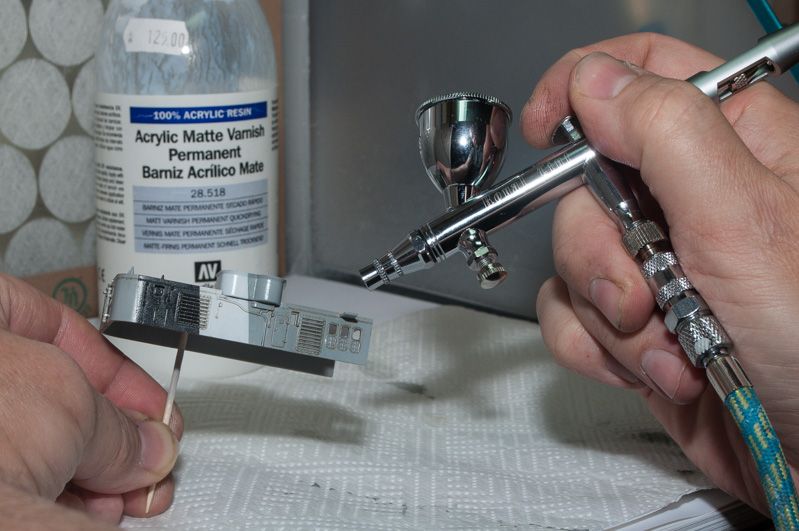 And here is all the finished parts ready to be assemble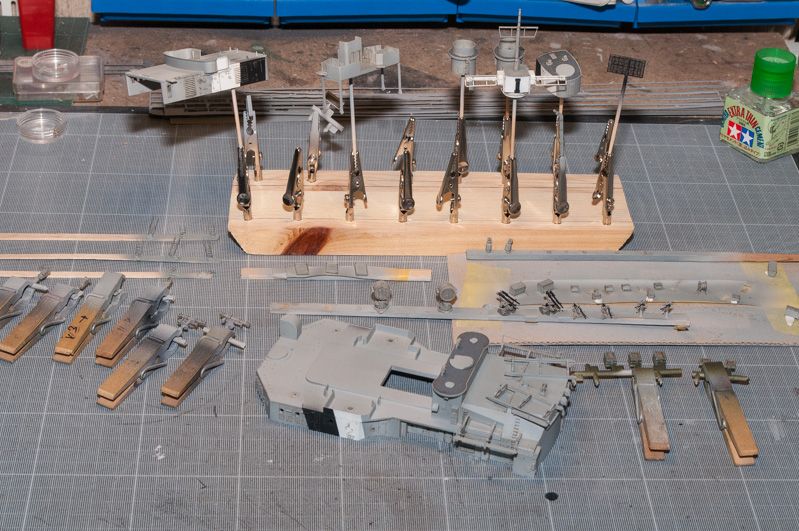 First to do was to mount the wood deck parts,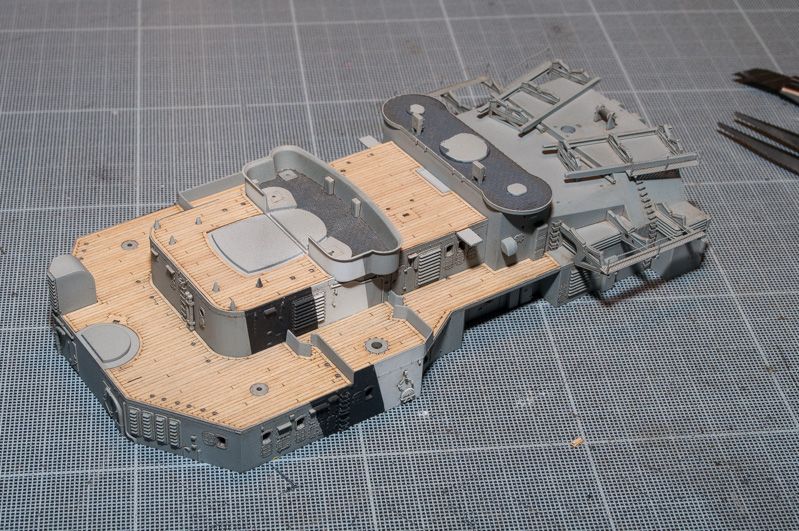 Next I put some of the railings in place.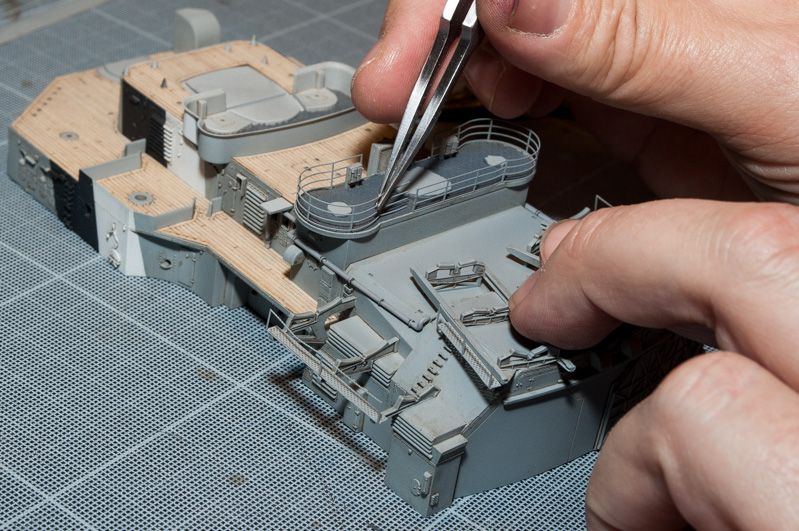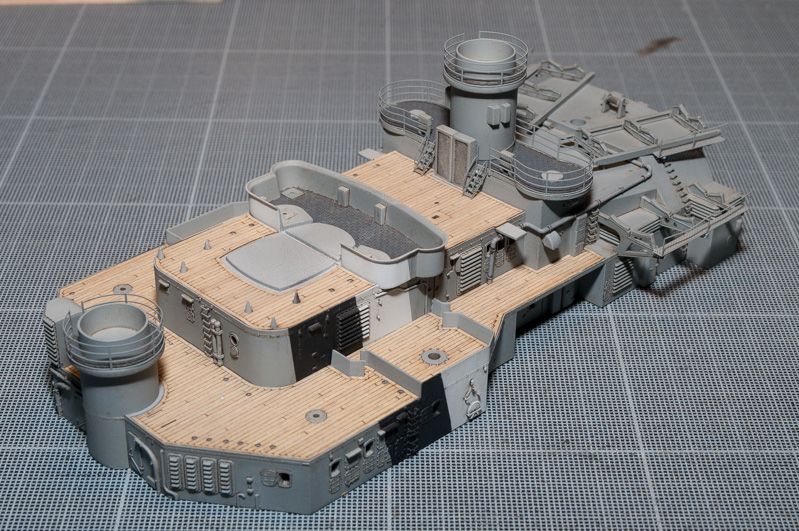 Time to glue the superstructure down to the ships deck.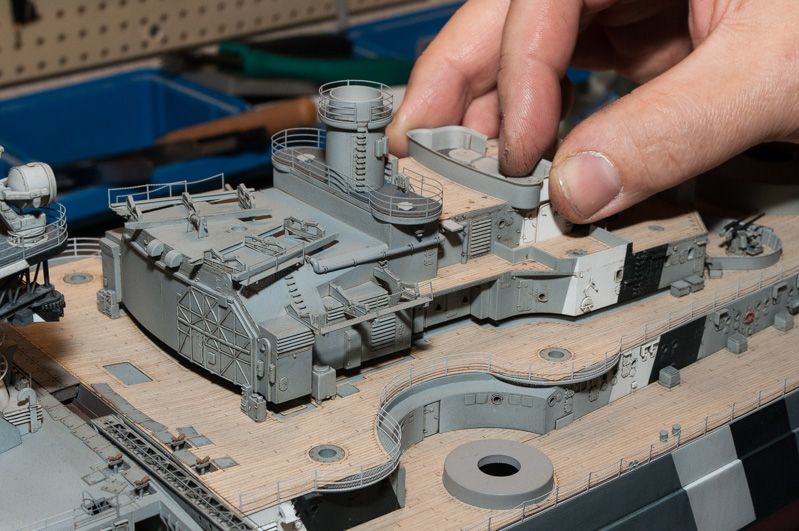 When the superstructure is in place can we start to glue all the small parts in place, here
is the new lifebuoys,



the rest of the railings,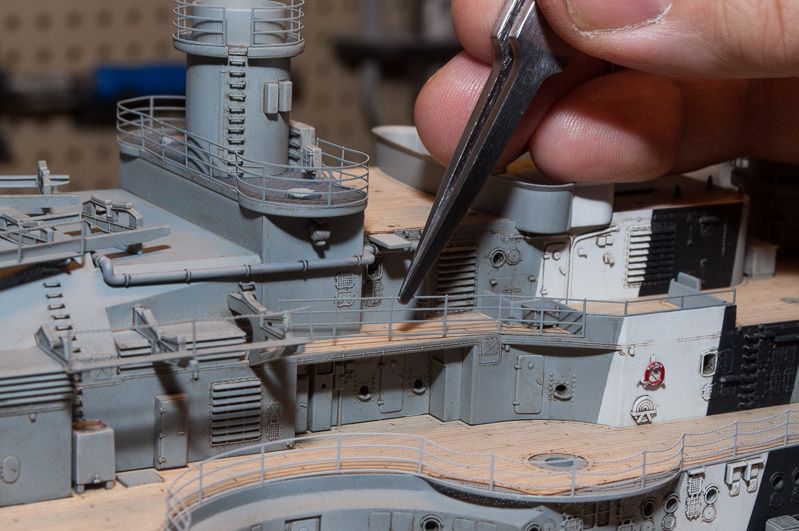 and the 37mm AA guns,



and all the ladders.



And the final result, with the main mast in place,
[


and some close up pics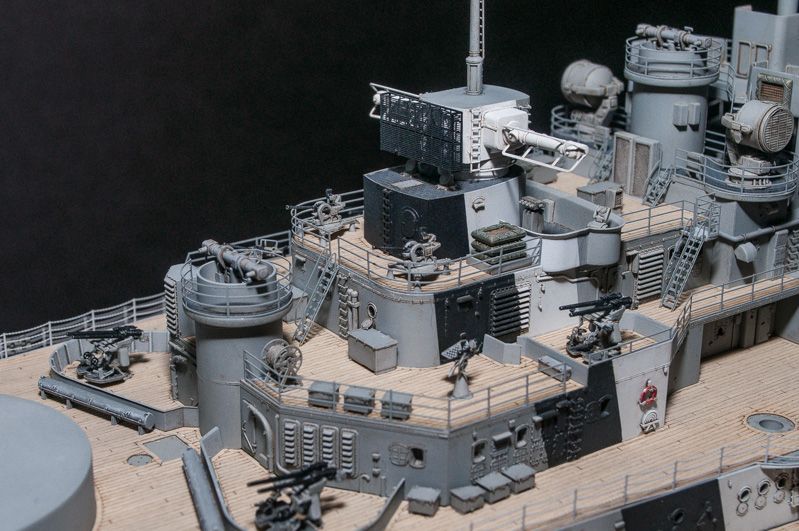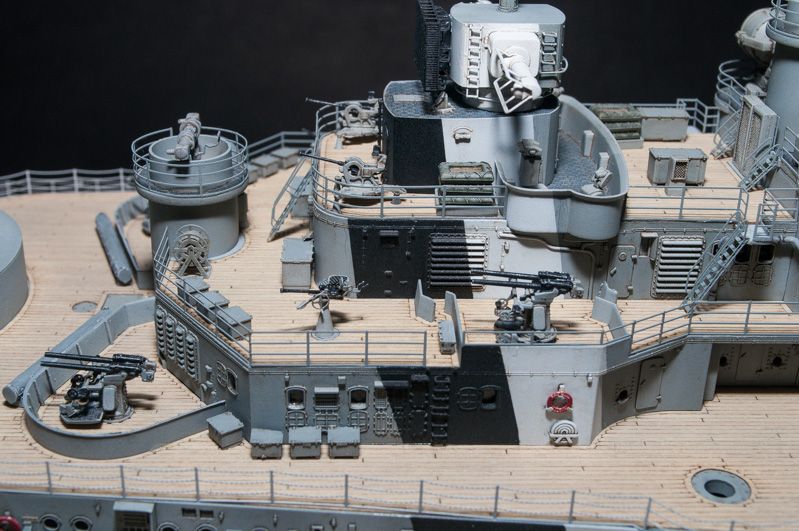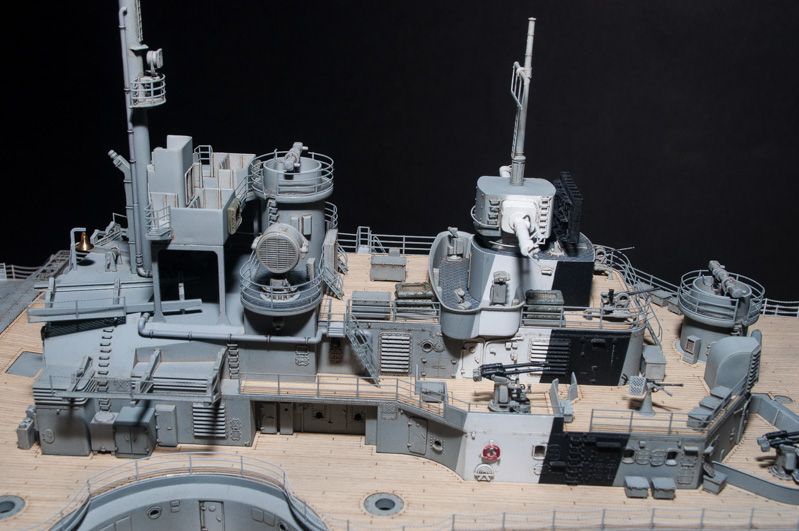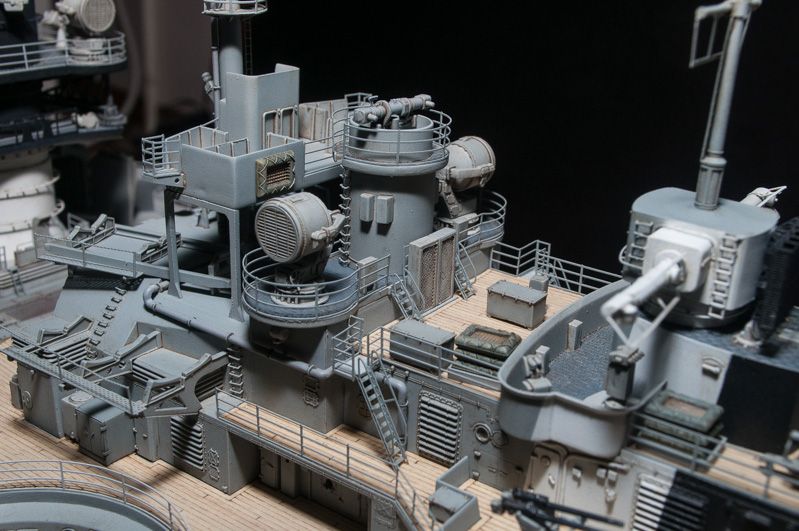 And last a couple of overview pictures.



That was all for this part