Stefan Carlsson's JAS Gripen
Kit: Italeri #2638 1/48 Jas 39 Gripen

Extras: Eduard PE Set #49300, Aires Burner Can #AIR4322,
CMK: Wheels #Q48014
TwoBobs Decals: #TB48145 Used all national markings,
night nav panels and stencils.

Paints: Tamiya XF19 Grey as primer XF1 Flat Black to Pre-shade
Vallejo Model Air: 049 Medium Sea Grey, 050 Light Grey
Alclad II: Duraluminium for the burner can.
Tamiya: XF2 Flat white with a drop of XF15 Flat Flesh to
the inside of the can.

Wash: ProModeller Dark Dirt, MIG pigments: Black Smoke

Varnish: Johnson Kleer, Xtracrylix Flat

Intake Covers: Made after Jellyman's excellent guide.

The kit is Italeri's Gripen in 1/48 scale and I will use the PE set from Eduard
and also Aires burner can, CMK wheels and decals from TwoBobs.
So here we go:

Box and the sprues.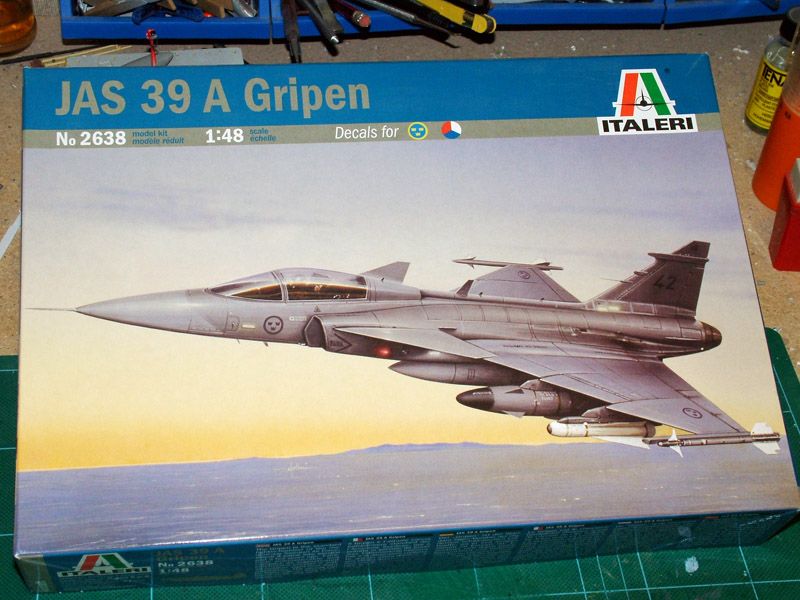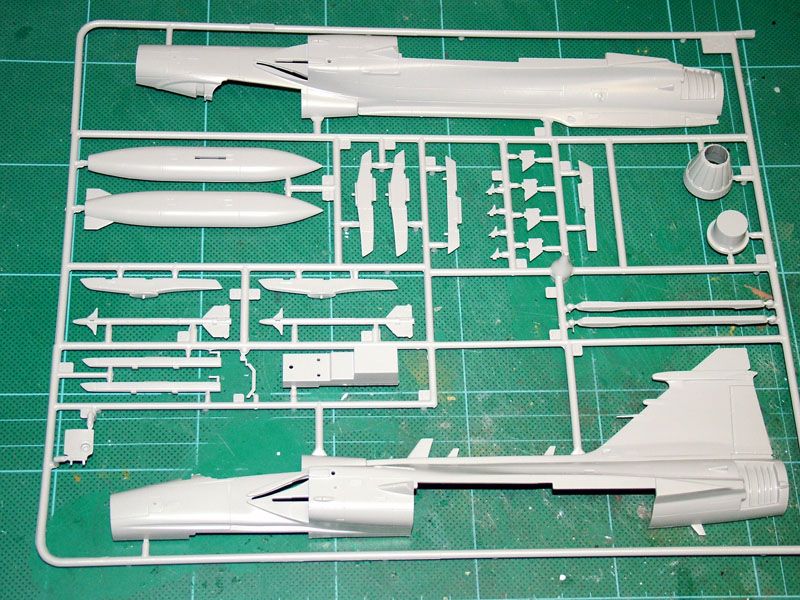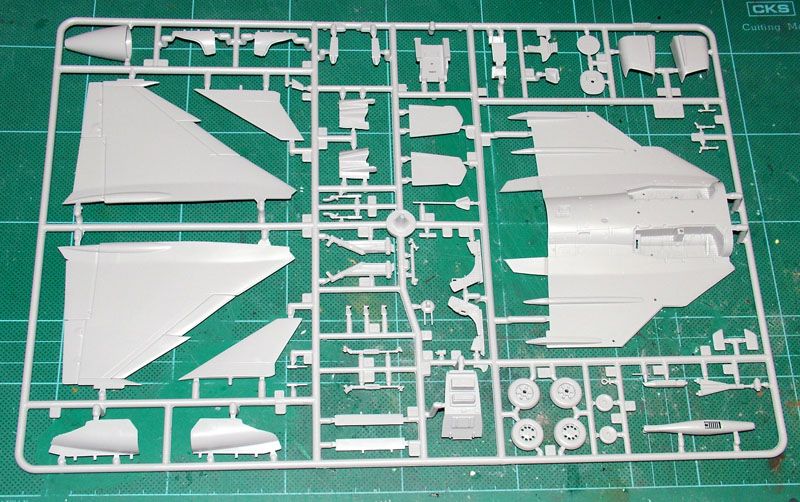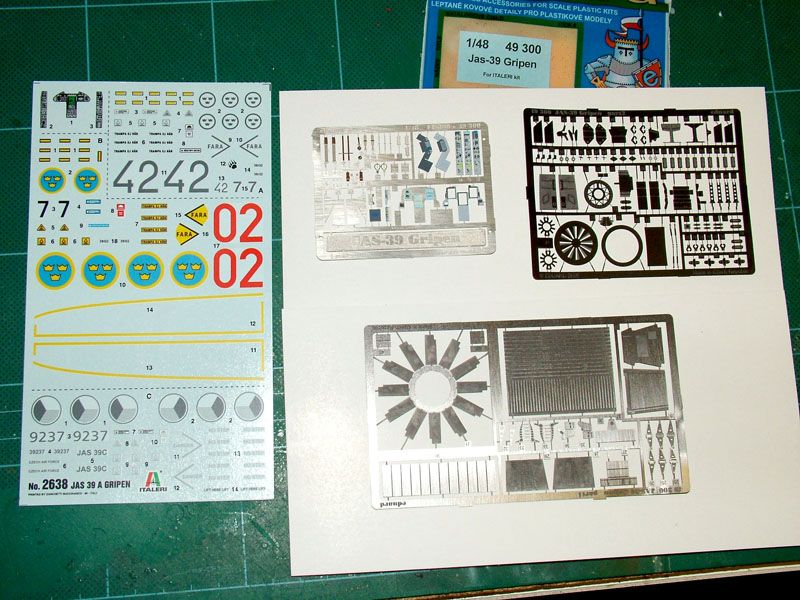 The building starts with some surgery ready for the PE parts.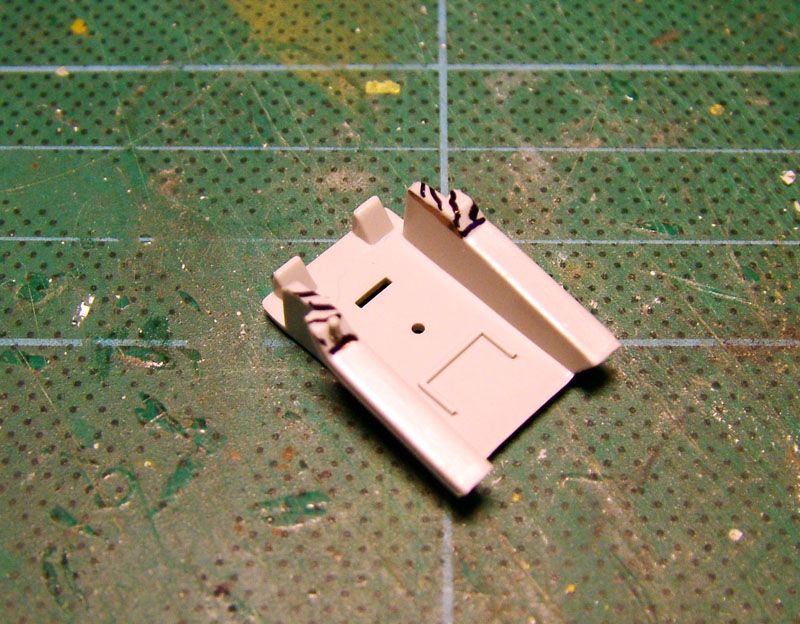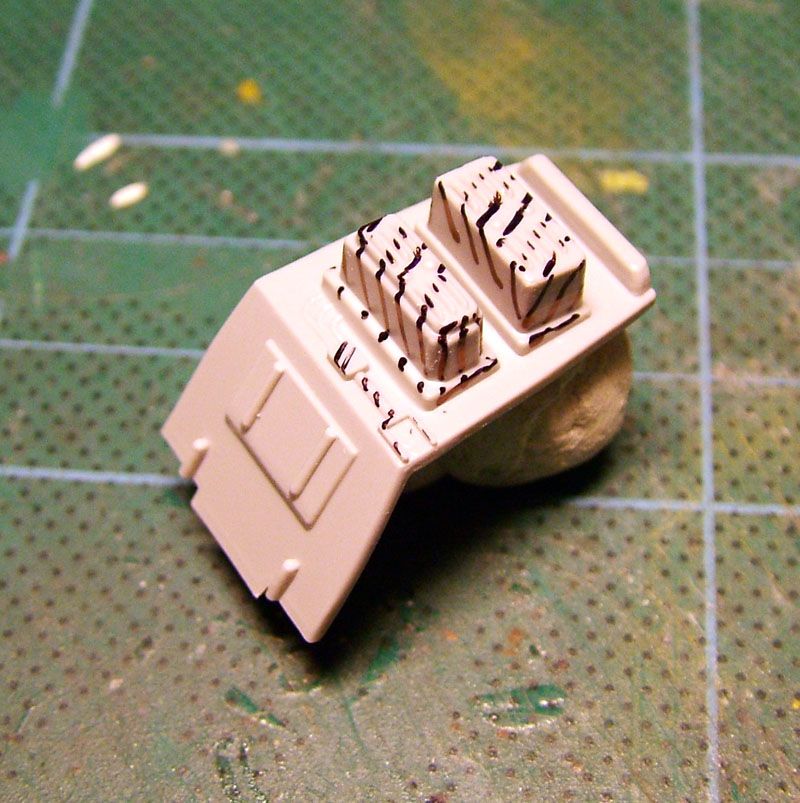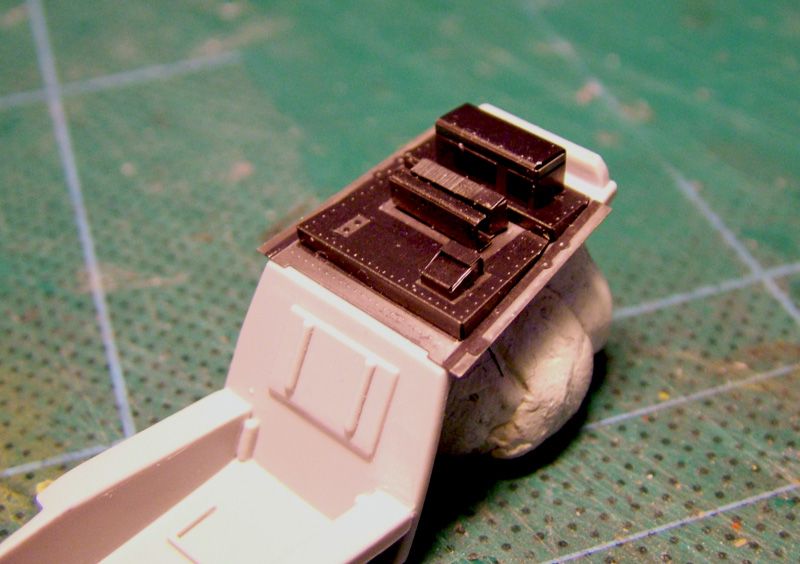 Ejection seat.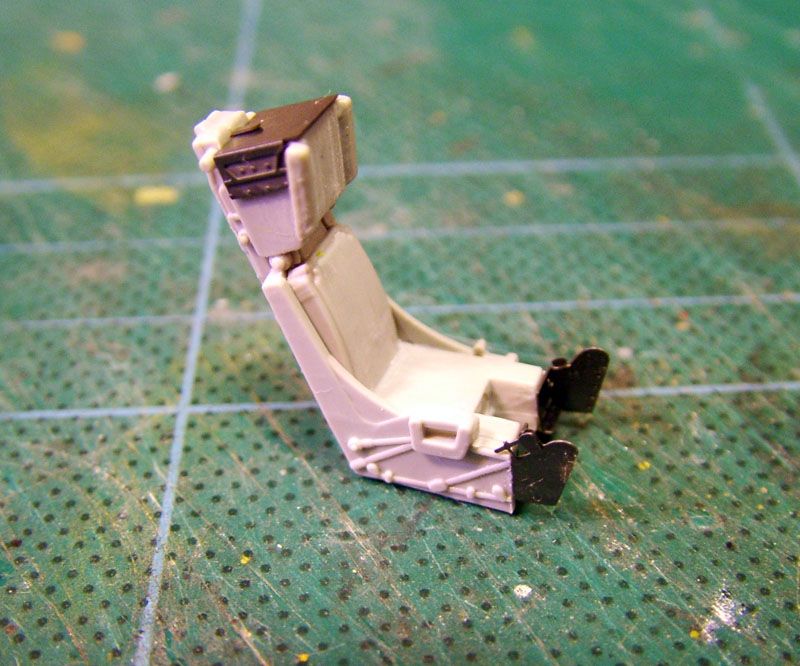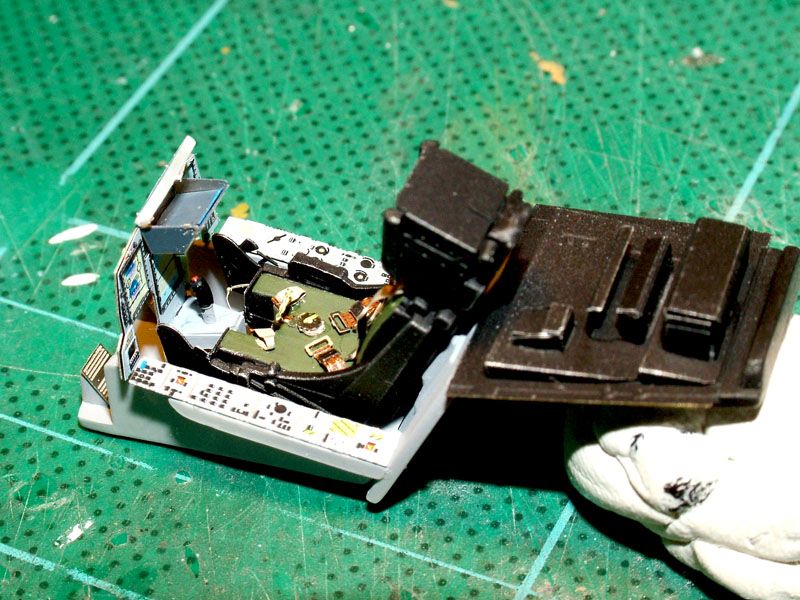 Cockpit in place with nose weight added.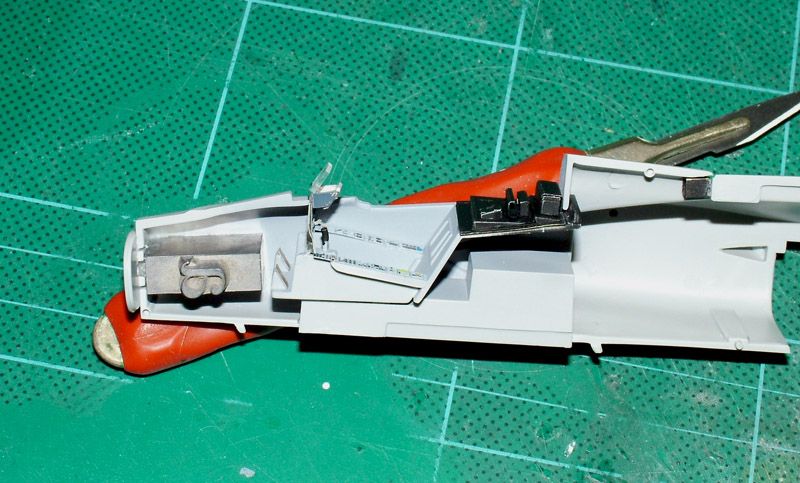 The new front PE part and lots of Milliput filler.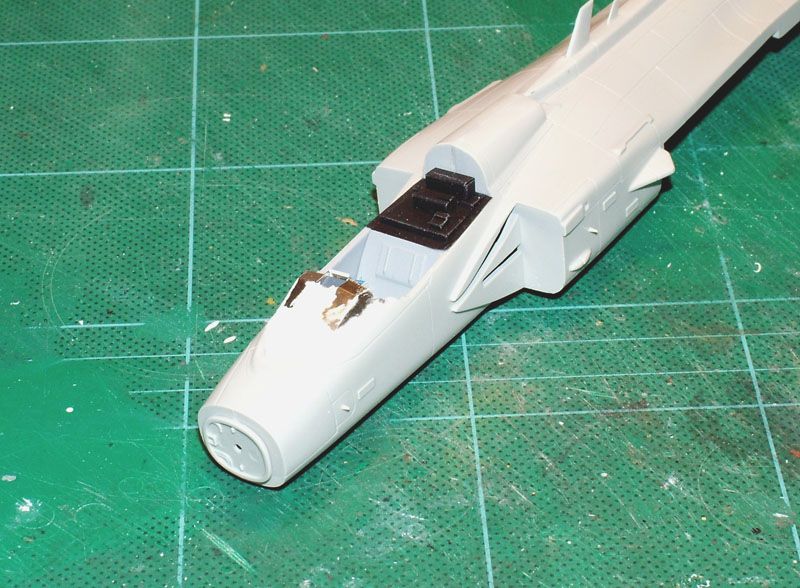 Flaps now lowered.




The Aries burner needed some motor tool surgery to fit properly.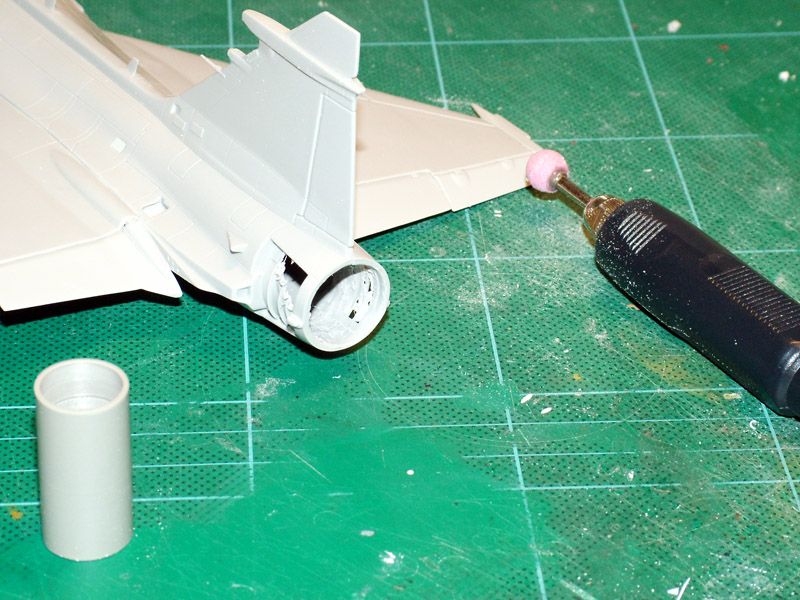 Painting begins.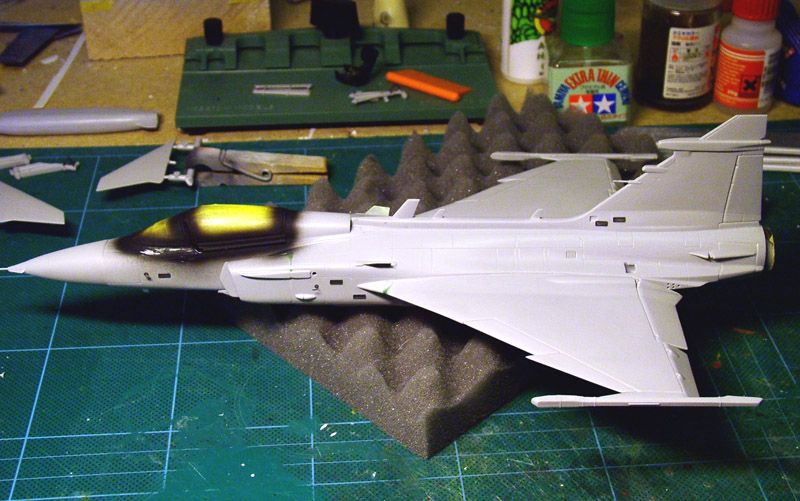 Primed with Tamiya XF-19 and pre-shaded with Tamiya XF-1.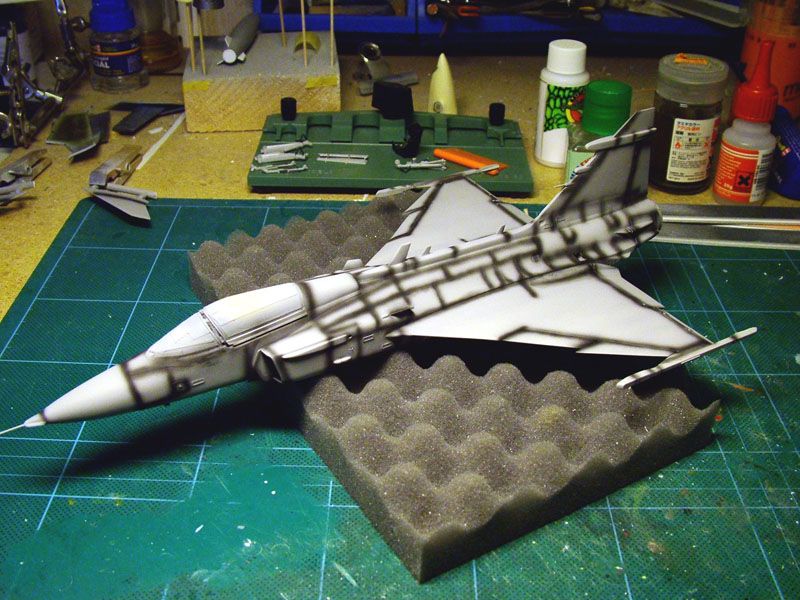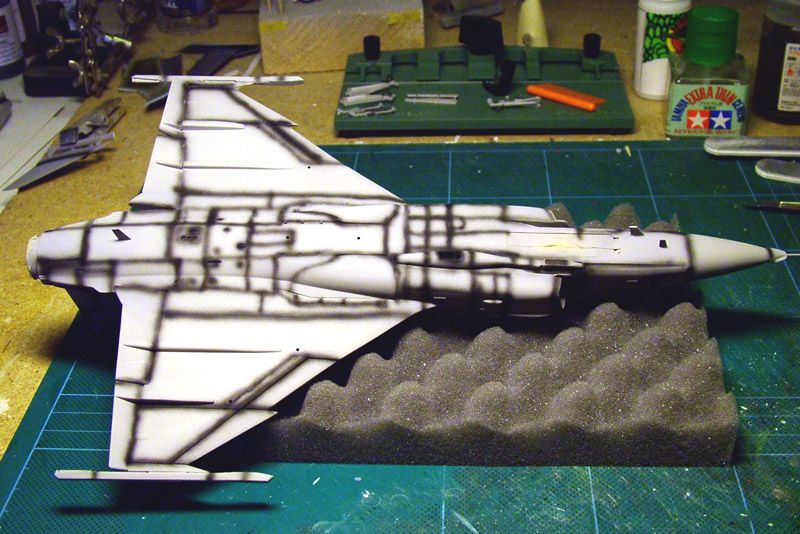 The painting was done with Vallejo Model Air 049 on the top and 050 to the underside.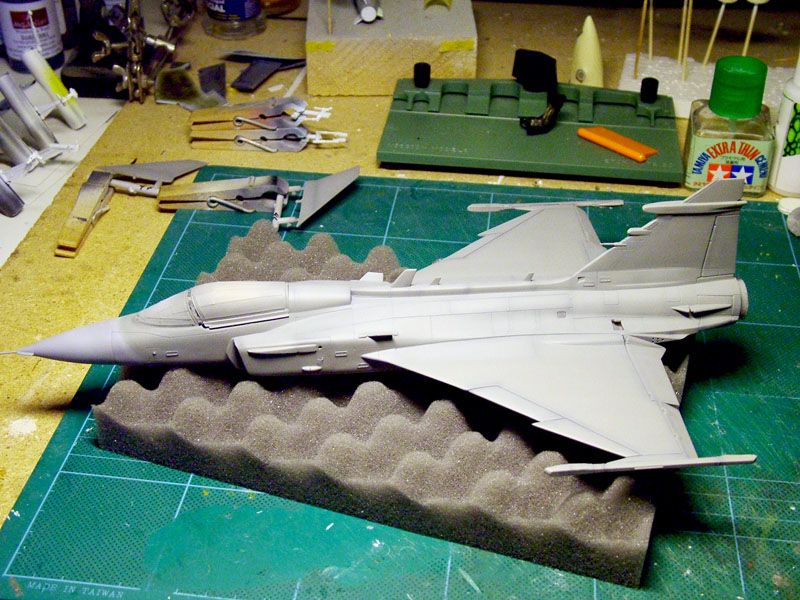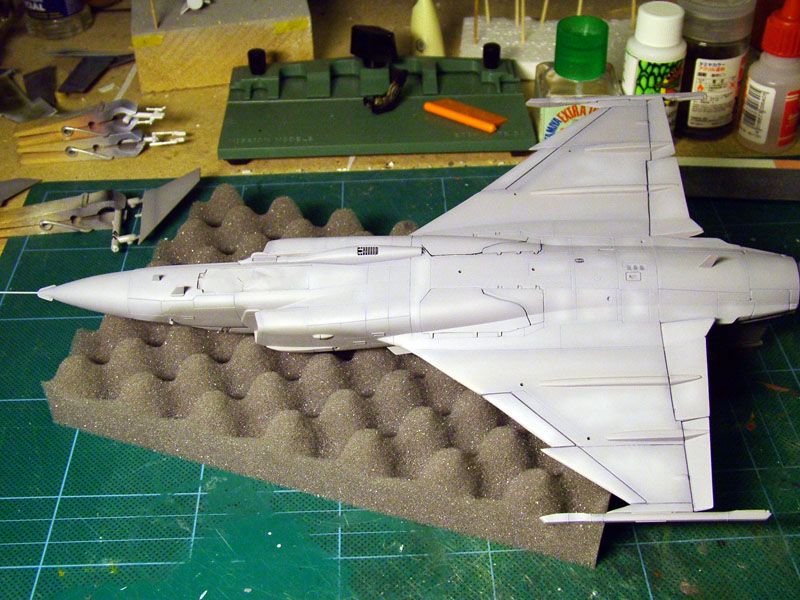 The landing gear.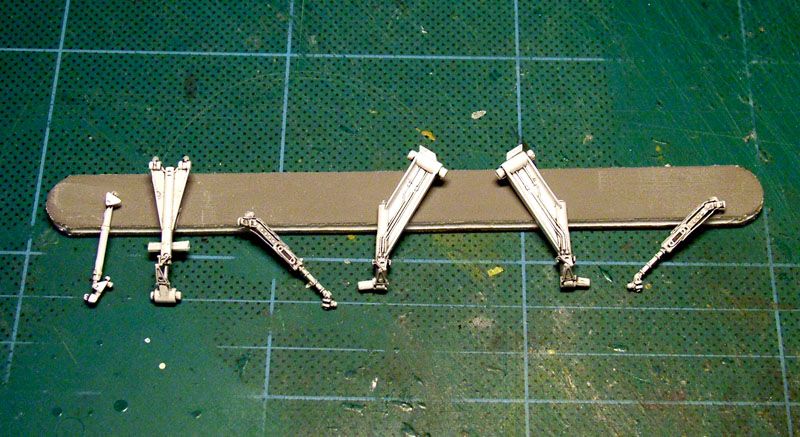 Wheels.




Weapons.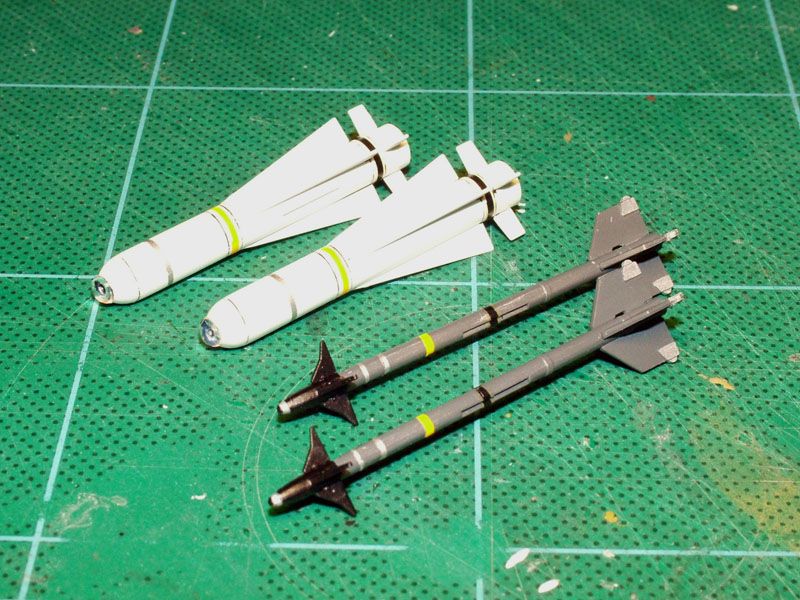 ECM and drop tank.




Aires burner can.




Kit can compared to Aires part.

I started by airbrushing the inside of the can with a mix of Tamiya XF2 Flat White and a drop of XF15 Flat Flesh. Then I stuffed paper tissue in the can and airbrushed the outside with Alclads gloss black primer followed by Alclad Duralaluminium. I then used ProModelers Black Wash on both the inside and
outside. The wash sticks much harder on the flat surface inside the can and
when I remove it with a cotton bud it leaves that little dirty look.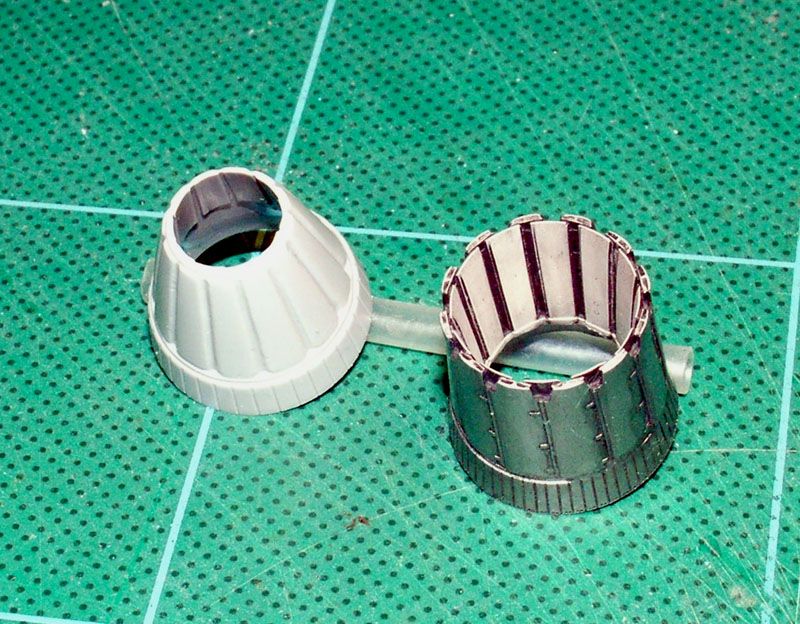 Decals now on.


I used some off the kit decals as well as those from Two Bobs
I have a second thought and I change my mind and wanted to go for the
F 7 markings instead, I used all the stencils and the night nav panels
from the TwoBobs sheet. I also use the national markings for the top side
as Italeri have printed them in the same grey main colour, those on the topside should be in a darker grey which Two Bobs have done right.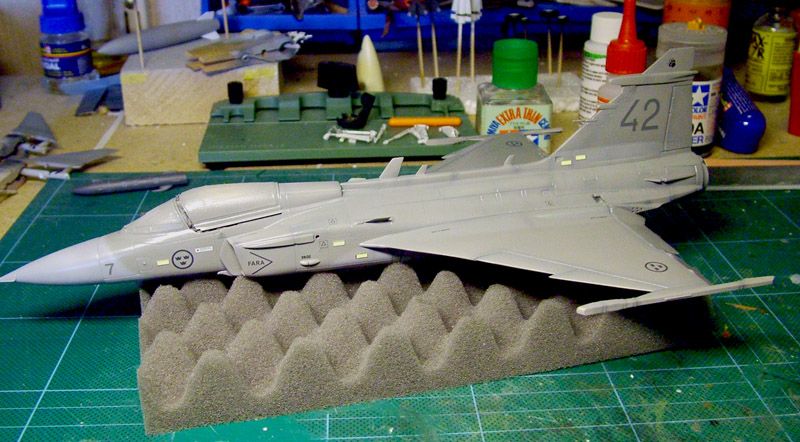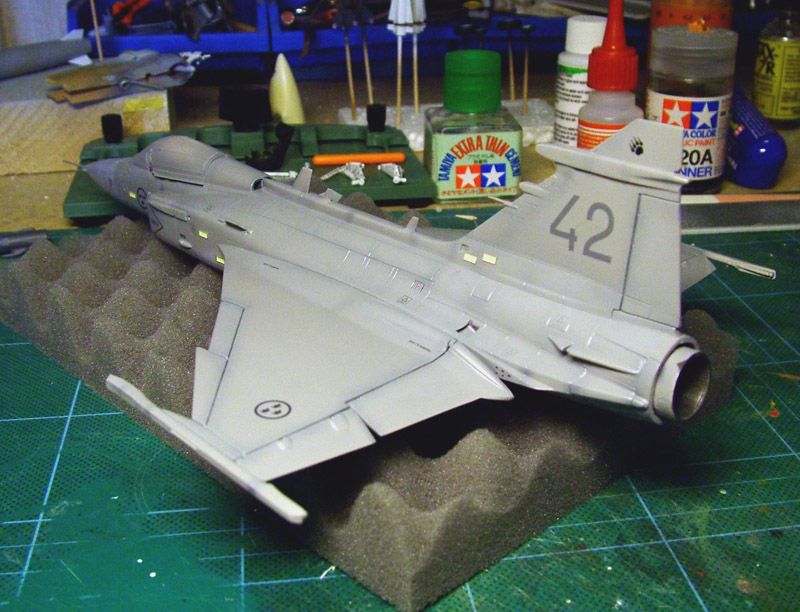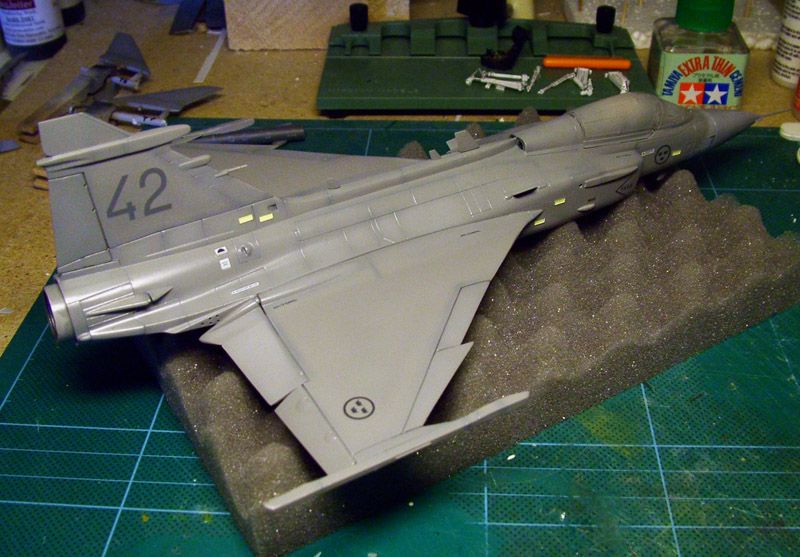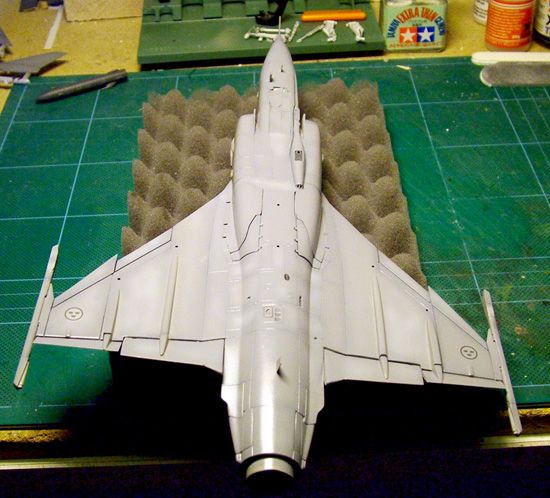 Wash on.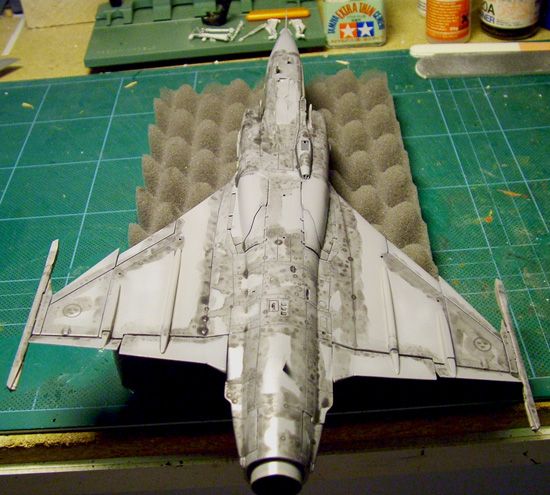 Wash off.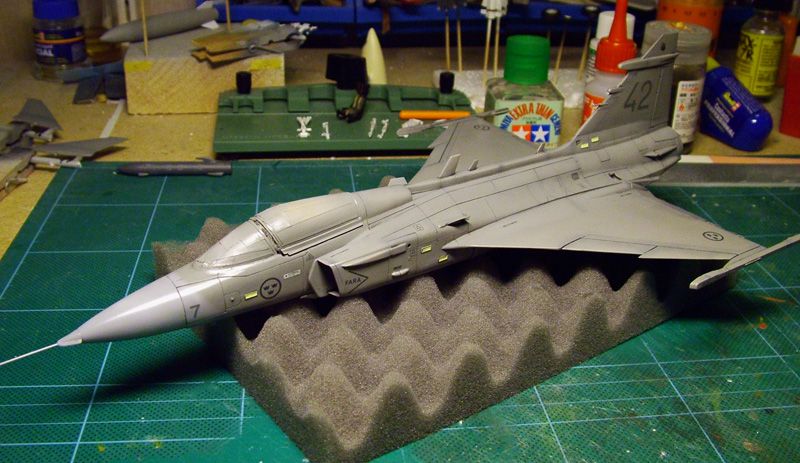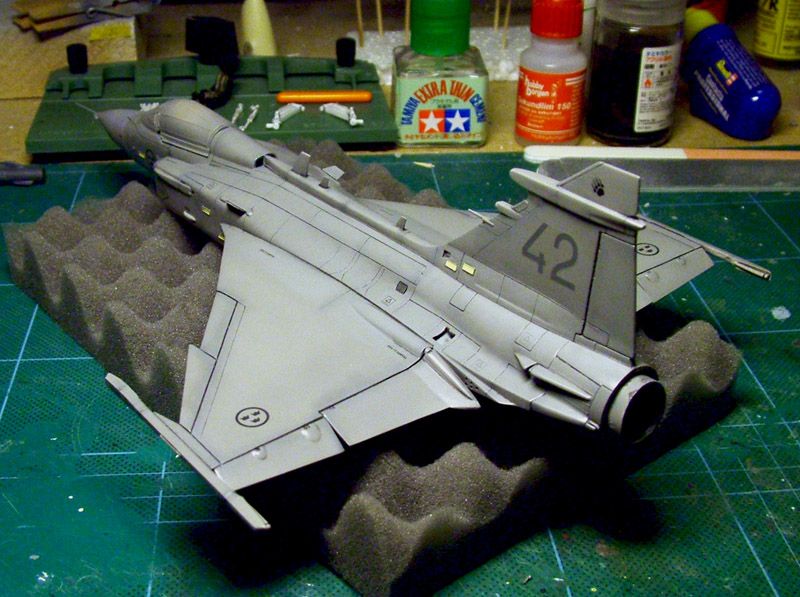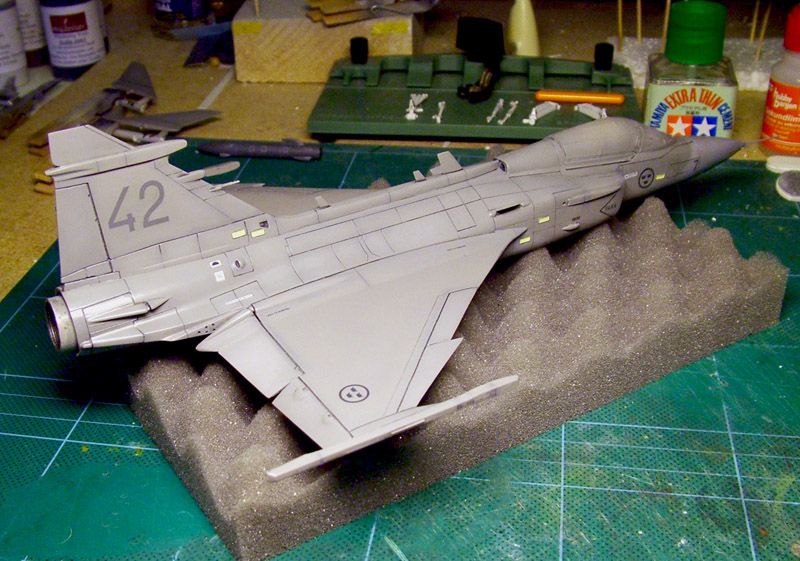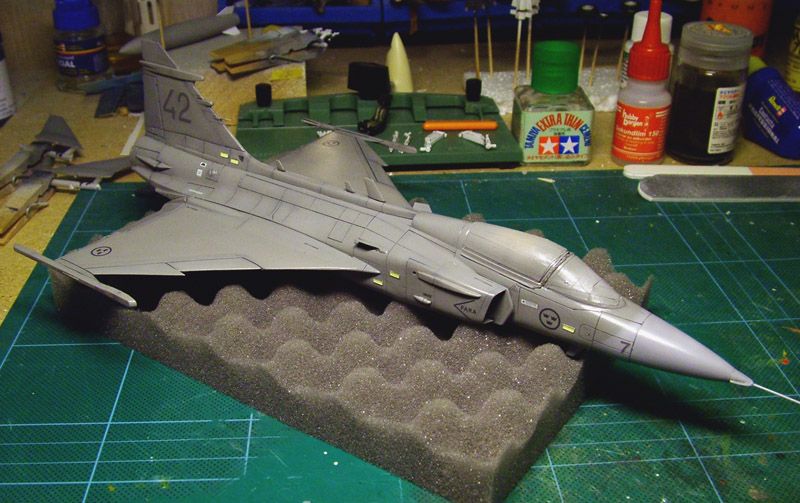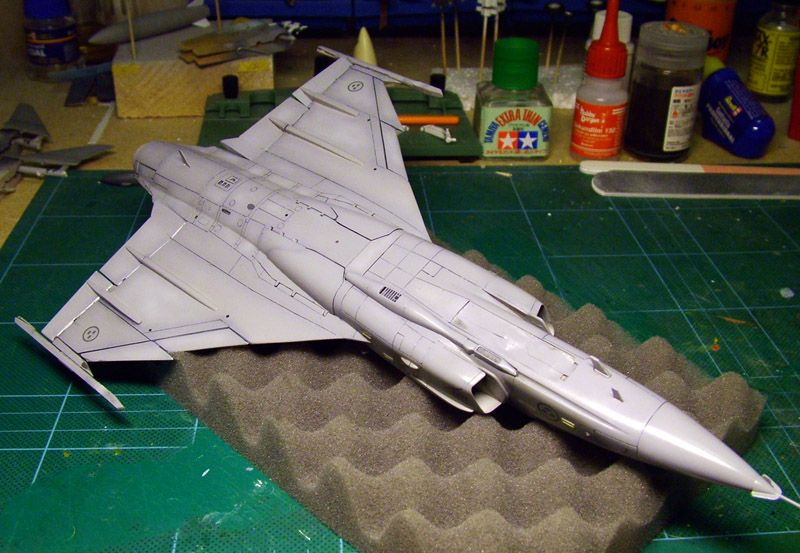 Jas 39 Gripen F7 Såtenäs.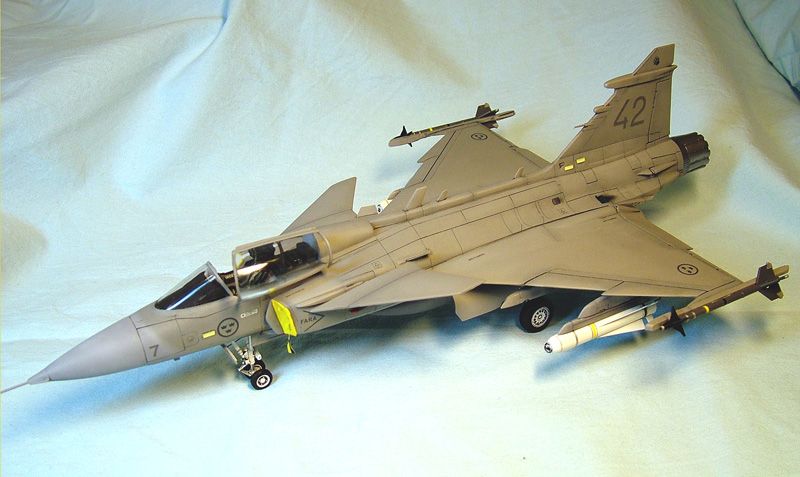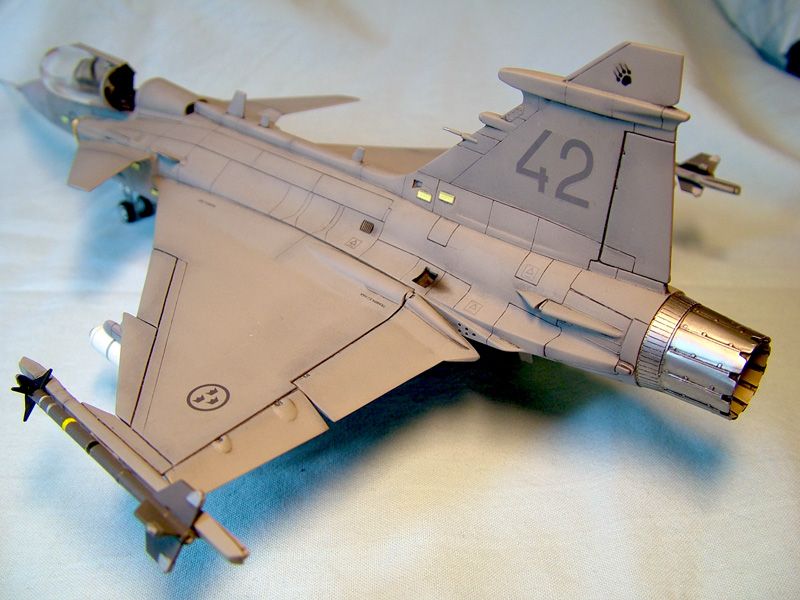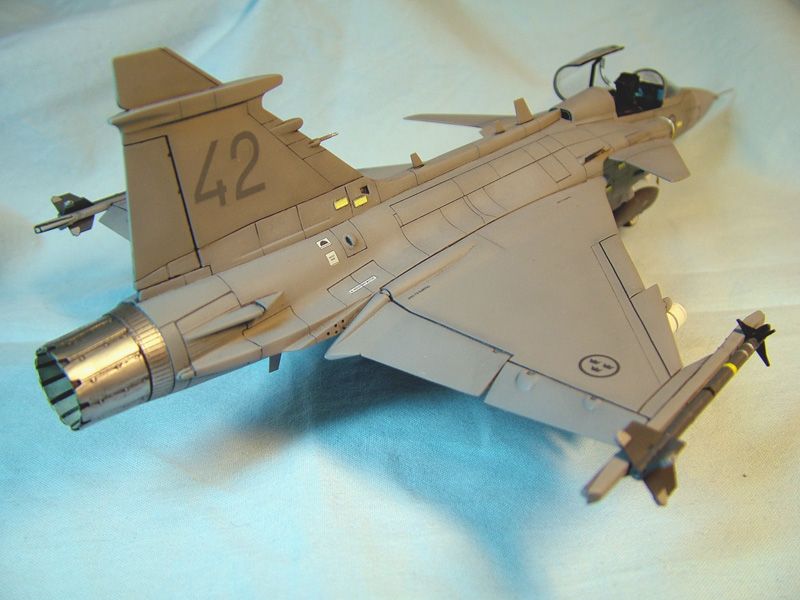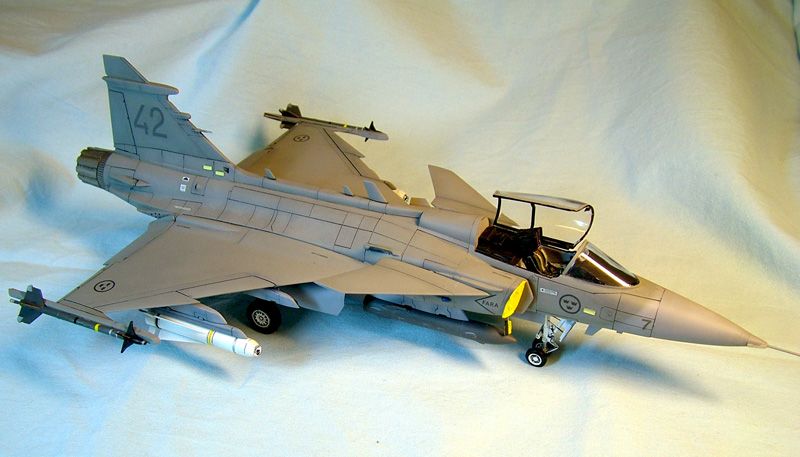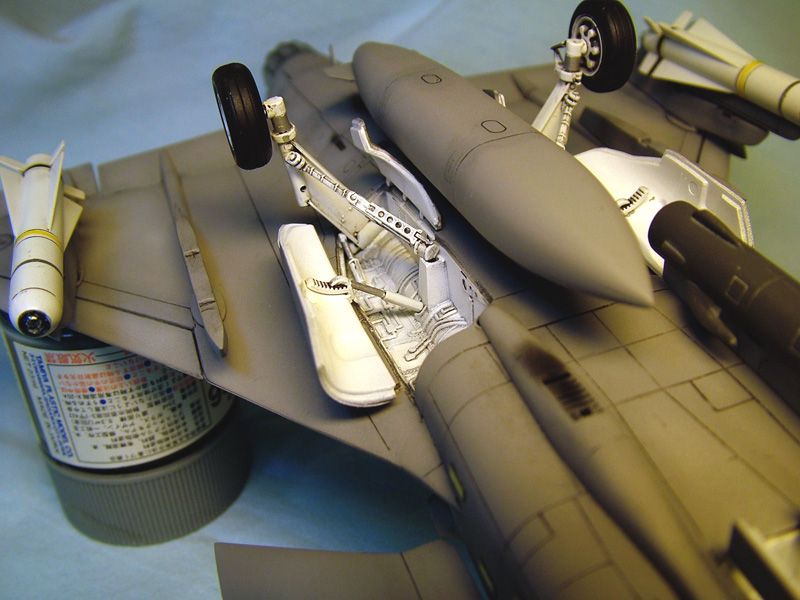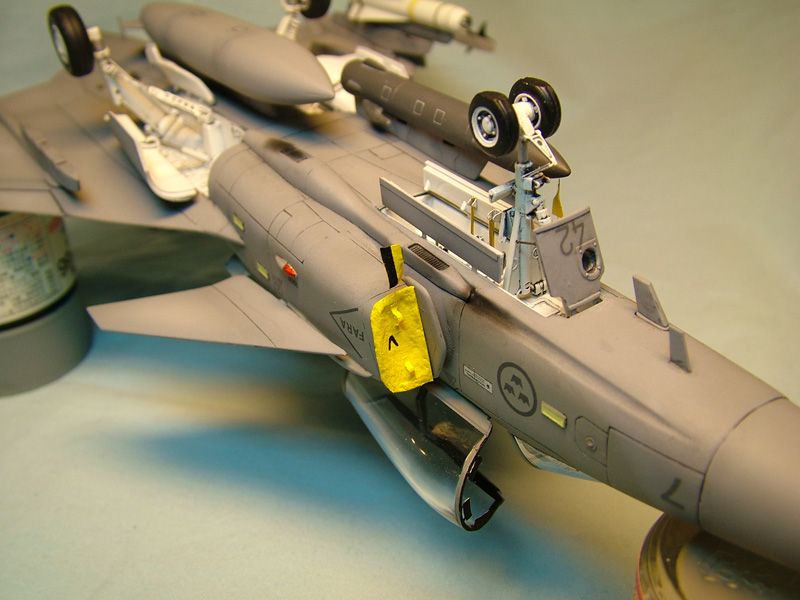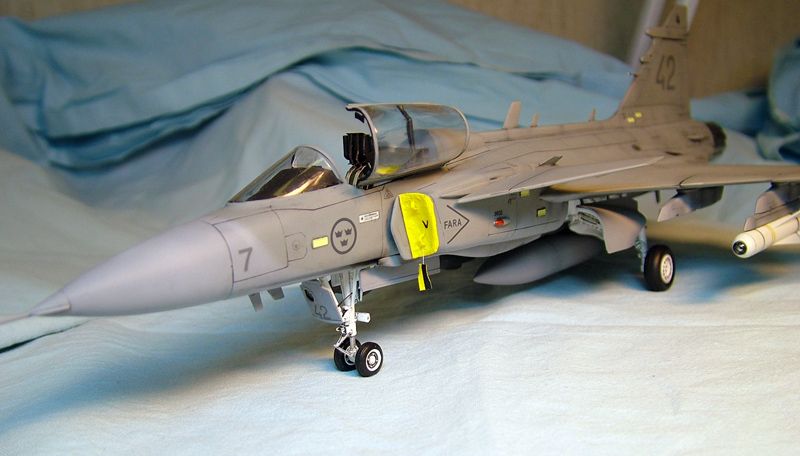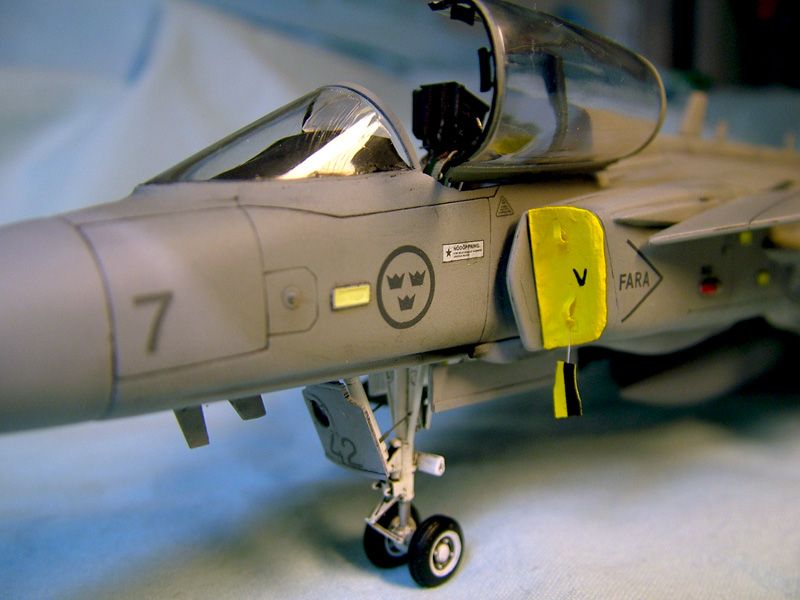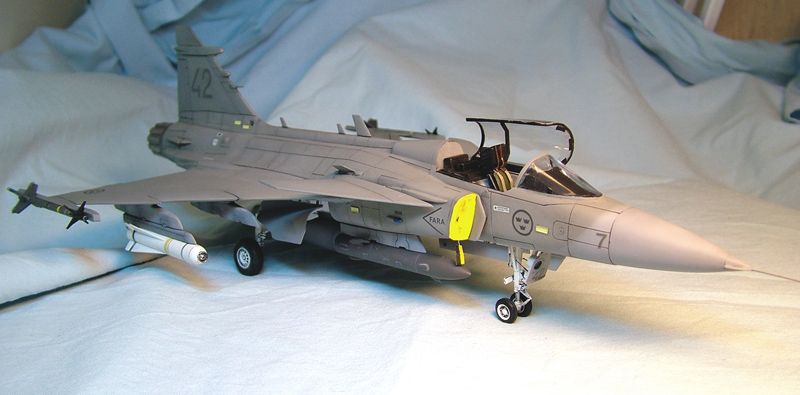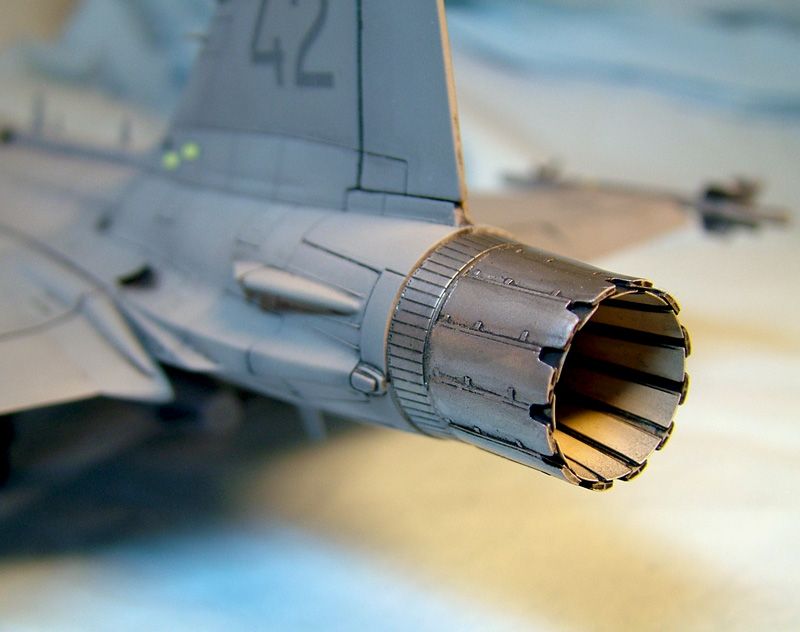 Thanks for looking.


Stefan