F-4E Phantom II Hasegawa 1/48 scale
So this is going to be a quick out of the box build with just the odd little bit added.
First the cockpit


Dark gull grey for the tub and Flat black for the panels


Light wash for the panels


A quick bit of dry brushing and the the dark wash around the cockpit far some weathering.


A few drops of light wash for the front panel.

Cockpit in and fuselage together, nose and intakes on.



The usual thing with the intakes. If you look carefully at the top of the join there is a slight seam that makes the difference between a perfect fit and a filler job.



The same with the nose a few minutes dry fitting and sanding makes the perfect join.

Cockpit masked, on and sprayed.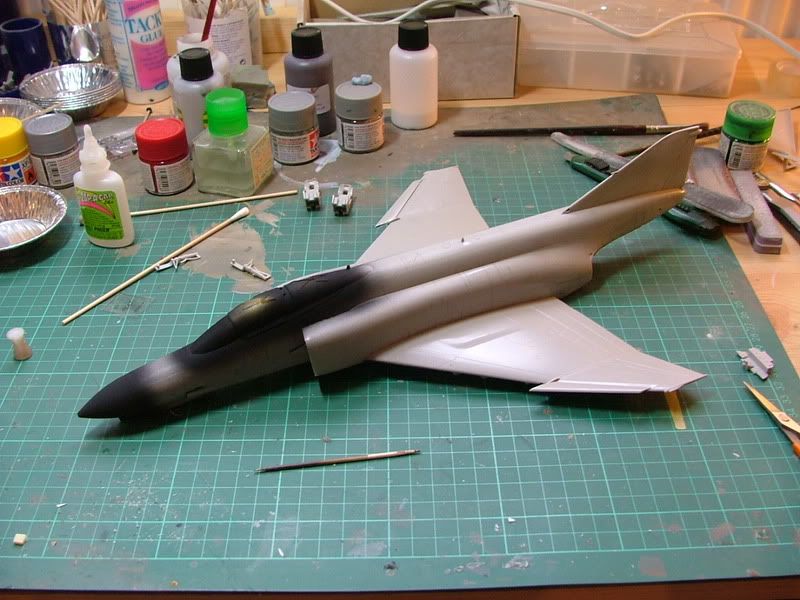 A coat of primer all over



Preshaded and ready for paint tomorrow.

Painted up the wells and blue tacked them shut.



Bottom colour on of FS36622 or in my case VMA 045



Tan on next FS30219 VMA026



The two greens on next FS34102 VMA092 and FS34079 VMA016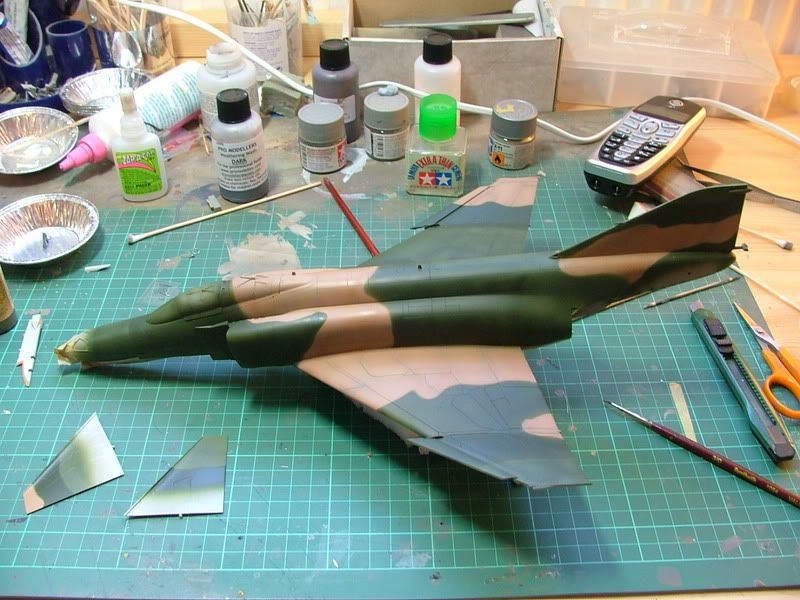 Next I mask up for spraying the metal areas I sprayed the stainless steel and magnesium.

Decals on
and the first flat coat on then I'll give it a wash then another flat coat.
OK, wash on over the flat coat with the the dark dirt.
let it dry
And wipe off
I brushed a cotton bud up and down to give it that streaky look.
Because is on a flat coat it's got a dirty look to it now.
Then it was all put together and un masked.
The nice dirty streaks were made in five minutes with a new product (no name yet). You just wipe it on and that it a nice easy way to make you model extra dirty and with all the promodeller range it come off if you don't like it, that simple.
There is no other weathering done with pastels or a airbrush etc.