Revell Hunter 1/72 scale
I built this some time ago but thought it might help some of our younger modellers.
The last time I built in 1/72 there was only Airfix available, not even Revell was about. I must say that in this world of large scale kits it's nice to see manufacturers putting investment into 1/72. We need more and better kits in this scale to entice the younger modelers into the hobby. Lets face it, a kid is not going to be impressed with an Airfix 1/72 scale Spitfire the way I was 27 years ago but if it went together well and looked half decent they may be drawn into the hobby.

Well I've heard lots of good things about this kit so I thought I would give it a go.

I was very impressed with the cockpit and the seat but I had already bought a resin replacement. so heres the cockpit finished.


It has gone together a dream with no filler. The fit is as good as Tamiya.
The options, the Central Flying establishment yellow spine and tail 1961, No 66 sqn, Royal Netherlands Air Force No324 sqn or the Belgian Air Force No 22 sqn.


OK paint time
I sprayed the silver underside X11 and left it to dry overnight. Next the yellow markings, I couldn't work out the best way to do it, yellow first or after. Well I went for the yellow but I think it would have been better doing it after.


Next a coat of Dark sea gray.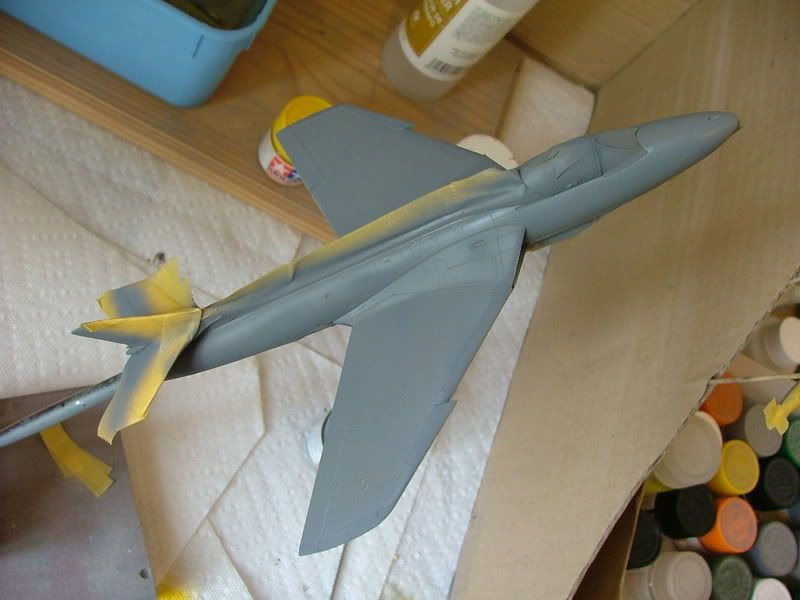 Then the green camouflage, all freehand. I have the idea that it would take longer to mask than it would to spray it. I also think freehand gives a worn out look

Next is the yellow bands on the wings.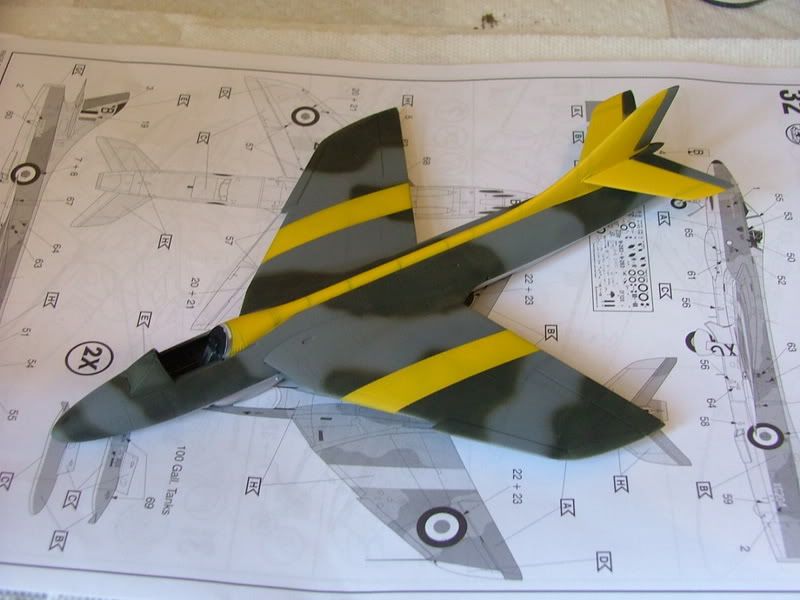 Then a bit of hand painting the nose and exhaust.

OK decal time. Pretty straight forward but you do have to cut up the main gear door decal.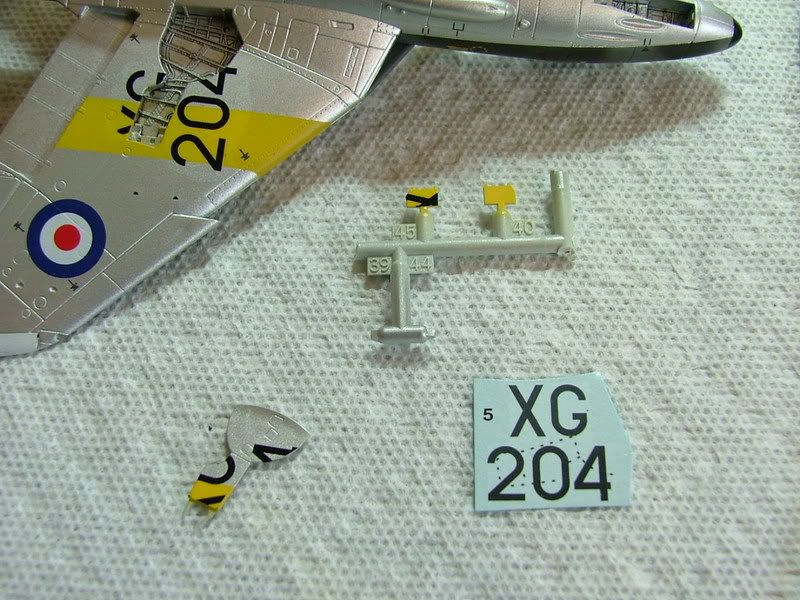 Ending up like this .


A coat of future and left overnight.
First thing this morning I put on the wash and left it, to finish off the BMF MIG-21.


Wash off, and ready for final assembly.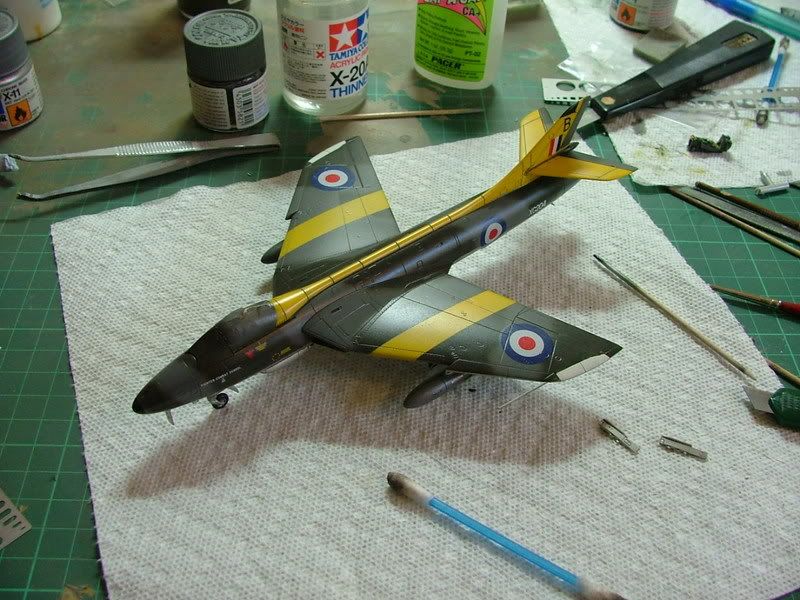 All the bits on, unmasked and seat in.